Place
Big Bend of the Missouri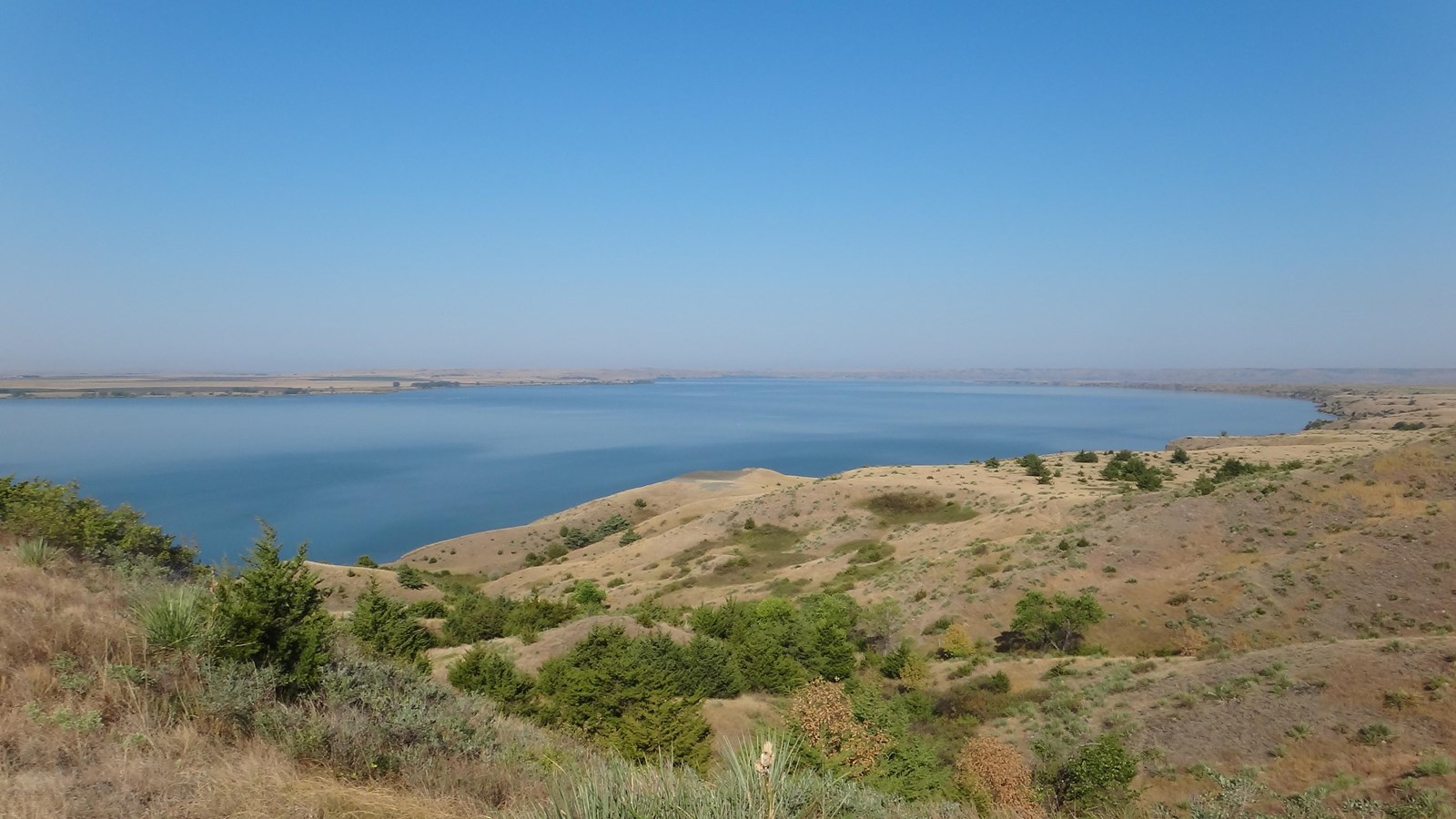 Lewis and Clark NHT Visitor Centers and Museums
Big Bend of the Missouri is a
High Potential Historic Site
on the
Lewis and Clark National Historic Trail.
On September 19, 1804, the expedition camped downriver of the Big Bend, an expansive meander of the Missouri River that was already a well-known landmark. On September 20, they began the estimated 30- mile trip around the bend. Clark wrote, "detached [Drouillard and Shields] to the 1st. Creek abov the big bend with the horse to hunt and wait our arrival proceeded on passed the lower Island opposit which the Sand bars are verry thick & the water Shoal. I walked on Shore with a view of examining this bend Crossed at the narost part which is a high irregular hills of about 180 or 190 feet, this place the gorge of the Bend is 1 mile & a quarter (from river to river or) across, from this high land which is only in the Gouge, the bend is a Butifull Plain thro which I walked". Later, Lewis and another man also disembarked the boat to hunt. While camping overnight on a sandbar, quick action was required when Clark "observed that the Sand was giving away both above & beloy and would Swallow our Perogues in a few minits, ordered all hands on board and pushed off we had not got to the opposit Shore before pt. of our Camp fel into the river." Circumnavigation of the Big Bend was completed before breakfast on September 21. 
Today, the Big Bend of the Missouri is part of Lake Sharpe, which was created by the 1959-1966 construc-tion of the Big Bend Dam 15 miles downriver. The neck of the Big Bend is 1.6 miles wide and the circumfer-ence is 22 miles. The land within the bend is part of the Lower Brule Indian Reservation and used for agri-culture. The South Dakota Department of Game, Fish and Parks maintains several Lake Sharpe recreation areas for public access.
Learn more at
Discovering Lewis and Clark.
Last updated: December 30, 2021