Place
Beacon Heights Trail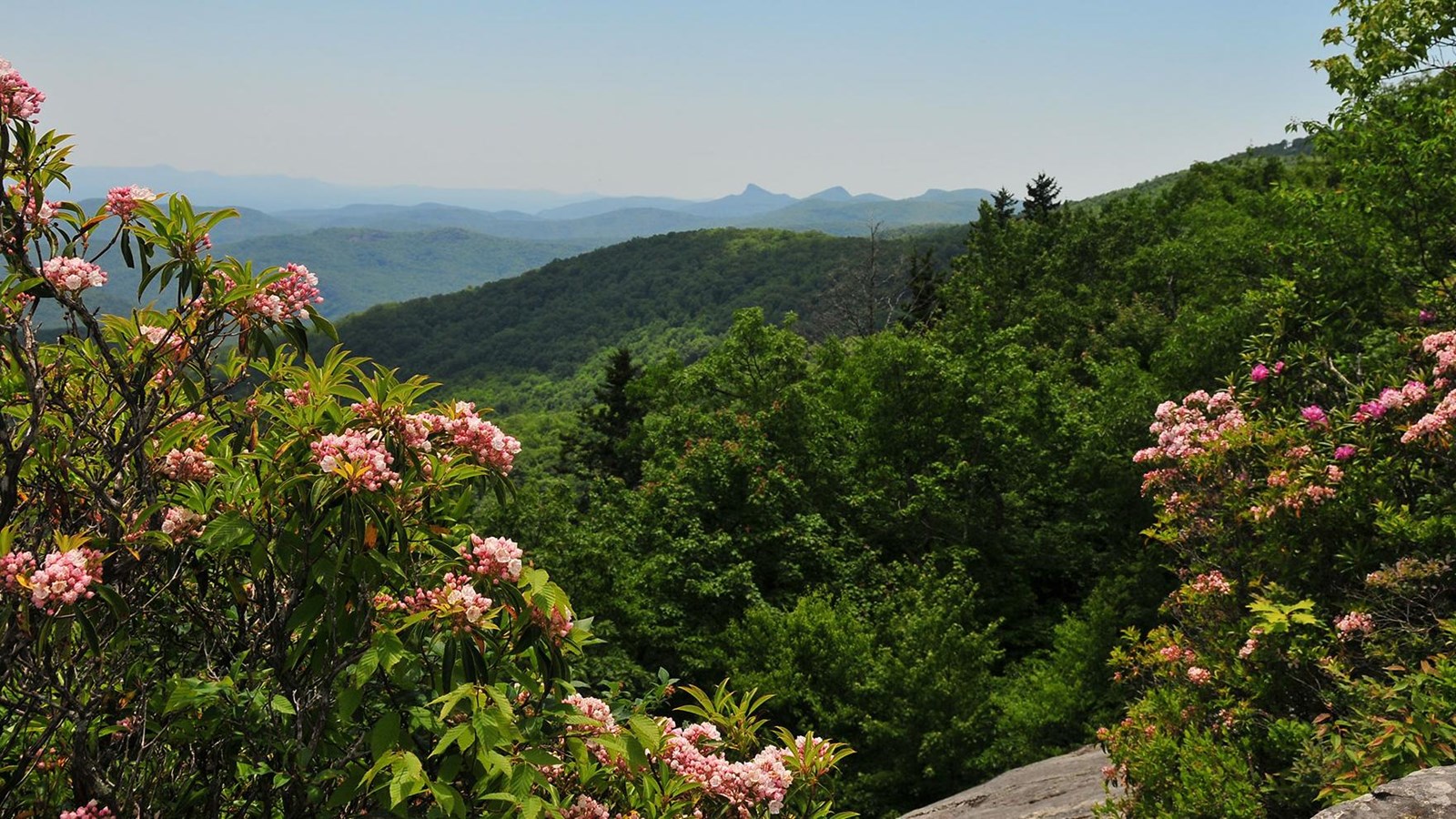 Parking - Auto, Scenic View/Photo Spot, Trailhead
The Beacon Heights Trail offers a short hike through the forest on a rocky and root-covered trail culminating at two magnificent quartzite overlooks.

As you approach the crest of the trail, a bench will mark a fork: to the left the trail leads to an open area facing north and east while to the right is a south-facing outcropping. As you emerge from the forest canopy at either end you will find wide, open views of the layers of mountains to the east of the Blue Ridge. These include Table Rock and Hawksbill Mountains to the south and even iconic Grandfather Mountain on display on a clear day! 

The trail climbs only about 100 feet, is less than one mile long and is a great trail for children. Three species of rhododendrons — Carolina, catawba and rosebay — offer spectacular pink and purple blooms from May to July. The lichens attest to the pristine environment. 

If you are an early riser, be sure to take the left branch of the trail to enjoy beautiful sunrises. 



Beacon Heights was named by poet A.M. Huger in the 1890s.
Last updated: October 20, 2020