Place
Battery Rathbone McIndoe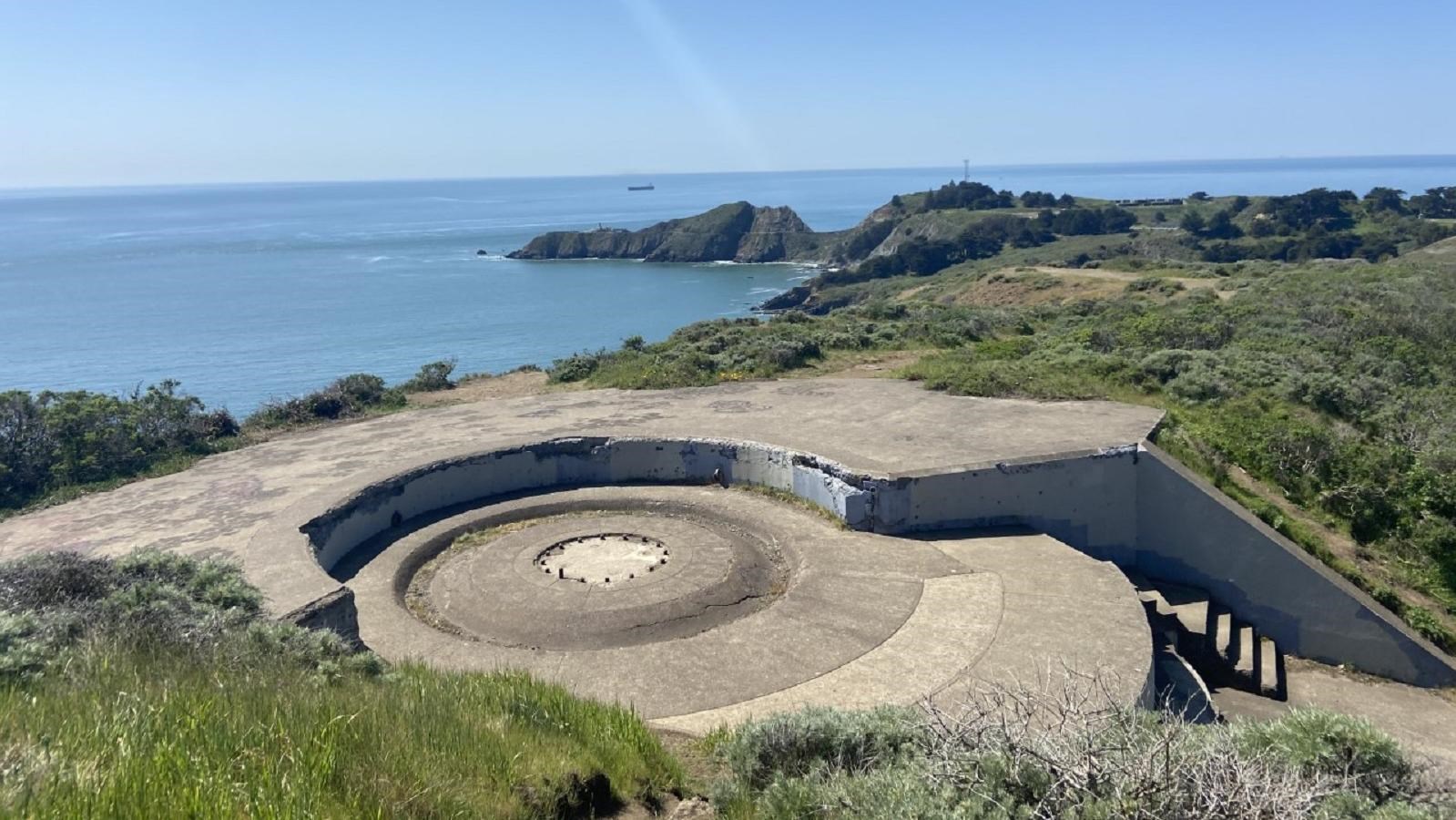 Location:
Off of Conzelman Road in the Marin Headlands
Significance:
Reinforced concrete Endicott era battery
Battery Rathbone-McIndoe is a reinforced concrete, Endicott era battery located within Fort Barry. Constructed in 1904-1905, the battery housed four six-inch rapid fire guns. These guns were sent to the front lines in France during WWI, but the war ended before they could arrive, so they were reinstalled at Battery Rathbone-McIndoe after the war ended in 1918. During WWII, the battery's primary use was to protect the minefields at the entrance to the Golden Gate and prevent their removal or deactivation. The guns could fire armor-piercing shells nearly 10 miles out to sea.  
Each of the four gun emplacements are semi-circles with stairs leading up to them on either side. Key features of the battery included a shell and powder room in each magazine, a small plotting room, a guard room, store rooms, and a power plant. Many of the interior rooms were covered with earth for protection and are no longer accessible. 
In order to visit Battery Rathbone-McIndoe, drive past Hawk Hill and onto the narrow, one-way stretch of Conzelman Road. Drive past Black Sands Beach until you reach the battery. You may park in the gravel pullouts before the gun casemates, and enjoy views of the Golden Gate Bridge as well as Point Bonita on a clear day.  
Tips & Highlights: 
Parking is limited, especially on weekends.  

There are no safety railings atop this concrete structure. Exercise extreme caution and do not go too close to the cliff-edge.  

Call park dispatch at 415-561-5656 in case of emergency.  
Last updated: April 4, 2021