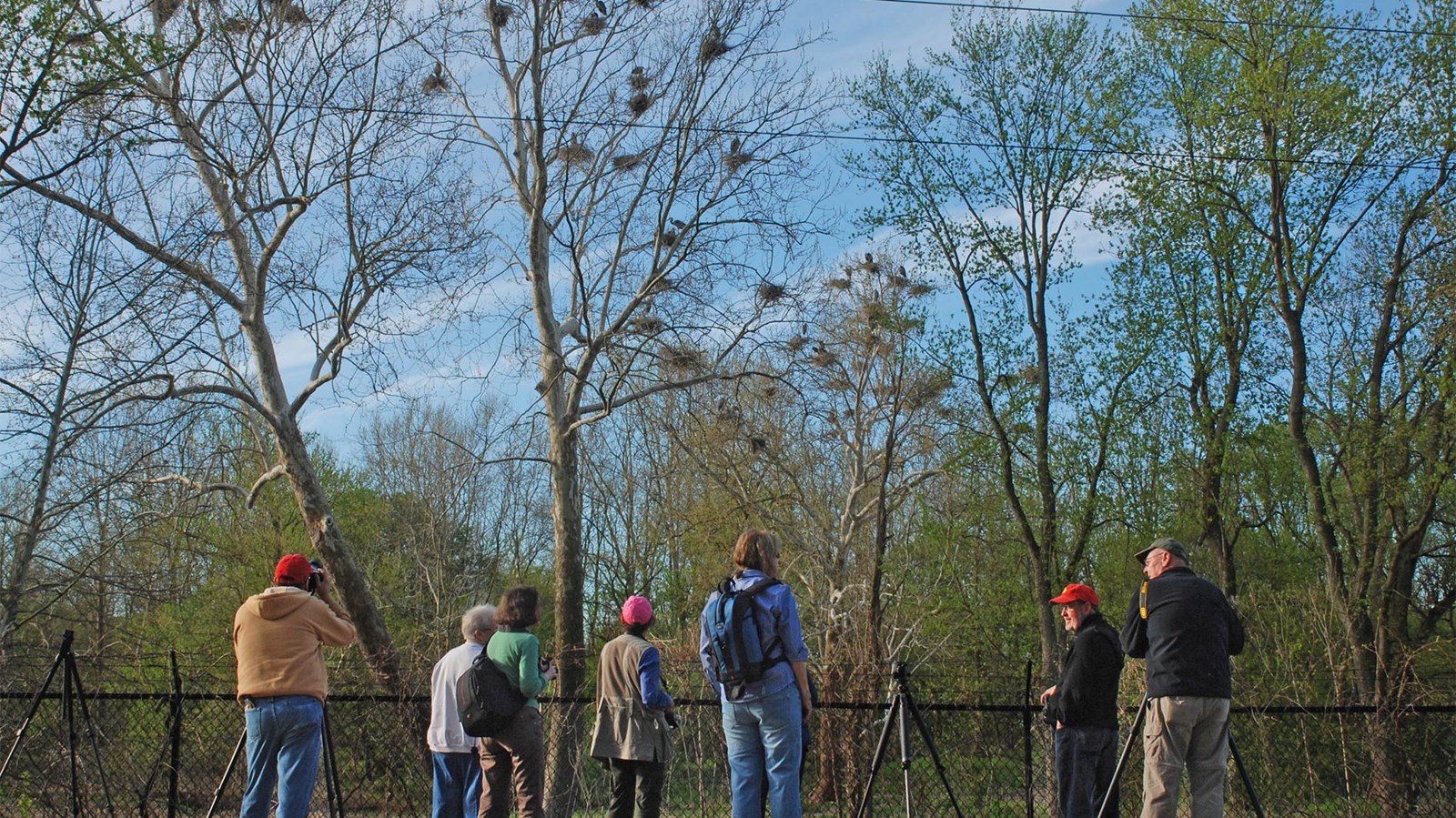 Location:
Park in the pullout on Bath Road between Akron Peninsula and Riverview roads, Akron, Ohio 44067. Look south across the road to the heronry above.
Significance:
This heronry can be seen from a paved car pullout, making it unusually accessible for all. From February through June, watch great blues raise their families. This nesting site has been protected by the National Park Service, the city of Akron, and concerned citizens.
Designation:
Lake Erie Birding Trail; Ohio and Erie Canalway National Heritage Area
Audio Description, Historical/Interpretive Information/Exhibits, Parking - Auto, Scenic View/Photo Spot, Wheelchair Accessible
Local wildlife watchers eagerly await Valentine's Day in Cuyahoga Valley. About this time, the first male great blue herons return to Bath Road Heronry, a nesting colony. The females follow. These birds are impressive: four feet tall with seven-foot wingspans. During the breeding season, which lasts through June, they are in peak plumage. Visitors can easily observe the herons performing courtship displays, repairing nests, and raising young high above the passing cars. There is a paved pullout with a wayside exhibit along Bath Road, just east of the Cuyahoga River. The heronry is behind a fence on the south side of the road, on the property of the Akron Water Reclamation Facility. Other heronries in the valley are away from roads and trails. Over time, this heronry has lost some of its nesting trees. Volunteer citizen scientists have been observing our valley heronries for many years.
Last updated: January 13, 2022