Place
Clara Barton Homestead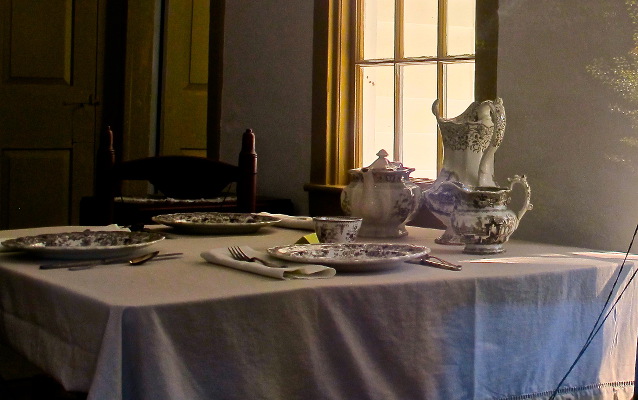 Location:
Oxford, Massachusetts
Significance:
Childhood home of American Red Cross founder Clara Barton
Designation:
National Register of Historic Places
This simple Cape style farm was the childhood home of Clara Barton, future founder and president of the American Red Cross, and served as a safe haven later in her busy career. As the youngest of five children, Barton lived a quiet life in her family's home, and at the age of 11, acted as a nurse to her older brother for two years during a stubborn illness.
She enjoyed a thorough education and later worked as a schoolteacher in the nearby town of Oxford. Restless, Barton left home in 1850. In 1852, she persuaded the Bordentown, New Jersey, school board to let her found one of the state's first public schools. It was a great success, and soon the board decided a man should be in charge. Two years later she resigned her position and took a job at the U.S. Patent Office, where, unfortunately, her male co-workers made her feel uncomfortable. She was let go for political reasons and returned to her home in North Oxford for three years.
Moving back to Washington, DC in 1860, Barton befriended homesick Massachusetts Civil War soldiers and soon became aware of the inadequate medical care at the battlefields. She advertised for donations of medical supplies, and in 1862, began distributing the supplies directly to the battlefields with a mule team. After the war, Barton set up an office to reunite families and missing men. On a trip to Switzerland, Barton learned of the International Committee of the Red Cross, and despite a lack of interest in the U.S., Barton founded the American Association of the Red Cross in 1881. Throughout her presidency, 1881-1904, Barton worked in the field during disasters and foreign wars and traveled on a busy lecture tour. Barton died in 1912 at the age of 91 and is buried in North Oxford.
Last updated: March 11, 2021