Place
Bad River Encounter Site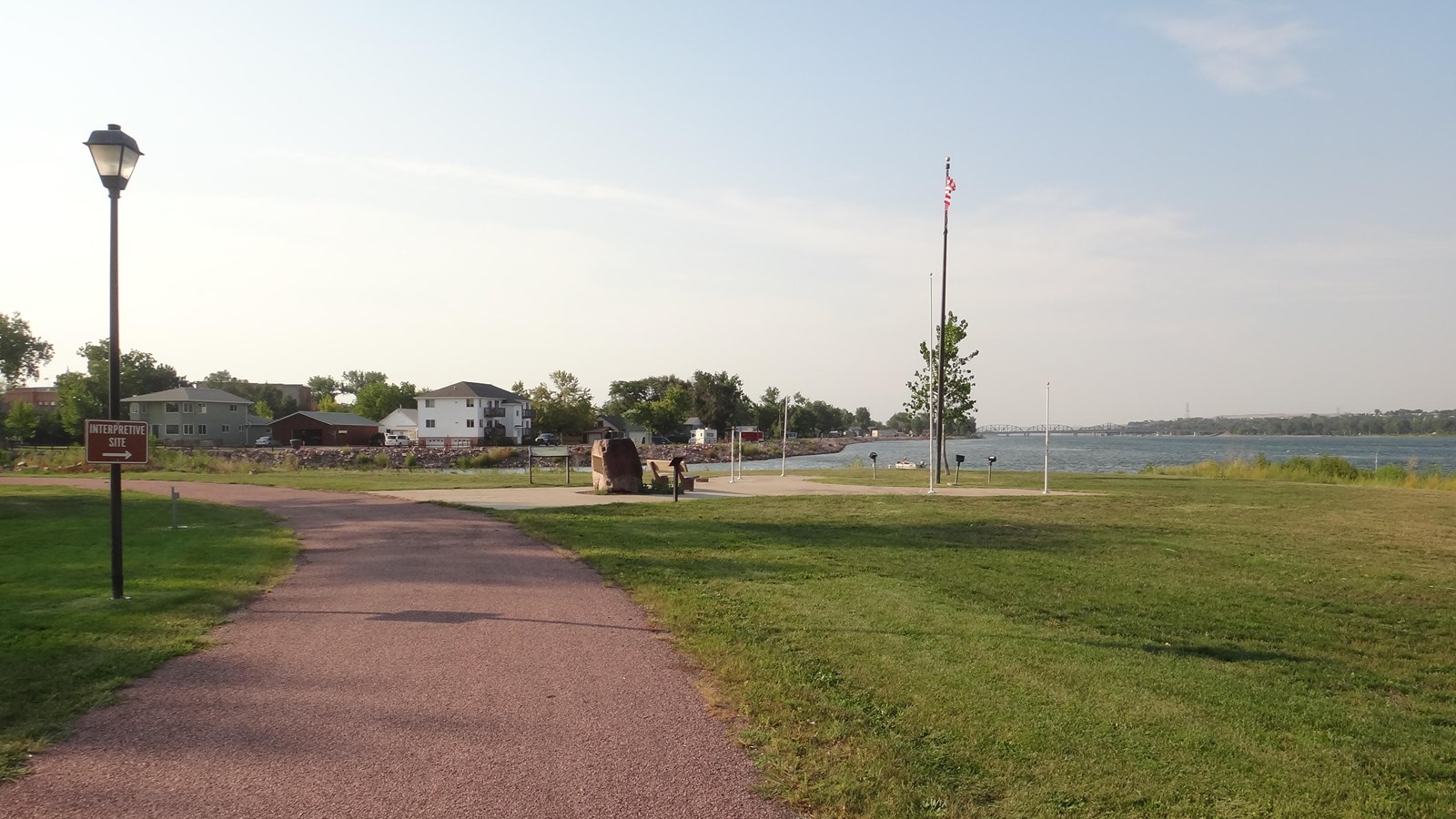 Location:
Fort Pierre, South Dakota
Historical/Interpretive Information/Exhibits, Information Kiosk/Bulletin Board, Parking - Auto, Parking - Bus/RV
Lewis and Clark NHT Visitor Centers and Museums
Bad River Encounter Site is a
High Potential Historic Site
on the
Lewis and Clark National Historic Trail.
On September 24, 1804, Lewis and Clark reached the confluence of the Bad River. They arranged a council the following day with chiefs of the Lakota, who were camped about two miles up the Bad River. On the morning of September 25, they "raised a Flagg Staff and formed an orning & Shade on a Sand bar in the Mouth of Teton R to Council under". Fifty to 60 members of the Lakota arrived, and the council commenced at noon. Lewis and Clark presented medals to the chiefs Black Buffalo, Partisan, and Buffalo Medicine. Fol­lowing a speech by Lewis and a military parade, the chiefs were invited onto the keelboat, where they were presented with additional gifts. However, events took a turn for the worse when Clark ferried the chiefs back to shore. Clark was prevented from returning to the keelboat, and an armed standoff between the ex­pedition and the tribe quickly escalated. Clark and the chiefs managed to defuse the situation and abstain from violence. The expedition was able to peacefully continue upriver, and agreed to transport two of the chiefs aboard the keelboat.
The Bad River Encounter Site is located within
Fischers Lilly Park
, in the city of Fort Pierre. The site is interpreted to the public through a boulder-mounted commemorative plaque, a Lewis and Clark wayside exhibit, and an array of flagpoles.
Last updated: October 5, 2020