Place
B. Free Franklin Post Office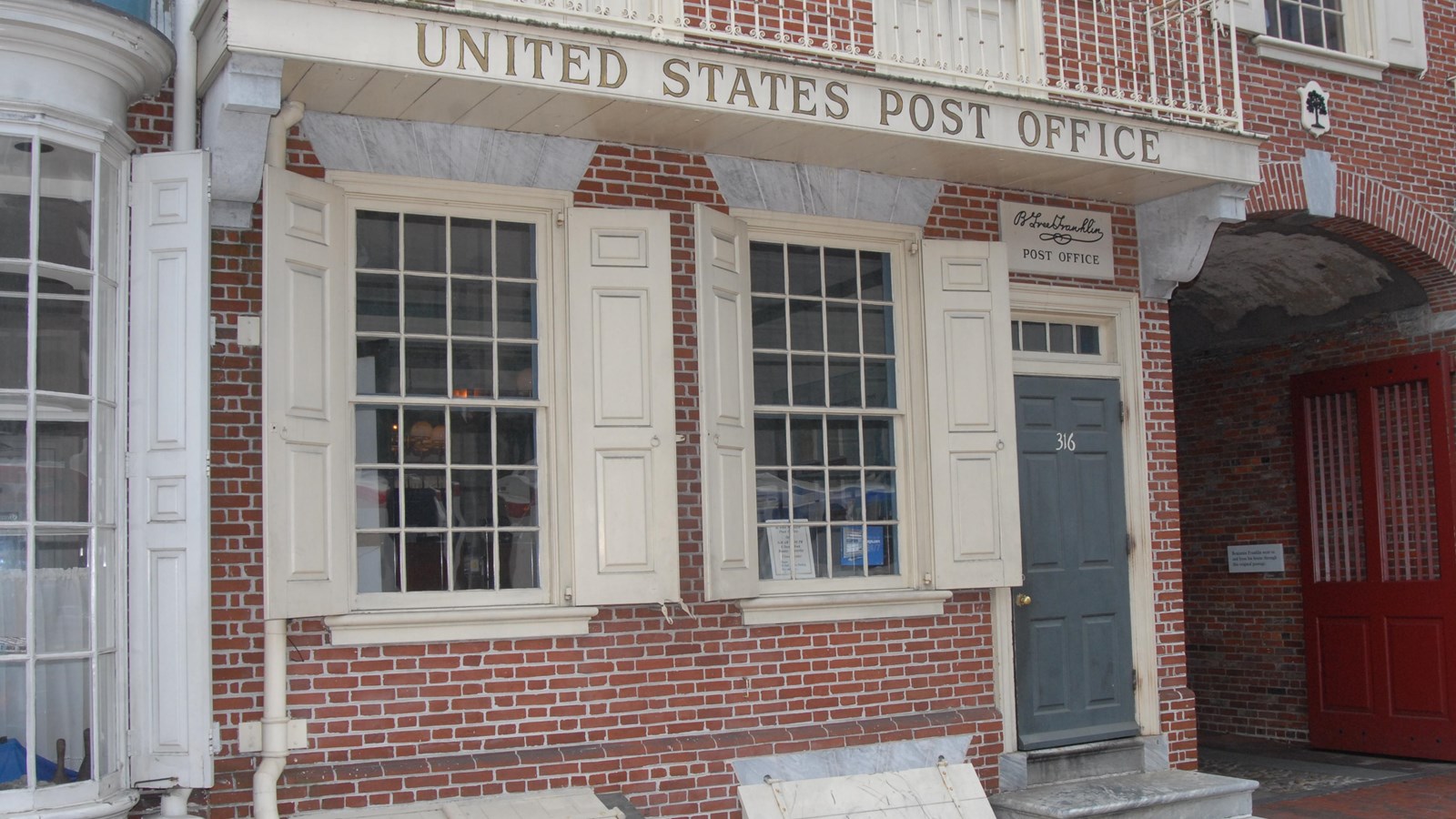 Location:
316 Market Street
Significance:
Only place to get the official B. Free Franklin cancellation
Designation:
Partner Site
Historical/Interpretive Information/Exhibits
This partner site, a working U.S.P.S. post office, is open Monday through Saturday from 9am to 12:45pm and 2pm to 5pm (staffing permitting). The entrance is on Market Street, between 3rd and 4th Street. 

The B. Free Franklin Post Office branch is a limited services branch of the United States Postal Service. If you choose to mail a postcard or letter from this location, the postal employees will hand cancel your stamp using Postmaster Benjamin Franklin's cancellation - "B. Free Franklin." Appointed postmaster of Philadelphia in 1737, Franklin later became co-Postmaster General (of the North American colonies) for the British. He served in that position from 1757-1774, increasing the efficiency of the post through improvements in bookkeeping, delivery routes, and more. From 1775-1776, Franklin served as Postmaster General under the authority of the Continental Congress.

Postmasters typically operated the business out of their homes or printing offices. This site did not serve as a post office in Franklin's day but today includes two small display cases with historical information about the postal service. This post office branch does not sell postcards, but they do sell stamps.
Last updated: July 14, 2022