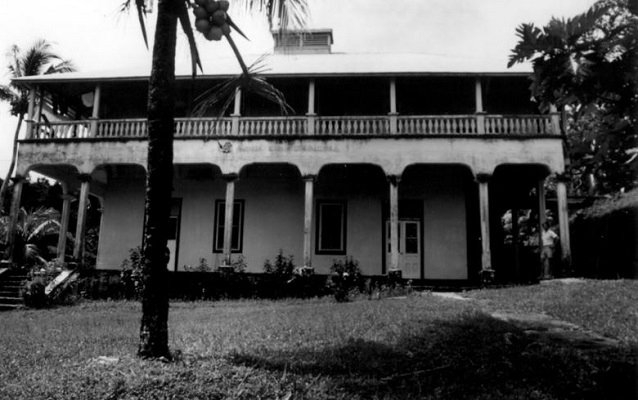 Quick Facts
Location:

Tutuila Island, American Samoa

Significance:

Only school for girls on the island.

Designation:

National Register of Historic Places

OPEN TO PUBLIC:

No
Until the 20th century, American Samoan girls were often educated at home. They learned about traditional Samoan culture and customs from family members. Education became more formalized in the 1800s due to the presence of the London Missionary Society. The pastors belonging to this society sought to convert Indigenous people to Christianity. Wives of the pastors often educated the Samoan girls in their homes. In 1900, the religious society founded the Atauloma Girls School. The school was the second educational facility on America Samoa and the first to allow girls to attend.

The school is located on the island of Tutuila, the largest island in American Samoa. The London Missionary Society commissioned the construction of the building with funds raised by Samoan residents of the island. In addition to classrooms, the building also had dormitories for teenage girls who attended the school. For most of its history, the school educated and prepared girls to become wives of pastors.

The school ceased operation in 1970 and was listed on the National Register of Historic Places in 1972.