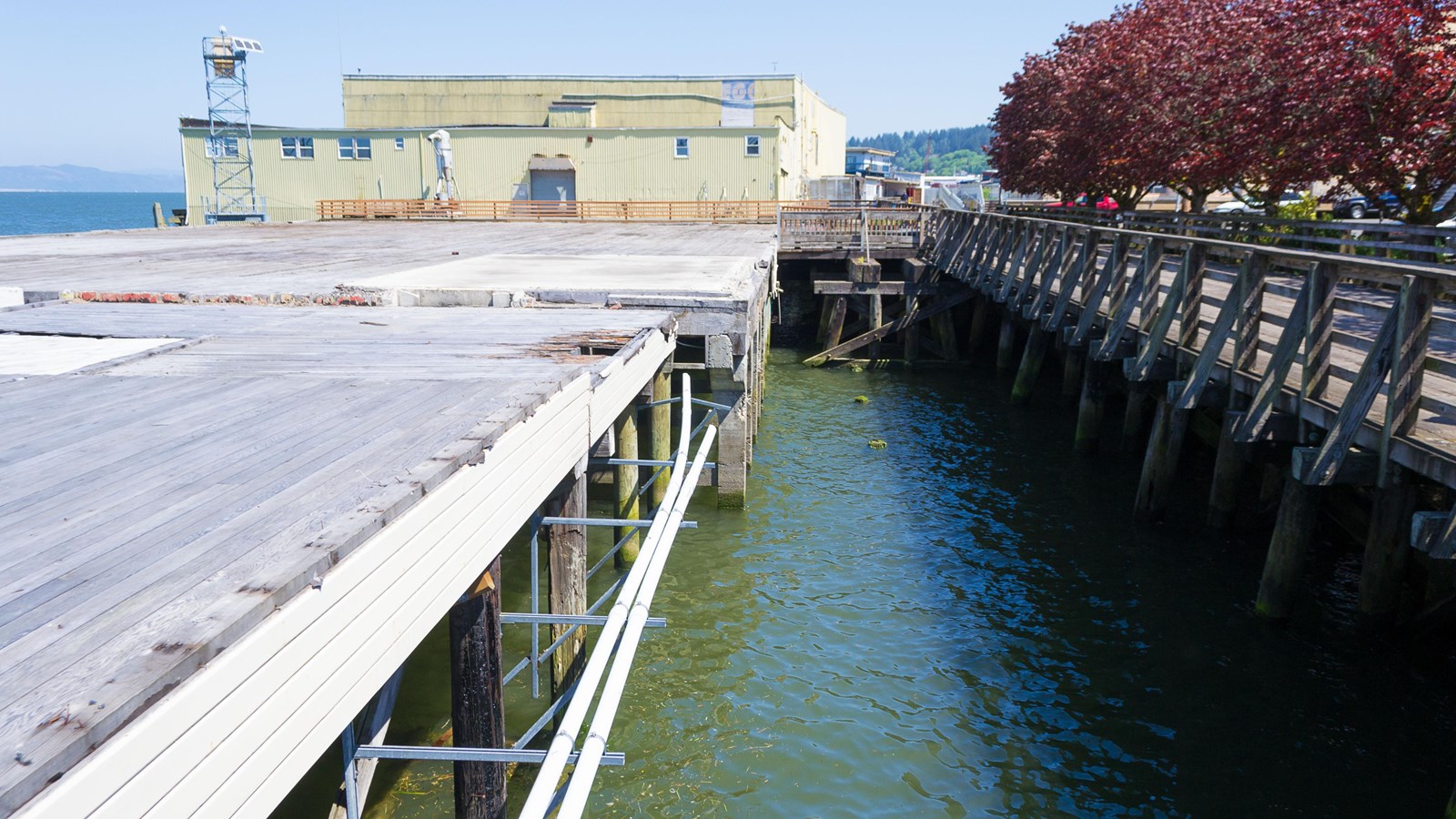 Benches/Seating, Cellular Signal, Historical/Interpretive Information/Exhibits, Parking - Auto, Scenic View/Photo Spot, Trailhead, Trash/Litter Receptacles, Wheelchair Accessible
Lewis and Clark NHT Visitor Centers and Museums
Visitor Centers and Museums along the Lewis and Clark National Historic Trail
Located in Astoria, Oregon, the Astoria Riverwalk trail stretches along the city's waterfront, following a portion of the Astoria & Columbia River Railroad. This 12.8 mile walk provides visitors with a walking tour of the area, with plenty of opportunity to indulge in spectacular views of Youngs Bay and the Astoria-Megler Bridge, a variety of shopping and dining options, and locations of historical significance, such as the Maritime Memorial and the Columbia River Maritime Museum.
Tongue Point, visible near the end of the trail near the lagoons, is significant to the Lewis & Clark Expedition. The men camped here on March 23, 1806, after wintering at Fort Clatsop. An interpretive panel is installed on the Astoria Riverwalk that commemorates their stay. A bench commemorating Keith Hay, author of
The Lewis & Clark Columbia River Water Trail
guidebook, is situated next to the panel. Additional interpretive exhibits can be found along the trail, providing historical information.
The trailhead can be accessed from Lagoon Road. The gravel parking lot is well-marked, and the trail itself is wheelchair accessible, being either paved with asphalt or comprised of a wooden boardwalk, depending on the section one happens to be on. Those who don't want to make the return trip on foot can catch the Astoria Trolley at the East Mooring Basin back to the trailhead for a small $1 per person fare.
For more information on the trail, visit TrailLink's website at
Astoria Riverwalk
. For information on what Astoria has to offer, visit the city's website at 
Astoria Oregon
.
Last updated: November 1, 2021