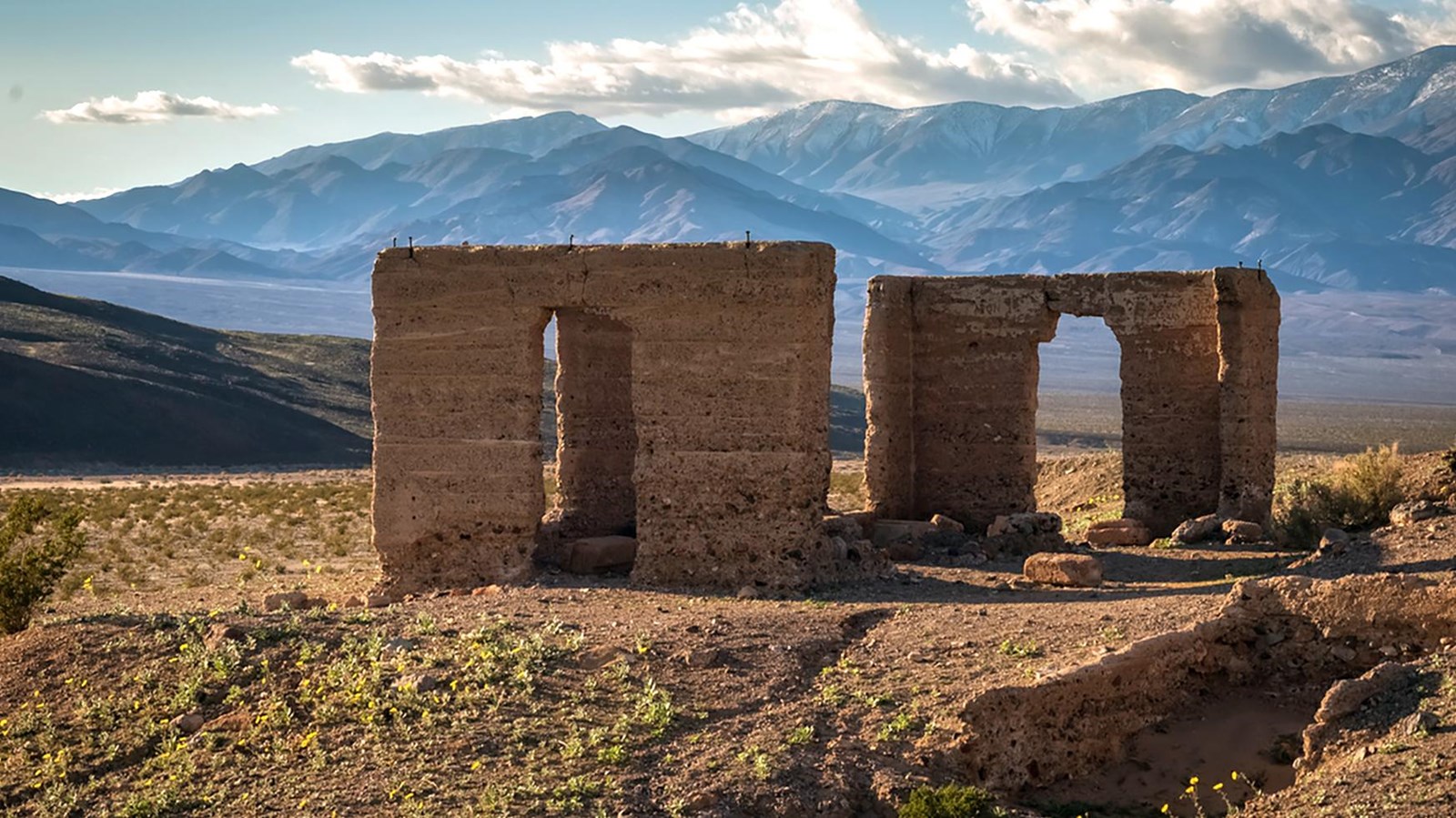 Location:
Death Valley National Park
Significance:
Historic Mining Ruins
Parking - Auto, Picnic Table, Scenic View/Photo Spot, Toilet - Vault/Composting
Legends of foreign royalty and large sums of money associated with the Ashford Mine drew early tourists to the area.
Unfortunately, the legends, along with the still standing wooden interpretive sign which tells of them, are far more intriguing than they are true. The Ashford Mine, located approximately 5 miles (8 km) east and 3,500 feet (1,067 m) above the mill, did produce gold ore but was not rich enough to justify the large amount of money needed to extract, process and transport that ore. The mine was worked intermittently between 1910 and 1941 by the Ashford brothers or individuals/companies they leased it to.

One of the lessees, B.W. McCausland and his son Ross, supplied the capital to build the forty-ton capacity mill located on the valley floor. The mill once had wooden walls and windows as well as machinery including a jaw-crusher; now only the foundation and some debris remains. Visitors to the Ashford Mill site today will also see the crumbling concrete ruins of an office building.   

When exploring the Ashford Mill site, be sure to take a moment to notice the terrace formations on the side of Shoreline Butte (the large hill dotted with dark volcanic rocks west of the site). Shoreline Butte was so named because the terrace formations (shores) were formed by different water levels of the ancient Lake Manly which once covered much of Death Valley.  
  
The Ashford Mill site is located off Badwater Road, 28 miles (45 km) west of the Shoshone entrance. 
Last updated: January 18, 2021