Place
Arlington National Cemetery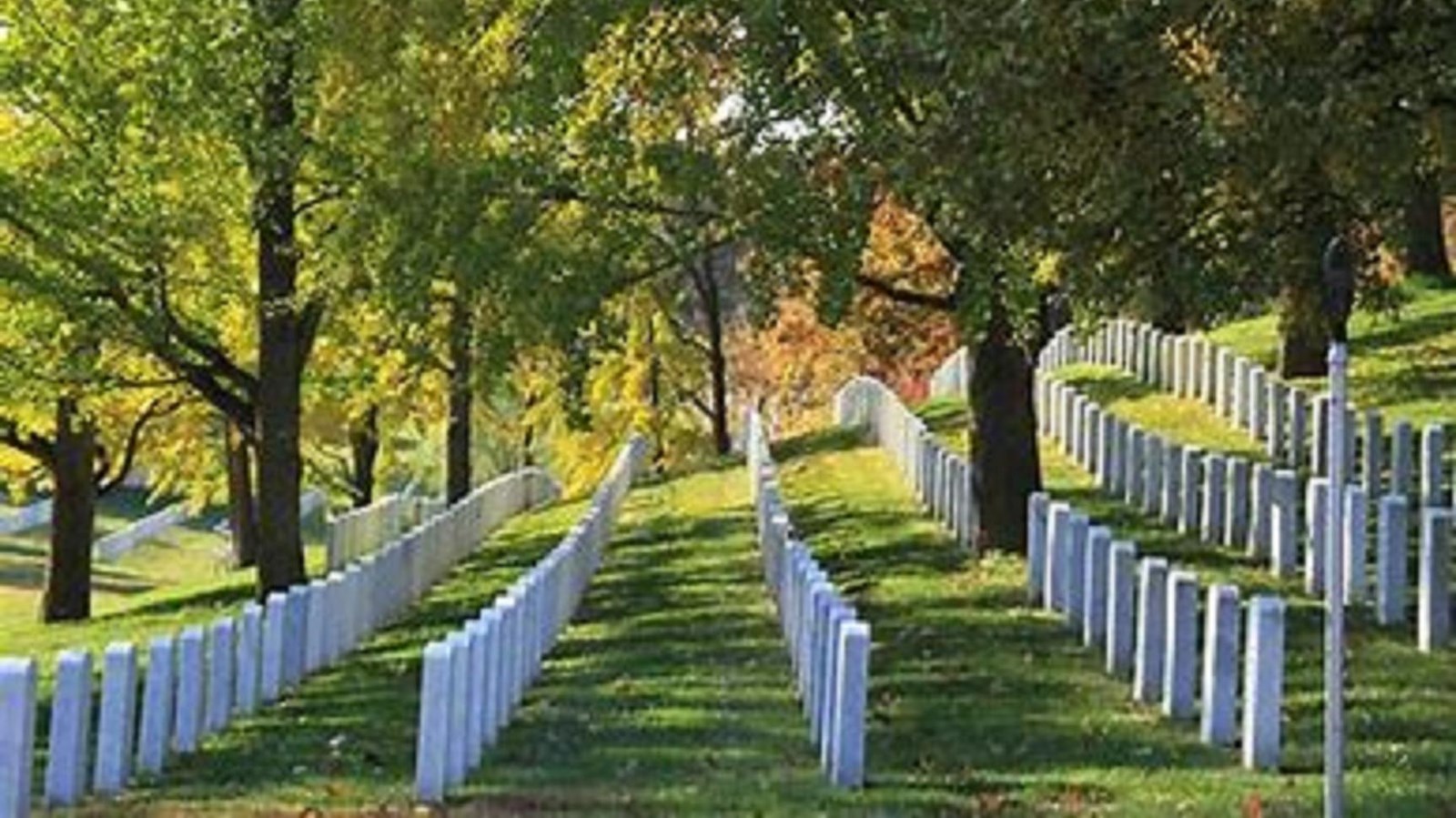 Significance:
Olmsted Designed Cemetery
With the end of the Civil War marked the need for several national military cemeteries. Quartermaster General of the U.S. Army and civil engineer Montgomery Meigs was tasked with developing Arlington National Cemetery.

Meigs, who respected Frederick Law Olmsted, wrote him a letter five years after the end of the Civil War, asking his advice for landscaping national cemeteries. In an August 2nd, 1870 letter to Meigs, Olmsted said the design "should be studiously simple… [with] the main object…to establish permanent dignity and tranquility".

Meigs would resist Olmsted's advice for a simple design, instead choosing to lay out the cemetery according to Victorian and Gilded age style standards. Olmsted also suggested "a sacred grove- sacredness being expressed in the enclosing wall and in the perfect tranquility of the trees within."

Meigs chose to take Olmsted's advice, but not at Arlington. Instead, an area resembling sacred groves, graced by trees, and enclosed by walls would take form at Danville National Cemetery. From Olmsted's advice, Meigs used trees indigenous to the cemetery's region.
Last updated: February 21, 2023