Place
Anza-Borrego Desert State Park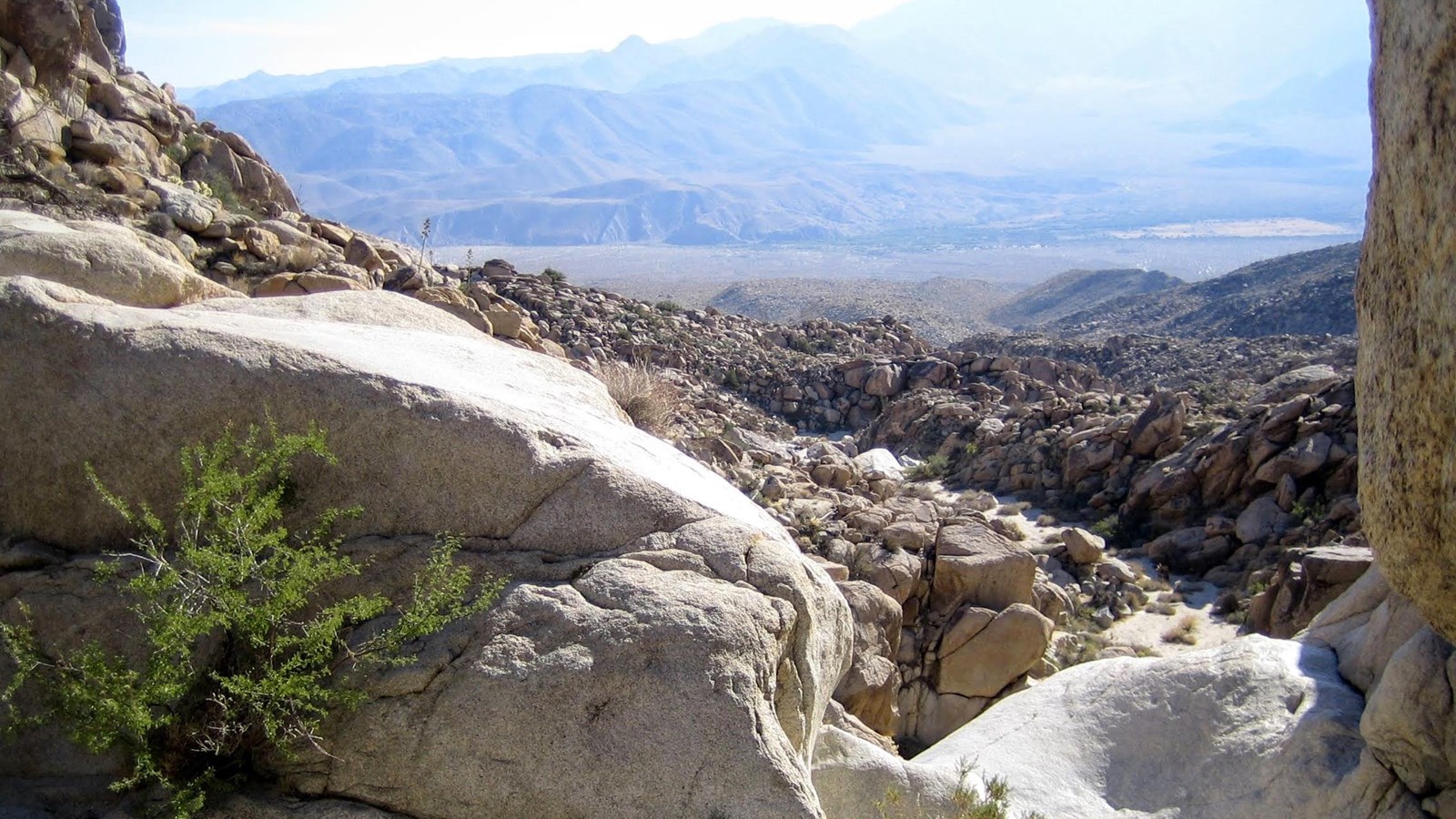 Location:
Borrego Springs, CA
Significance:
National Natural Landmark, Historic sites
Designation:
California State Park
Gifts/Souvenirs/Books, Historical/Interpretive Information/Exhibits, Information, Parking - Auto, Picnic Table, Restroom, Scenic View/Photo Spot, Trailhead, Water - Bottle-Filling Station
Anza-Borrego Desert State Park is the largest of the California State Parks and protects a crossroads of desert landscapes and ecosystems. It is located on the traditional homelands of the Cocopah and Cuahuilla.

The Anza expedition camped here from December 20 to 22, 1775 (historic campsite #52) along Coyote Creek at El Vado (The Ford). With plentiful water from the creek and a little pasturage nearby, the animals recovered from their long desert passage and the colonists could rest. The site is a short distance to the east of the Desert Gardens portion of the park created by the Anza-Borrego Foundation and Institute.

Traveling up the creek and canyon, the expedition's next camp (#53) was at Santa Catarina, situated at Lower Willows. The campsites are both marked with California Historic Landmark plaques. The park contains two stretches of Anza's route. These trails provide a rare opportunity to precisely follow in the footsteps of the expedition surrounded by terrain that has changed little since the group's passage.

The park's visitor center (200 Palm Canyon Dr., Borrego Springs) features interpretive exhibits on the desert ecosystems and the Cocopah and Cuahilla. Anza Trail Passport Stamp #13 is also located inside the visitor center.
Last updated: September 9, 2021