Place
Antelope Point Public Launch Ramp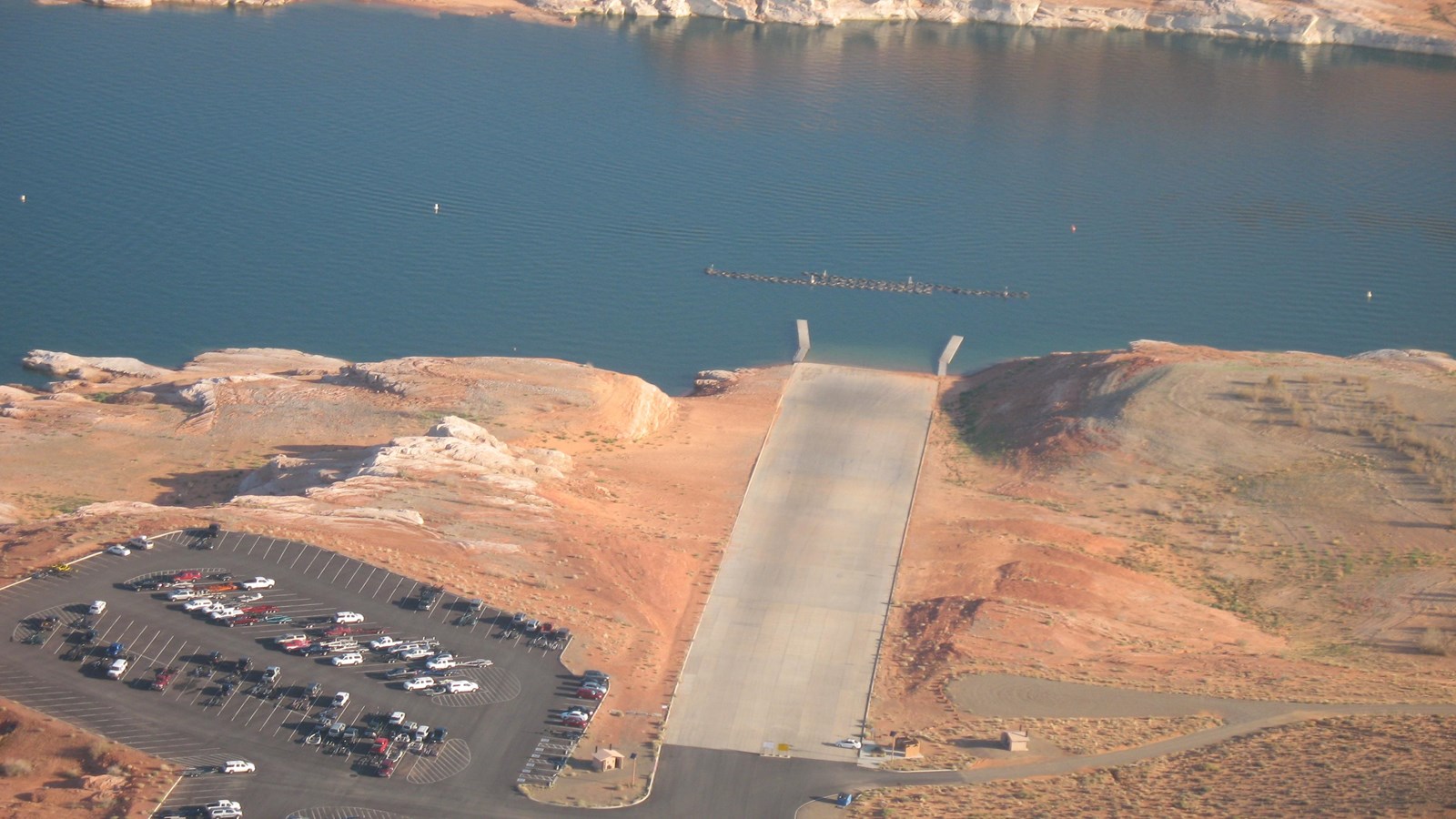 Location:
End of Navajo Rte 22B at Antelope Point Marina
Significance:
Launch Ramp
Aquatic Invasive Species Inspection, Boat Ramp, Canoe/Kayak/Small Boat Launch, Dock/Pier, Fuel (Diesel), Fuel (Unleaded), Groceries/Convenience Items, Information Kiosk/Bulletin Board, Parking - Auto, Parking - Boat Trailer, Parking - Bus/RV, Restroom, Restroom - Accessible, Restroom - Seasonal, Toilet - Flush, Trash Dumpster, Trash/Litter Receptacles
Antelope Point Launch Ramp, located near Antelope Point Marina, is open seasonally for you to launch your boat. Due to low water, this ramp is only available for non-motorized paddlecraft hand launching.

The public launch ramp at the Antelope Point marina area. Put your boat on Lake Powell here. Large enough for multiple boats, to launch at the same time. Convenient launch for visitors who already own a houseboat at Antelope Point Marina to launch their other boats. The ramp is long and changes when the lake level changes. Prepare for a long walk back down the ramp after you park your boat trailer. Courtesy docks have a thirty minute time limit. Fuel docks and pumpout station just downstream of ramp. You can still hand launch non-motorized vessels when the ramp is closed to motorized launching. The ramp may also close for winter.

All boats exiting Lake Powell must follow decontamination protocols to keep quagga mussels and other aquatic invasive species out of other bodies of water.

Contact Antelope Point Marina for information about their private valet launch ramp.
Last updated: November 2, 2021