Place
Angel Mounds State Historic Site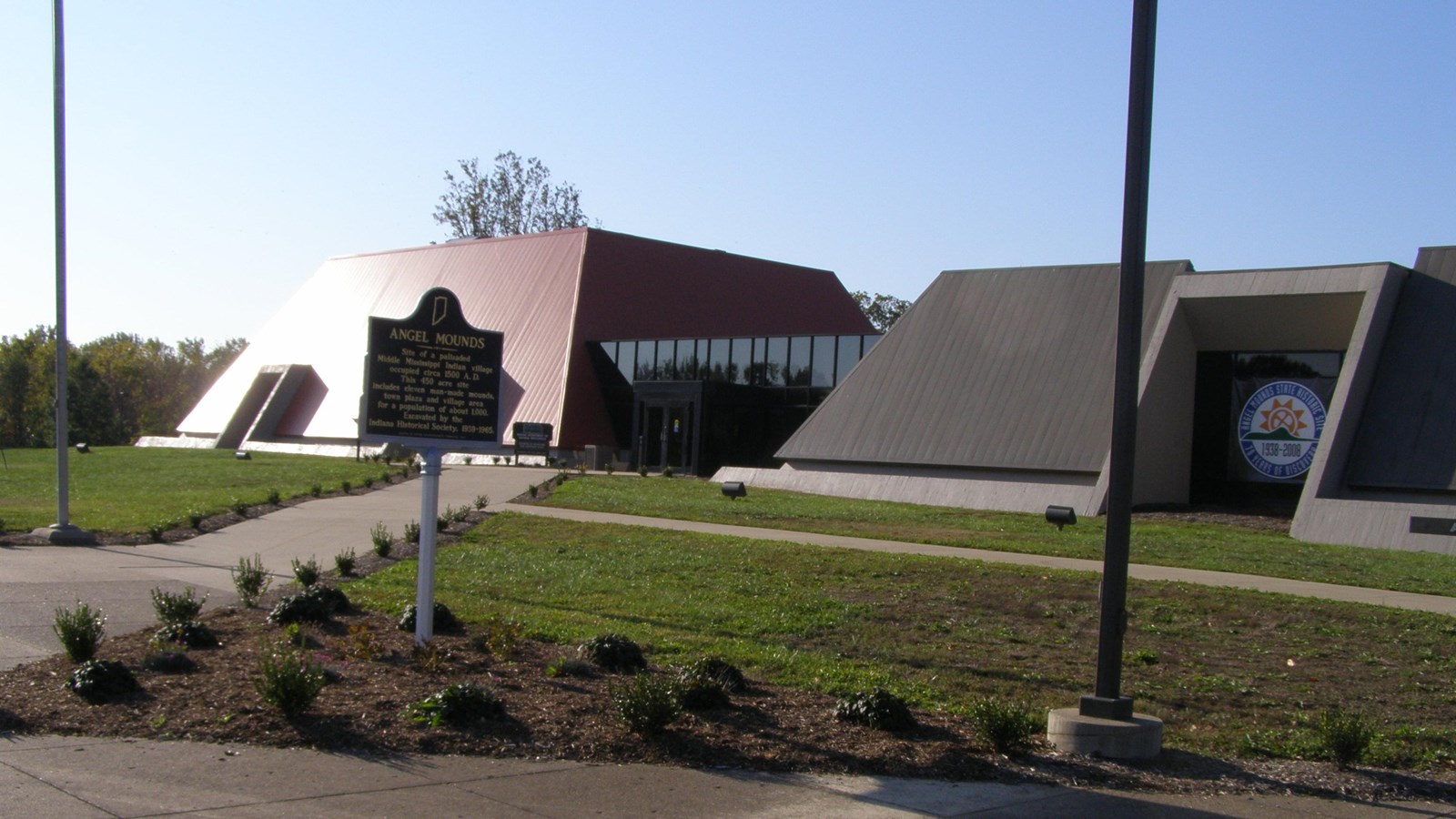 Benches/Seating, Entrance Passes For Sale, Historical/Interpretive Information/Exhibits, Information, Information - Ranger/Staff Member Present, Parking - Auto, Parking - Bus/RV, Restroom, Scenic View/Photo Spot, Tactile Exhibit, Telephone, Trailhead
Lewis and Clark NHT Visitor Centers and Museums
Visitor Centers and Museums along the Lewis and Clark National Historic Trail
Located on the banks of the Ohio River near Evansville, IN, the Angel Mounds State Historic Site boasts a unique combination of nature, history, and archeological wonders sure to entertain all visitors. From 1000-1450 A.D., the area was the site of a Middle Mississippian culture town where the cultivation and storage of corn allowed a permanent community to persist. The town's inhabitants left by 1450 A.D. for reasons unknown, although it was possibly due to nutrient-depleted soils or lack of wild game.  
The Angel Mounds State Historic Site strives to tell the story of these native peoples. It was first established in 1938, when the Indiana Historical Society purchased the current 600 acres, prior to which it was a working farm. Between 1939 to 1964, a crew of excavators directed by noted Indiana archaeologist Glenn A. Black uncovered more than 2.5 million artifacts from the site. Angel Mounds was designated a National Historic Landmark in 1964. 
Twelve earthen mounds created for ceremonial purposes are scattered throughout the property and can be viewed from the walking trail. The interpretive center details the history and culture of the site's historic inhabitants, known as the Mississippian Culture. There is also an interactive area where visitors can explore different aspects of Black's research. Visitors can also walk the four-mile Angel Mounds Loop Trail. 
For those who want a deeper look into the history of the area, Angel Mounds hosts a regular lecture series on the history of Mississipian Culture's way of life, economics, politics, and religion. Camps and other activities for children are available in the summer. Farm Fest is another popular two-day event celebrating Indiana's history of farming. For more events, updates, and rentals please visit https://www.indianamuseum.org/historic-sites/angel-mounds/.  
Last updated: May 21, 2021