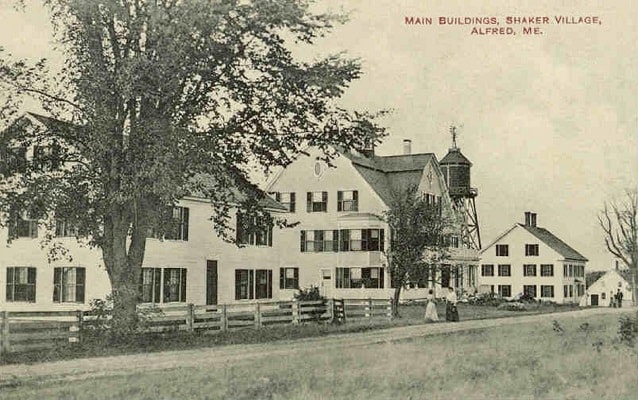 Quick Facts
Location:

Shaker Hill Road, Alfred ME

Significance:

Maine Religious Community

Designation:

National Register of Historic Places

OPEN TO PUBLIC:

Yes

MANAGED BY:
The Alfred Shaker Historic District, located in Alfred, Maine, consists of numerous structures and large tracts of land. The Alfred Shaker Community was founded in 1793, and it's residents farmed and ventured into woodworking, textiles, and tanning. The diversity of production was beneficial for a time, but the community ultimately failed because it was unable to excel in one particular endeavor. Economic competition on both the mechanical and agricultural fronts led the Alfred Shakers to abandon their community. Many resettled in New Gloucester and joined the Sabbathday Lake Shaker Community in March 1931.
The Alfred Shakers' left their buildings and land to Brothers of Christian Instruction. They have effectively maintained the many agricultural fields once tended by Shaker hands. The Friends of the Alfred Shaker Museum continue to educate interested individuals about the history of this religious society.