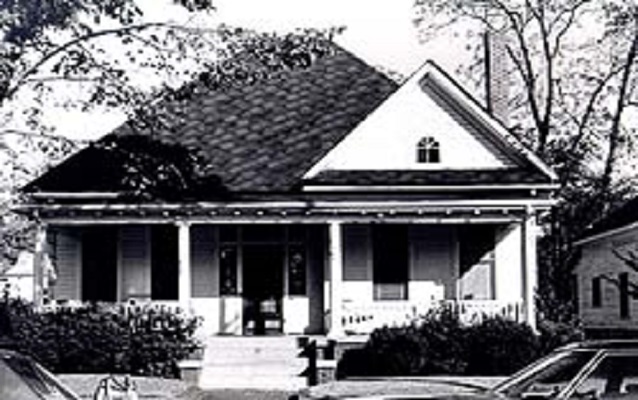 Quick Facts
Location:

309 South Jackson Street Montgomery, Alabama

Designation:

National Register of Historic Places

OPEN TO PUBLIC:

Yes
Martin Luther King, Jr., lived in this parsonage when he was minister of the church between 1954 and 1960. On January 31, 1956, following the successful Montgomery bus boycott, King's home was bombed by local segregationists. At the time, King was at a meeting, but his wife Coretta was at the parsonage with her ten-week-old daughter Yolanda Denice, also known as "Yoki." After King had verified that both were unhurt, he addressed the angry crowd of African Americans outside. "Don't do anything panicky," he advised. "I did not start this boycott. I was asked by you to serve as your spokesman. I want it to be known the length and breadth of this land that if I am stopped, this movement will not stop."
 In February 1957, when King was alone in the parsonage with Morehouse College friend Bob Williams, something disturbed King. He told Williams they should leave the parsonage immediately. Several hours later, after the two men had gone to Williams' house, a bomb exploded outside the parsonage, crushing the front part of a house and shattering the windows of three parked taxis, injuring the drivers. At the empty parsonage, 12 sticks of dynamite lay on the front porch. Only a few days after the bombing, police arrested seven white men. Two of them admitted to the crime, but despite their signed confessions, they were acquitted by a jury.
Visit the National Park Service We Shall Overcome travel itinerary to learn more about the civil rights movement themes and histories. Also, be sure to check out Civil Rights subject site.