Place
Alabama: Butler Chapel AME Zion Church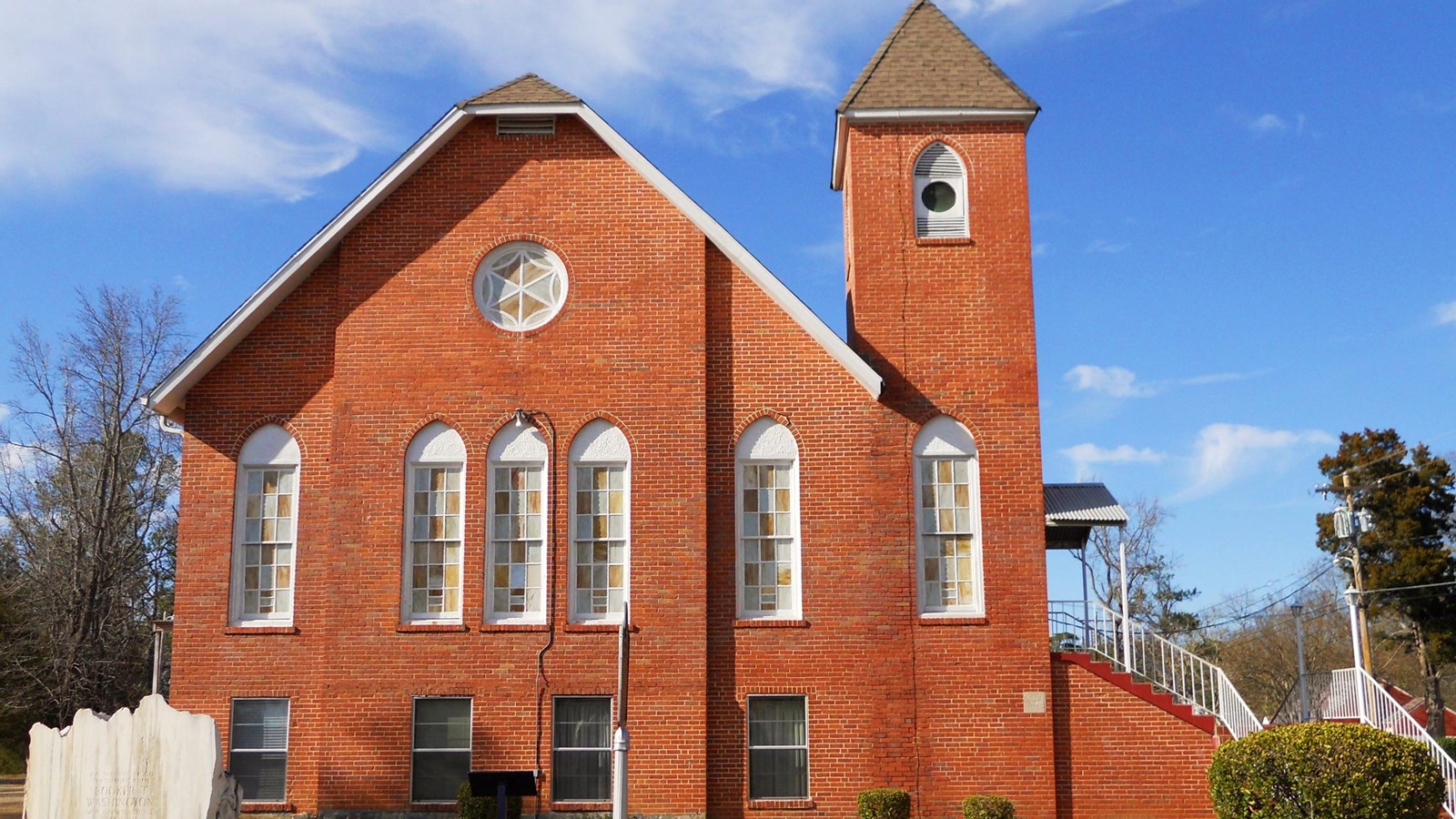 Location:
1002 N. Church Street Tuskegee, Alabama
Designation:
National Register of Historic Places
This church was the focal point for a multi-year grass-roots project that united and empowered African Americans, rural and urban, educated and uneducated, to fight for the right to vote. Butler Chapel AME Zion Church, an imposing brick building located on a hill west of downtown Tuskegee, is a prominent landmark in the historically black neighborhood known as Zion Hill. The building, the second church on this site, was constructed about 1877. Originally built in wood, the church was sided with brick in the 1940s. In a 1957 effort to minimize the number of black voters in Tuskegee, Alabama's municipal elections, the state legislature simply redrew the town's political districts, placing Tuskegee Institute and all but a small fraction of black residents outside city limits. 
To protest this action, Tuskegee's middle-class black community and Macon County's poor black citizens joined forces in a seven-year "Crusade for Citizenship." On June 25, 1957, 3,000 area black residents showed up at Butler Chapel for the first of many weekly mass meetings. Only 500 attendees could fit into the church's small sanctuary; the rest listened outside. Charles Gomillion, a professor at Tuskegee Institute and the driving force of the black Tuskegee Civic Association, urged the crowd to join a "Trade with Friends" boycott of local white merchants. "We are going to buy goods and services from those who help us, from those who make no effort to hinder us, from those who recognize us as first-class citizens," he promised. The boycott ended in early 1961 when city boundaries were returned to their original position, after the Supreme Court ruled that a legislature could not single out an isolated segment of a racial minority for discriminatory treatment.
Visit the National Park Service We Shall Overcome travel itinerary to learn more about the civil rights movement themes and histories. Also, be sure to check out Civil Rights subject site.
Last updated: April 23, 2020