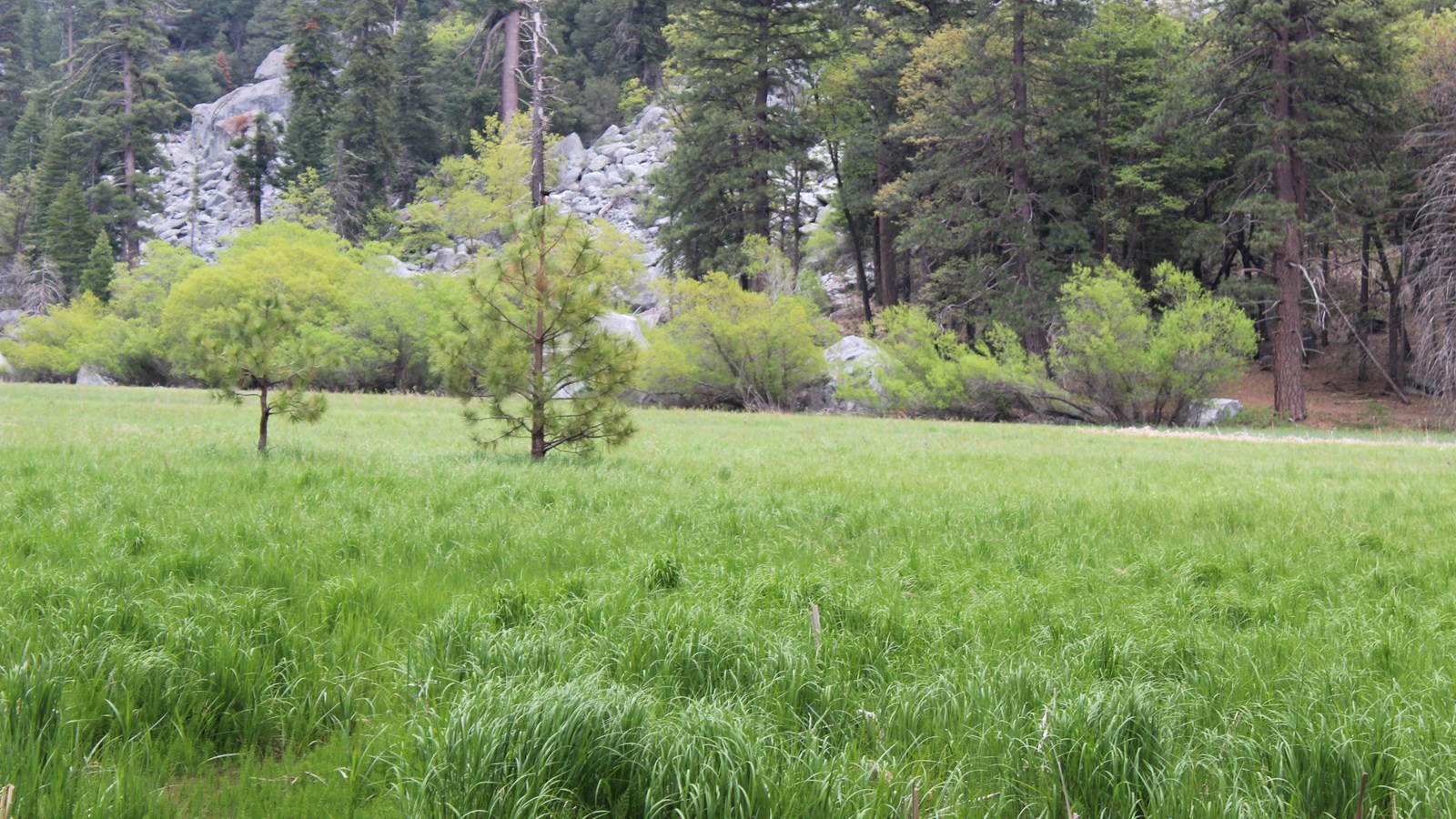 Location:
Located in Cedar Grove, along Highway 180, Just before Road's End.
Audio Description, Scenic View/Photo Spot
Highway 180 closes for the winter in mid-November. This area typically reopens the fourth Friday in April; reopening is conducted by CalTrans. 

in Zumwalt Meadow is one of the park's most iconic, scenic meadows. Explore its trail that begins near the Kings River, crosses a riparian corridor, and then climbs gently along a rocky hillside. From here, as you hike through a talus slope, you will catch glimpses of the meadow below.

Meadows often attract bears and other animals such as yellow-bellied marmots, deer, birds of prey, and snakes; watch for them all here.

Trail guide brochures are available for purchase at Cedar Grove Visitor Center.
Last updated: December 6, 2021