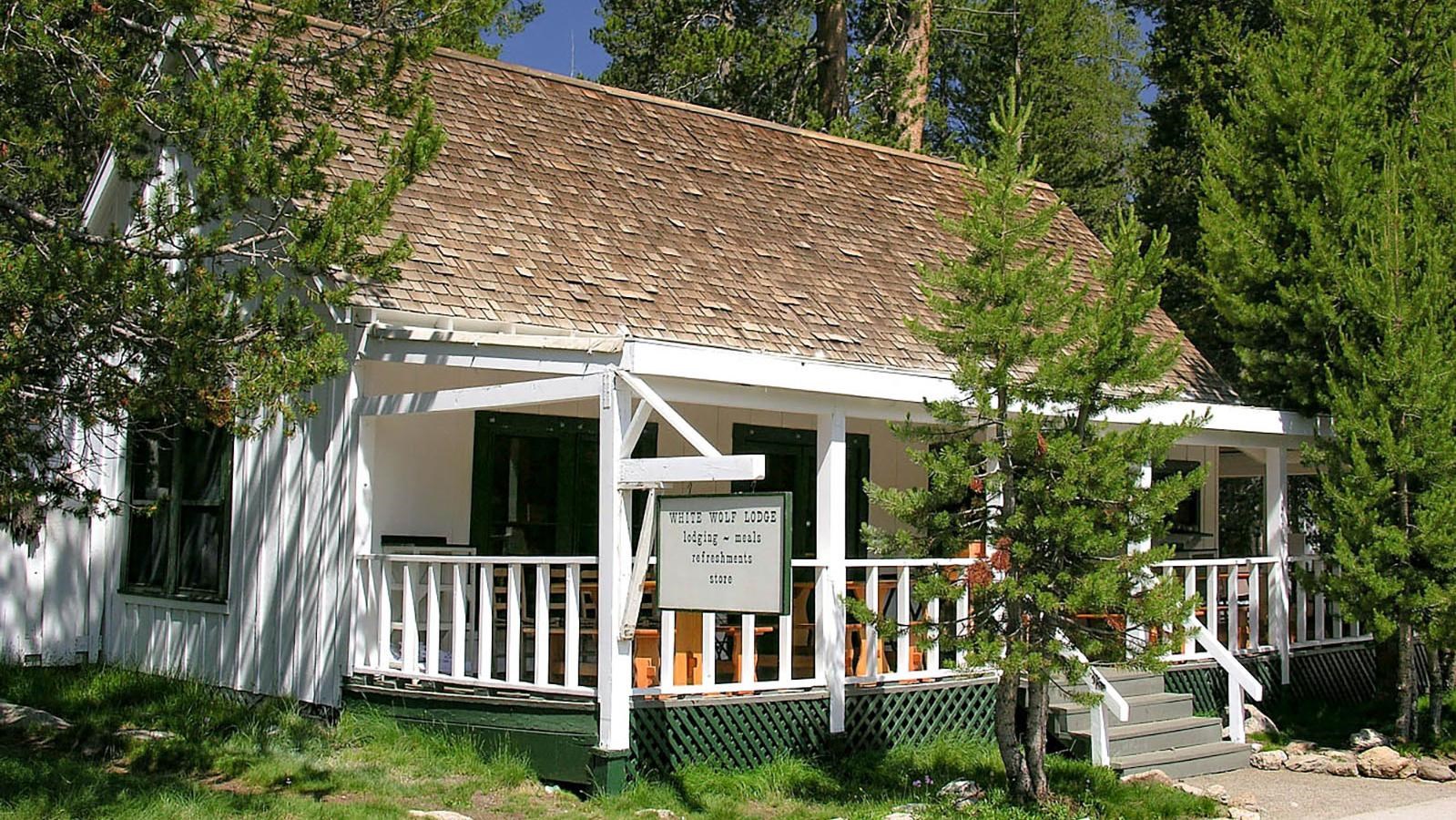 Recycling, Supplies - General, Trash/Litter Receptacles, Wheelchair Accessible
The White Wolf Lodge is closed for 2022.
Set near meadows abundant with wildflowers and surrounded by pine trees, you'll find tranquility here at the remote and peaceful White Wolf Lodge.
White Wolf Lodge features 24 canvas-tent cabins and four traditional wood cabins with private baths.
Guests gather morning and evening in the central dining room-a rustic wooden building with a porch that's perfect for relaxing and taking in the views. There is also a small store on site.
See website for more information about the cabins, to check availability, to book a room, and to get an idea of what to bring, and what to do in the White Wolf area.
Things to Do
The lodge is the ideal starting place for hikes to Lukens and Harden Lakes. Also, several ranger programs are available in the area in the summer. See the latest issue of the Yosemite Guide for a programs schedule and dining hours.
Transportation
The Tuolumne Meadows Hikers Bus provides service between Tuolumne Meadows, Tioga Road, White Wolf Lodge, and Yosemite Valley. Call (209) 372-1240 for reservations.
YARTS also services the White Wolf area on its Hwy 120/395 bus route that connects Yosemite Valley with Tuolumne Meadows and Mammoth Lakes. See website for more information.
Hours
Approximately mid-July to early September
The front desk is generally staffed from 7am to 9pm, daily.
Check-in: 4 pm
Check-out: 11 am
Getting Here
Located along Tioga Road, approximately 30 miles from Yosemite Valley.
Rules & Regulations
Smoking is strictly prohibited at all accommodations and buildings in Yosemite.
There are no pets allowed on property.
Bear-proof storage lockers must be used to store all scented items. This includes all food, drinks, coolers, toiletries, and trash.
To help keep wildlife wild, cooking isn't permitted inside or outside your tent cabin.
Hazards & Warnings
You may store food inside your car (out of sight, with windows completely closed) only during daylight hours. Empty your car of all food, drinks, coolers, toiletries, and trash after dark. Even an empty candy bar wrapper is enough temptation to entice a bear to break into your car. Vehicles containing food after dark may be impounded and/or cited.
Accessibility
All Lodging facilities in the park meet accessibility requirements. Designated accessible parking spaces are available. Access the front desk and dining area by way of a ramp located behind the main building.
Last updated: August 8, 2022