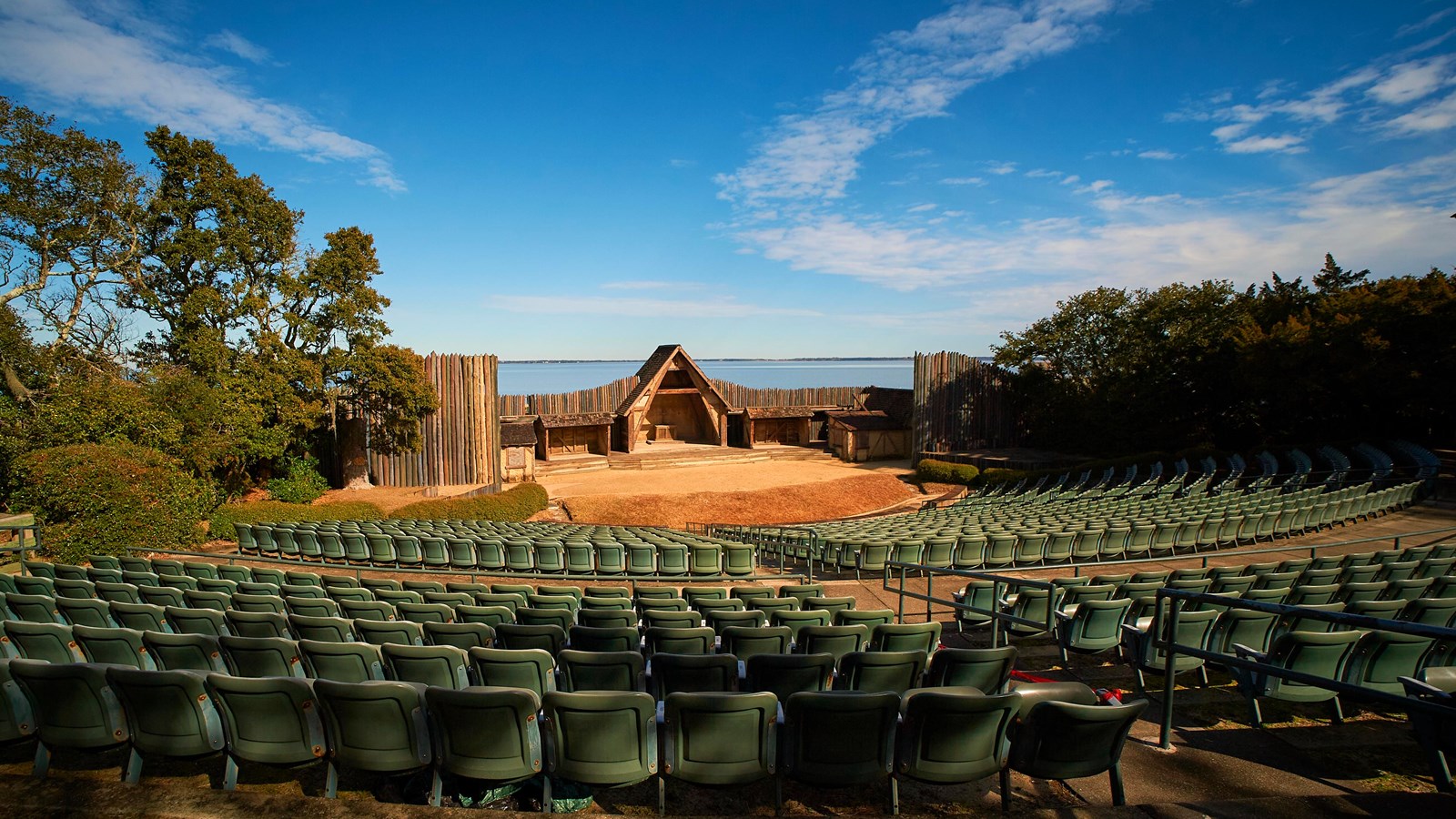 Benches/Seating, Gifts/Souvenirs/Books, Historical/Interpretive Information/Exhibits, Information, Recycling, Restroom - Accessible, Theater/Auditorium, Trash/Litter Receptacles, Water - Drinking/Potable, Wheelchair Accessible
Originally constructed in 1937 to house the inaugural performance of Paul Green's symphonic drama The Lost Colony , the Waterside Theatre has been rebuilt three times. It was damaged by a fire in 1947 and two hurricanes in 1944 and 1960. The drama was not shown from 1942 to 1945 on account of World War II, was cancelled in 1947 due to the fire. 

Since 1947, it has been performed every summer except 2020.
Last updated: November 7, 2021