Place
Vietnam Veterans Memorial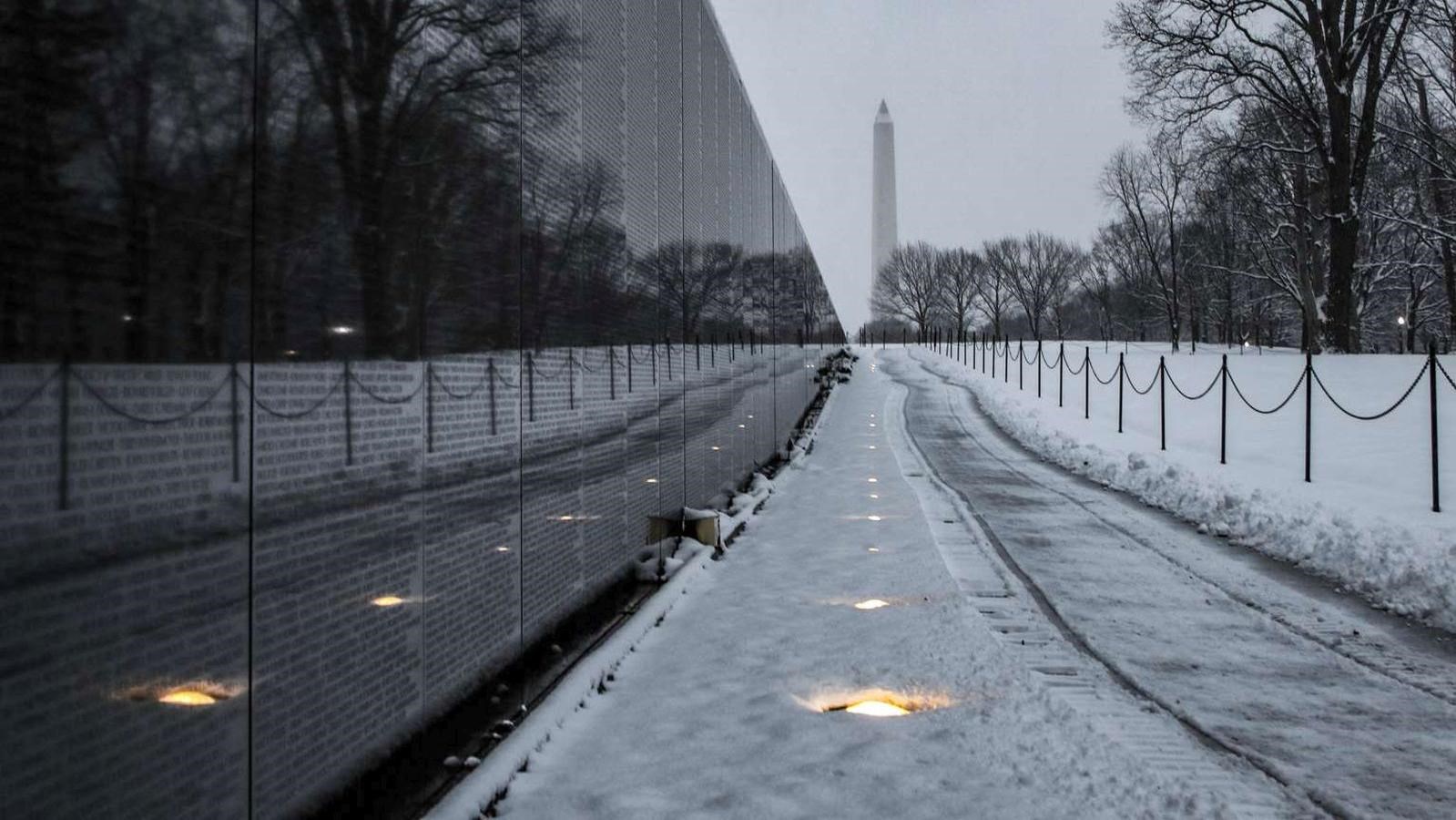 Significance:
Memorial to US service members who died in service in the Vietnam War
Historical/Interpretive Information/Exhibits, Public Transit, Wheelchair Accessible
Dedicated in 1982, the Vietnam Veterans Memorial was a revolutionary minimalist design for a war memorial. From afar, the memorial appears as a gash on the landscape, an unhealed wound. The names of over 58,000 servicemembers who gave their lives between 1957 and 1975 are listed on the wall in chronological order starting and ending at the center of the wall.

Guidebooks at the entrances to the memorial can help visitors find a specific name, corresponding to the panel number at the base of each panel and the row as counted from the top of the panel.

According to a 2019 audit by the Vietnam Veterans Memorial Fund, 58,390 names are on the wall, but due to corrections, duplicates, or individuals who lived or are of unknown status, the wall represents 58,276 individuals.

Names indicated with a cross are listed as missing in action, while a diamond superimposed on a cross represents a servicemember who was listed as missing in action when the memorial was built in 1982, but has since been determined to be killed in action.

The nearby statues at the Vietnam Women's Memorial, the statue known as "The Three Servicemen," and the flagpole representing the branches of the military are related features.

Designer: Maya Ying Lin
Inscriptions
Apex panel, top
1959
IN HONOR OF THE MEN AND WOMEN OF THE ARMED FORCES OF THE UNITED STATES WHO SERVED IN THE VIETNAM WAR. THE NAMES OF THOSE WHO GAVE THEIR LIVES AND OF THOSE WHO REMAIN MISSING ARE INSCRIBED IN THE ORDER THEY WERE TAKEN FROM US.
Apex panel, bottom
1975
OUR NATION HONORS THE COURAGE, SACRIFICE AND DEVOTION TO DUTY AND COUNTRY OF ITS VIETNAM VETERANS. THIS MEMORIAL WAS BUILT WITH PRIVATE CONTRIBUTIONS FROM THE AMERICAN PEOPLE. NOVEMBER 11, 1982
Flag base
This flag represents the service rendered to our country by the veterans of the Vietnam War. The flag affirms the principles of freedom for which they fought and their pride in having served under difficult circumstances.
Last updated: December 13, 2022