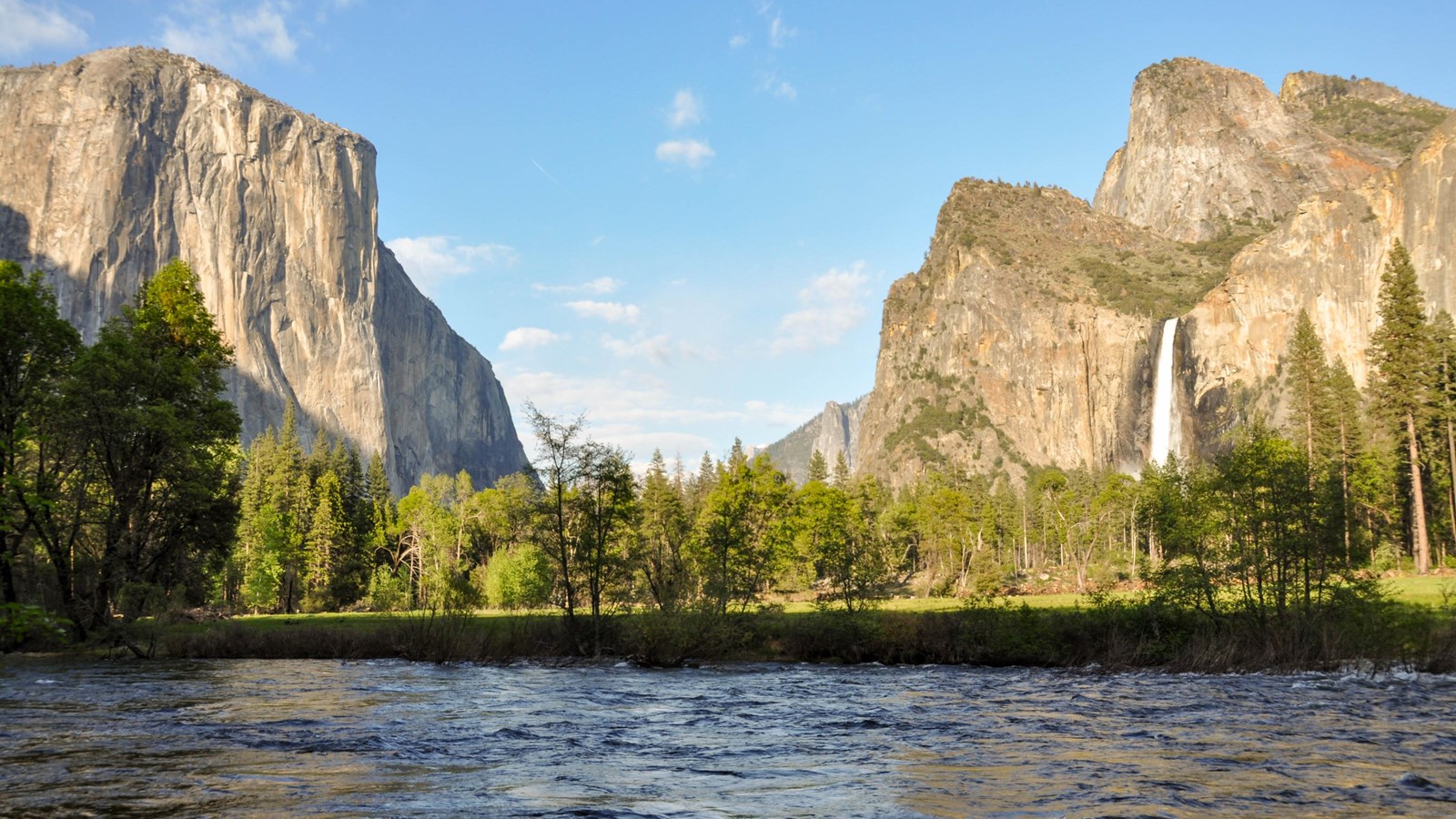 Historical/Interpretive Information/Exhibits, Restroom, Scenic View/Photo Spot, Wheelchair Accessible
Catch a glimpse of past glaciers' exposed handiwork from Valley View, a view that highlights El Capitan, Sentinel Rock, Cathedral Rocks, and Bridalveil Fall.
Valley View is a remarkable spot to soak in some of Yosemite Valley's unbelievably scenic charm.
Although glaciers ended their work carving out Yosemite Valley over 14,000 years ago, the Merced River continues to shape this valley, making Yosemite a very dynamic place. In January 1997, floodwaters spilled over into the parking lot here, up to a depth of 6 feet!
Hours
Year-round
Getting Here
Located on Northside Drive, near the west end of Yosemite Valley.
Rules & Regulations
Sleeping in your car or RV overnight in a parking lot or along the side of the road is not allowed.
Hazards & Warnings
Stay back from the river banks and avoid "rock hopping" around swift water, especially in the spring.
Supervise children closely when around ALL water.
Melted snow water is cold! Hypothermia can be a serious result of continuous cold water contact.
Accessibility
There are designated accessible parking spaces available.
Last updated: June 7, 2022