Place
Tusayan Pueblo Site and Self-Guiding Trail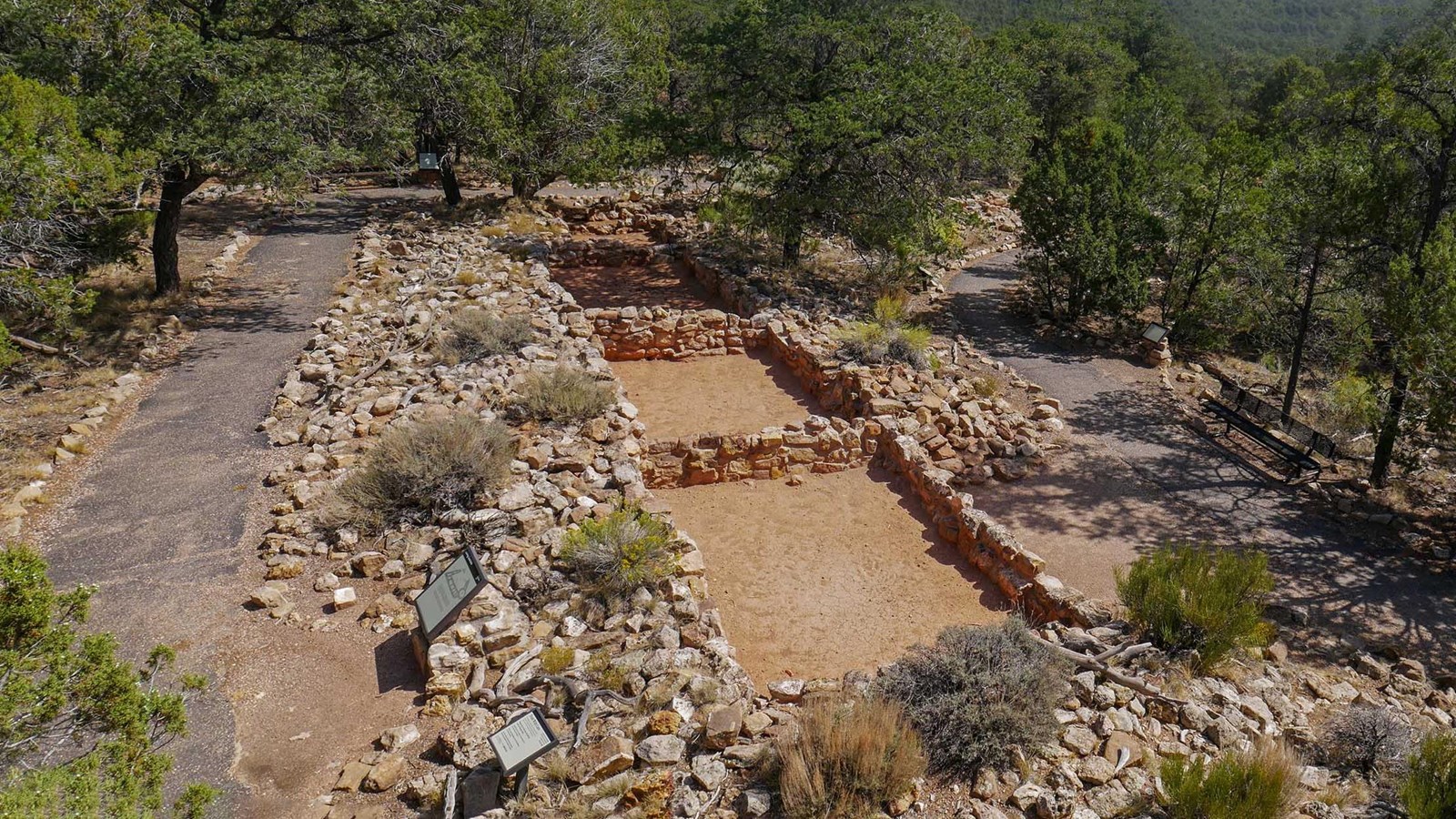 Location:
Desert View Drive
Significance:
Archeological Site
Historical/Interpretive Information/Exhibits
Open Friday through Monday from 9 am to 5 pm daily
 
Tusayan Pueblo is located 3 miles (4.8 km) west of Desert View and is a small Ancestral Pueblo village that was physically occupied approximately 800 years ago. This thriving community created rooms, kivas, pottery, arrowheads and other household items which all still hold cultural significance to Indigenous people today.. 

Visitors can walk a relatively flat 0.1 mile (200 m) self-guiding trail around the site, that includes a number of partial walls that outline several rooms and a circular kiva. 
Ranger-led tours of the pueblo and not being offered at this time.
Grand Canyon has been home to people for thousands of years. Considered sacred by many, this is a nurturing land, a place of spiritual and physical enrichment. Please respect this place as you would your own home. Disturbing the site or walking off trail destroys valuable information and is also illegal. Please help the National Park Service protect this natural and cultural environment for future generations.

The adjacent Tusayan Museum remains closed. When it reopens, it is possible to view exhibits highlighting the lifestyle of the Ancestral Pueblo. Admission is free. View 2000 - 4000-year-old cultural items, along with traditional handicrafts made by Grand Canyon's tribal communities. Learn about the people who made this place their home, and the tribes that are here today. 
History

This pueblo is one of more than 6000 archaeological/cultural sites recorded in the park. Dendrochronology (tree ring dating, indicate people began construction of Tusayan Pueblo around 1185 CE. The style of buildings and household and ceremonial items associated with the site are typical of the ancestral Puebloan culture.

The people who lived here and in other sites throughout the Southwest are the ancestors of the modern Hopi and Pueblo communities of eastern Arizona and the Rio Grande Valley in New Mexico. The history of these people and their culture is interpreted through physical objects such as the pueblo itself, and the stories of their descendants which have been passed down from generation to generation.

To learn more about the history of this site, join a park ranger on a guided walk during the summer season, and/or by visiting tribal lands and learning from the people who carry the stories of their ancestors who occupied the area physically, and are still here spiritually. 
Last updated: September 19, 2023