Place
Tuolumne Meadows Lodge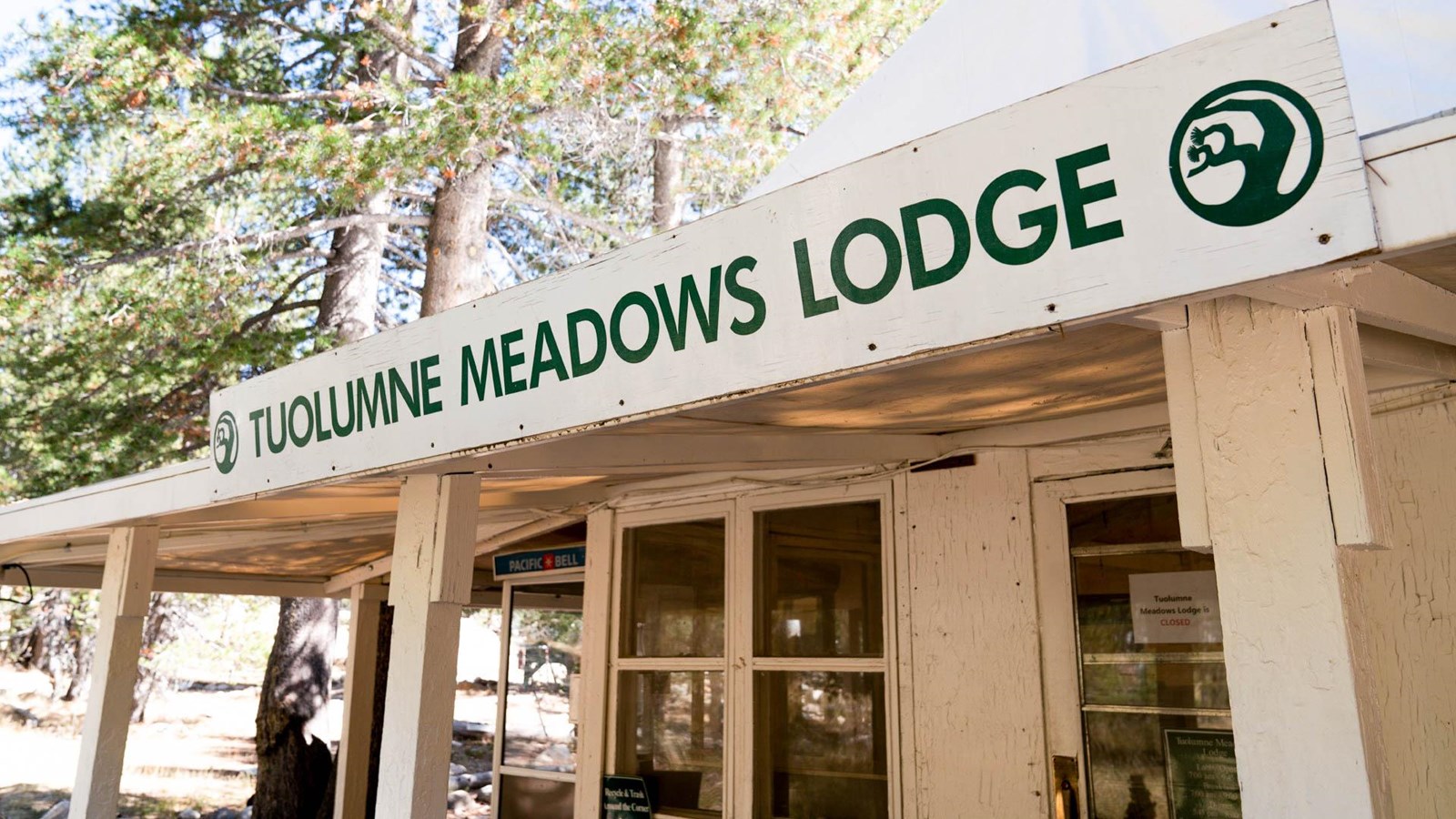 Animal-Safe Food Storage, Fire Pit, Food/Drink - Restaurant/Table Service, Recycling, Restroom, Trash/Litter Receptacles, Wheelchair Accessible
The Tuolumne Meadows Lodge is closed for 2022.
Situated next to the Tuolumne River, this is the perfect place to settle in after hiking in Yosemite-or before embarking on an extended backpacking trip.
Tuolumne Meadows Lodge features 69 canvas-tent cabins, each accommodating up to 4 guests. In keeping with the spirit of camping, there's no electricity, televisions, or phones. Showers (for guests only) and restrooms can be found conveniently in the center of the camp.
Meals at Tuolumne Meadows are served in the riverside dining tent, with a plentiful breakfast spread and dinner that's sure to fill even the hungriest hiker. Box lunches are available, and can be ordered for the next day. Dinner reservations are required, and can be made by calling 209/372-8413 before you arrive. See latest Yosemite Guide for current hours.
See website for more information about the cabins, to check availability, to book a room, and to get an idea of what to bring, and what to do in the Tuolumne Meadows area.
Things to Do
Ranger-led campfire programs and guided hikes are offered throughout the summer in the Tuolumne Meadows area. See the latest issue of the Yosemite Guide for a programs schedule and for dining hours.
Transportation
There is a Tuolumne Meadows Hikers Bus with service between Tuolumne Meadows and Yosemite Valley. See website for more information.
YARTS also services the Tuolumne Meadows area on its Hwy 120/395 bus route that connects Yosemite Valley with Tuolumne Meadows and Mammoth Lakes. See website for more information.
Hours
The Tuolumne Meadows Lodge is open approximately early July to mid-September.
The front desk is generally staffed from 7am to 9pm, daily.
Check-in: 4 pm
Check-out: 11 am
Getting Here
Located along Tioga Road, approximately 55 miles from Yosemite Valley.
Rules & Regulations
Smoking is strictly prohibited at all accommodations and buildings in Yosemite.
There are no pets allowed on property.
Bear-proof storage lockers must be used to store all scented items. This includes all food, drinks, coolers, toiletries, and trash.
To help keep wildlife wild, cooking isn't permitted inside or outside your tent cabin.
Hazards & Warnings
You may store food inside your car (out of sight, with windows completely closed) only during daylight hours. Empty your car of all food, drinks, coolers, toiletries, and trash after dark. Even an empty candy bar wrapper is enough temptation to entice a bear to break into your car. Vehicles containing food after dark may be impounded and/or cited.
Accessibility
All lodging facilities in the park meet accessibility requirements. Designated accessible parking spaces are available.
Last updated: August 8, 2022