Place
Tuolumne Meadows Grill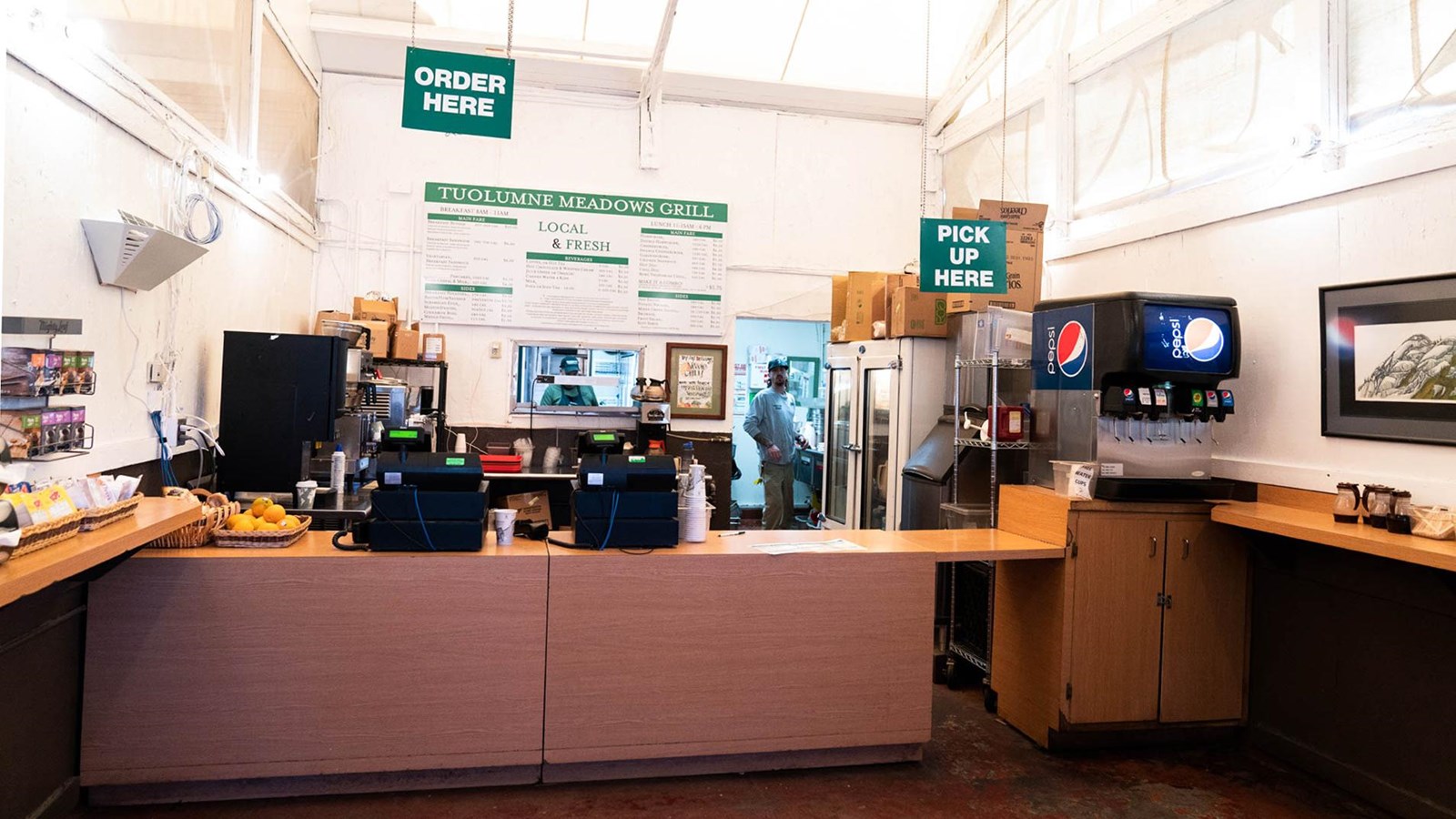 Food/Drink - Cafeteria, Food/Drink - Restaurant/Table Service, Recycling, Telephone, Trash/Litter Receptacles
The Tuolumne Meadows Grill is closed for 2022.
After a day of hiking the miles of trails near Tuolumne Meadows, hungry adventurers enjoy hot meals at the Tuolumne Meadows Grill.
Breakfast and lunch items are served with vegetarian options. Hamburgers, hot dogs, fries, chili and more, are offered daily.
Hours
Mid-June through late September (dates vary depending on the opening of the Tioga Road)
See website for hours
Getting Here
Located along Tioga Road, approximately a half mile east of the Tuolumne Meadows Visitor Center.
Rules & Regulations
Human food is not healthy for wild animals, and it is illegal to feed any animal in the park.
Accessibility
This facility is accessible. Designated parking spaces are available nearby.
Last updated: August 8, 2022