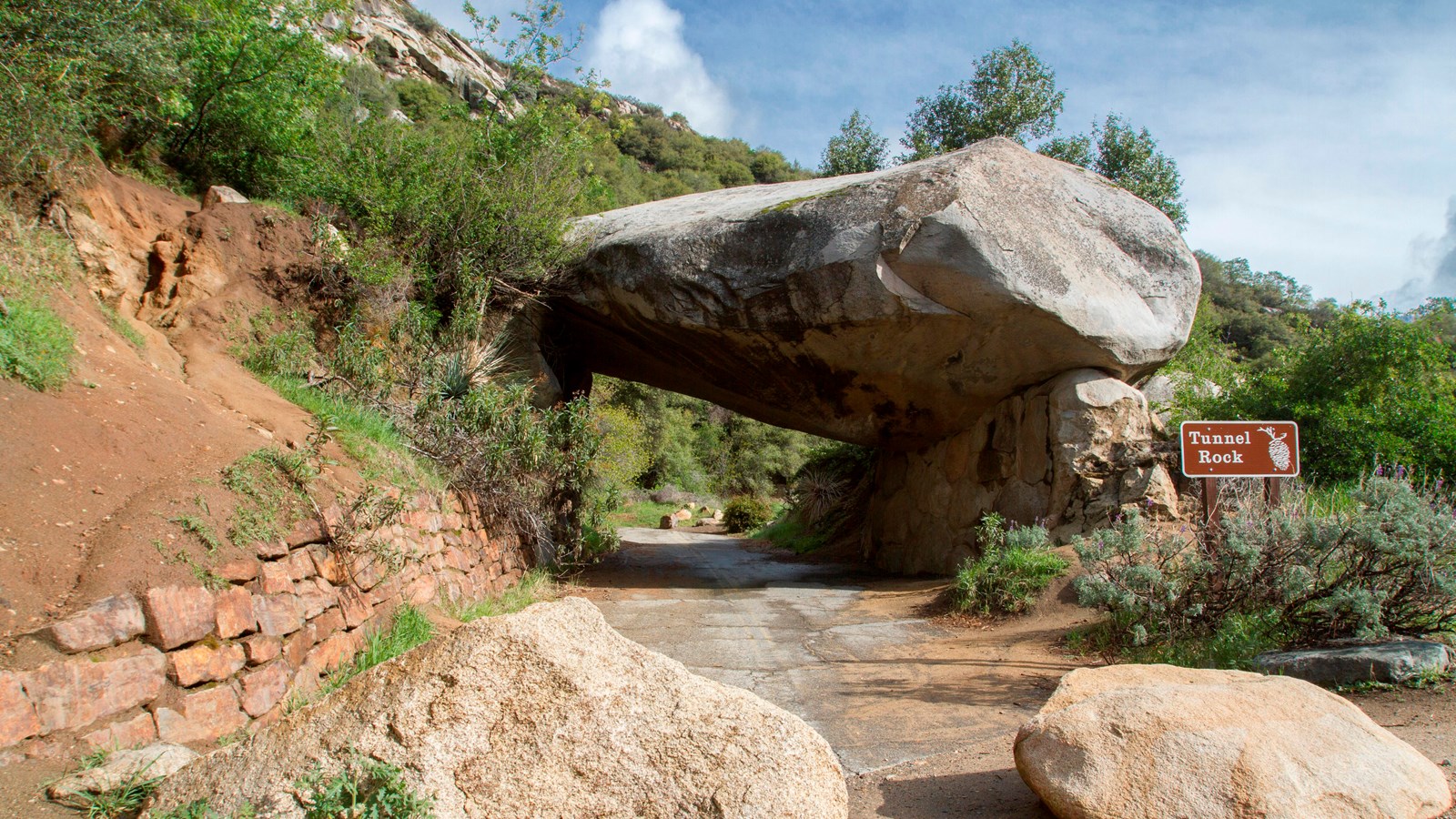 Location:
Generals Highway, foothills of Sequoia National Park
Audio Description, Parking - Auto, Scenic View/Photo Spot
This granite boulder created a tunnel over the Generals Highway until the road was rerouted. If you want to take a closer look, accessible parking and a paved path provide easy access to the old roadway beneath Tunnel Rock.
The KNP Complex Fire: A Variety of Fire Effects 
Both above Tunnel Rock and across the river, you can see a mixture of how the 2021 KNP Complex Fire affected the vegetation. Notice a mosaic of live trees and shrubs, patches of fire-killed vegetation, and other areas where only bare, blackened ground remains. As time passes new plants will sprout in most of these bare areas. 
These different burn  patterns resulted from a variety of fire behavior (or how the fire burned). In places, light upcanyon winds may have pushed the fire cross-slope or it may have backed down the hillside at lower intensity. Further upcanyon, areas with no vegetation and exposed rock are places where flammable shrubs burned at higher intensity. Look on the slope below the pullout for a buckeye tree re-sprouting from its base and other plant re-growth.  
Poison Oak
Beware the three-leaved plant that grows here! Touching it can cause an intensely itchy rash. Even in winter when twigs are bare, oils from this plant can transfer from the plant to hands, clothing, and anything that touches it.
Last updated: May 23, 2022