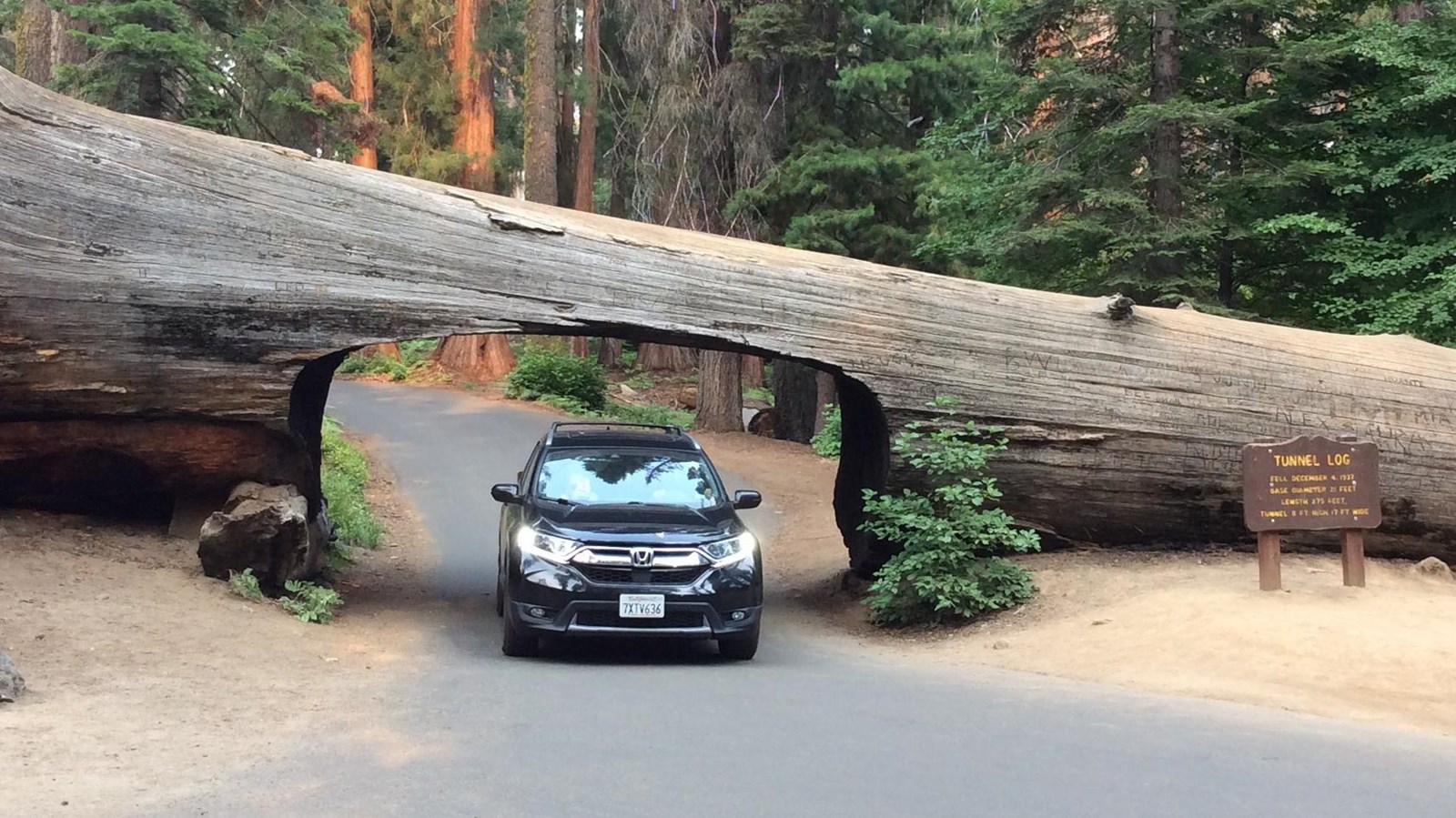 Location:
Moro Rock / Crescent Meadow Road
Audio Description, Bus/Shuttle Stop, Information, Information Kiosk/Bulletin Board, Parking - Auto, Scenic View/Photo Spot, Trash/Litter Receptacles
This giant sequoia fell across the road in 1937. Rather than remove it, Civilian Conservation Corps workers (the CCC) tunneled through it, creating the only "tree-you-can-drive-through" in these parks. The famous standing tunnel tree in Yosemite collapsed in 1969. Check out the wayside exhibit here for more details.
Winter Access
To access this area in winter, you will need to hike, snowshoe, or ski into the area.
Last updated: September 16, 2023