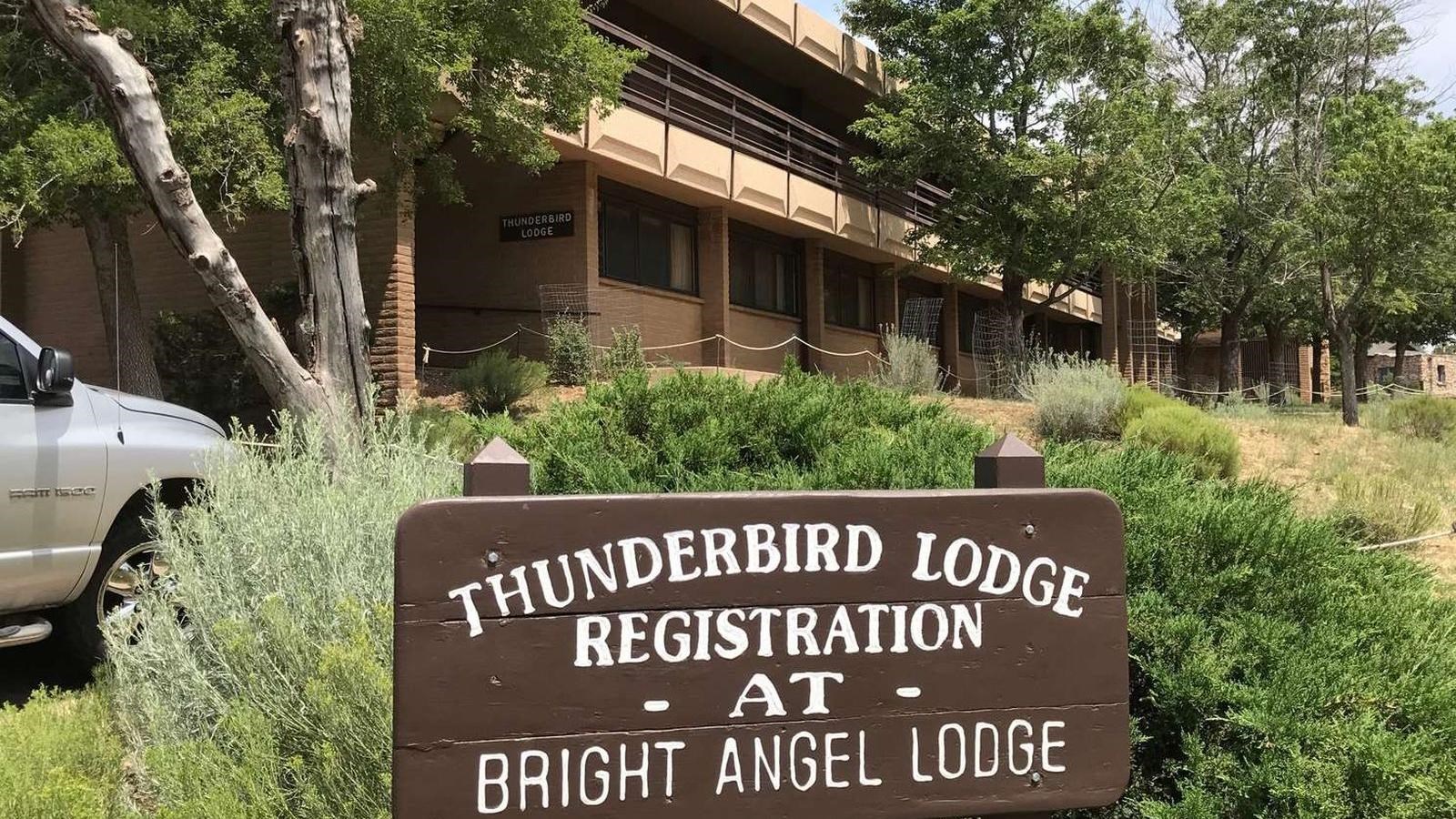 Thunderbird Lodge has a contemporary feel, blended with natural touches. Family-focused, many of the rooms here offer canyon views while others overlook Historic Village streets. Next door to Kachina, Thunderbird Lodge is also within close proximity to many sites of interest.
Accommodations
Situated directly on the canyon rim, many of the rooms at Thunderbird Lodge have partial canyon views available, called canyon-side rooms. The rooms have either one king bed or two queen beds. Guest room amenities include full bath, in-room Keurig coffee maker, refrigerator, flat screen television with satellite TV, telephone, hairdryer and safe.

Thunderbird Lodge offers accessible rooms. To see available ADA-compliant rooms check the "ADA/Accessible Rooms" box in the online reservations application or call Central Reservations (7a-7p MT) at (888) 297-2757.
Lodging and Contact Info
For day-of check-in and availability information at Kachina Lodge, check with staff at the El Tovar Hotel lobby desk.

For day-of check-in and availability information at Thunderbird Lodge, check in with staff at the Bright Angel Lodge lobby desk.

Call 928-638-2631 to speak to a representative for Xanterra Lodging.

For advance reservations, which are recommended for all holidays and throughout the summer, visit www.grandcanyonlodges.com or call toll-free within the US 888-297-2757. For those outside the US call 303-297-2757.
Architecture and History
Architecturally efficient and rectilinear, both the Kachina and Thunderbird lodges were built as part of a 10-year National Park Service program known as Mission 66. Initiated in 1956, the program intended to diminish the impact of visitor accommodations on sensitive areas near park attractions.

The coloring of the facades of the two-story concrete structures match the immediate canyon rim below, minimizing visibility while the stair-stepped design mimics the patterns seen in the canyon walls itself.

Ideally located, these lodges are situated right along the rim of Grand Canyon, just west of El Tovar Hotel.
Last updated: March 24, 2022