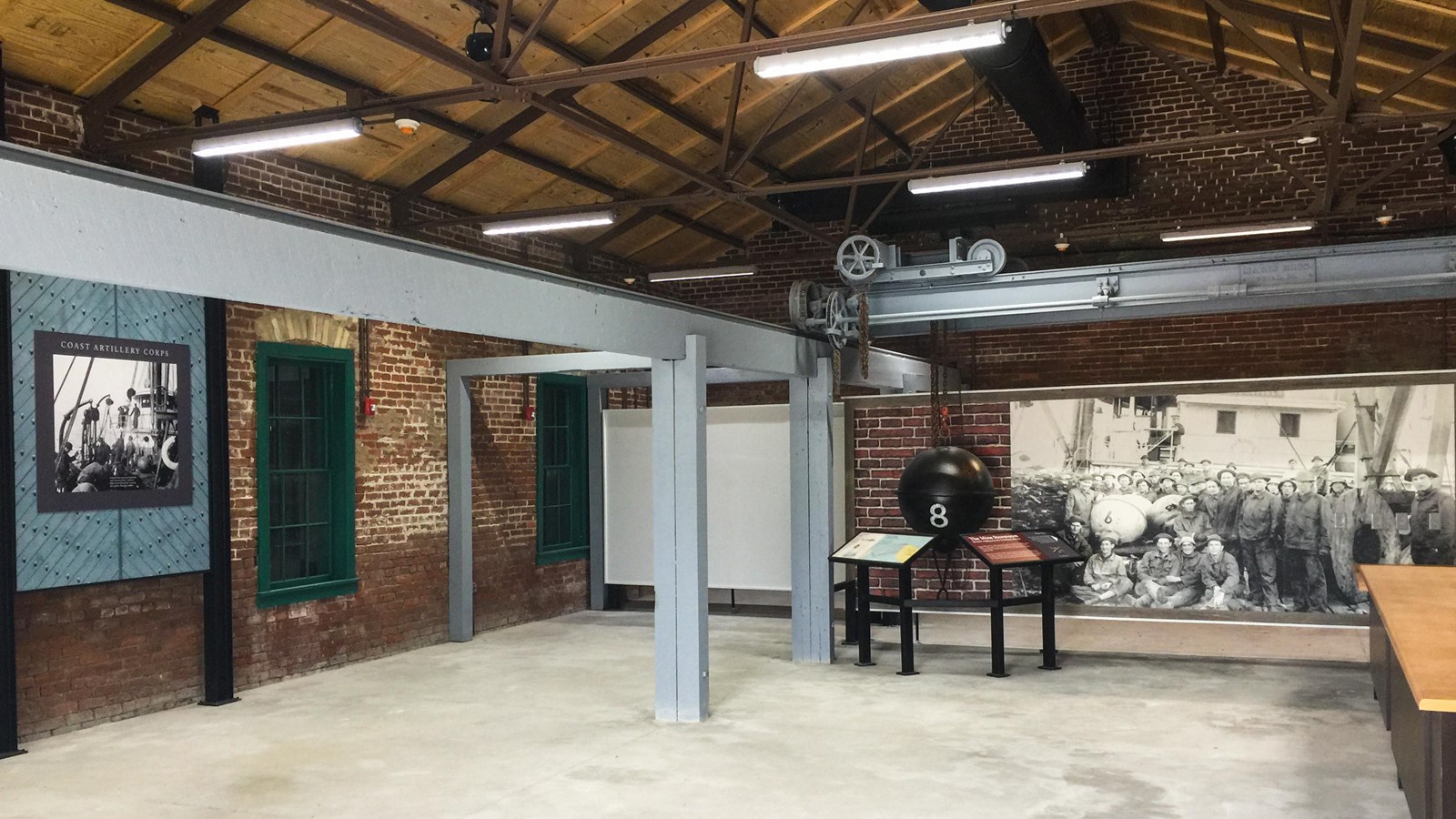 Location:
Fort Pickens, Florida
Audio Description, Benches/Seating, Braille, Ferry - Passenger, Historical/Interpretive Information/Exhibits, Information, Public Transit, Recycling, Scenic View/Photo Spot, Tactile Exhibit, Ticket Sales, Trash/Litter Receptacles, Water - Bottle-Filling Station
In the Mine Storeroom, visitors can learn about the historic use of the building by the U.S. Army. It was originally built in 1898 to hide the mine defense system. After an explosion at Fort Pickens in 1899, the structure was rebuilt on the existing foundation.  The Army eliminated Pensacola's mine defense system in 1926. Afterward, the responsibility for the harbor's mine system fell to the U.S. Navy. The Army repurposed each structure for other purposes and continued using them through World War II.

Today the storeroom is operated by the park's tour boat concessioner, Pensacola Bay Cruises, and is open when the tour boats are running. Visitors can purchase tour boat tickets, food, and beverages inside. Outside the building there are additional exhibits, a water filling station, a shade shelter, and restroom facilities. In between the buildings, a wide sidewalk leads to the pier where the ferry docks.
Last updated: March 3, 2022