Place
Stonewall Jackson Monument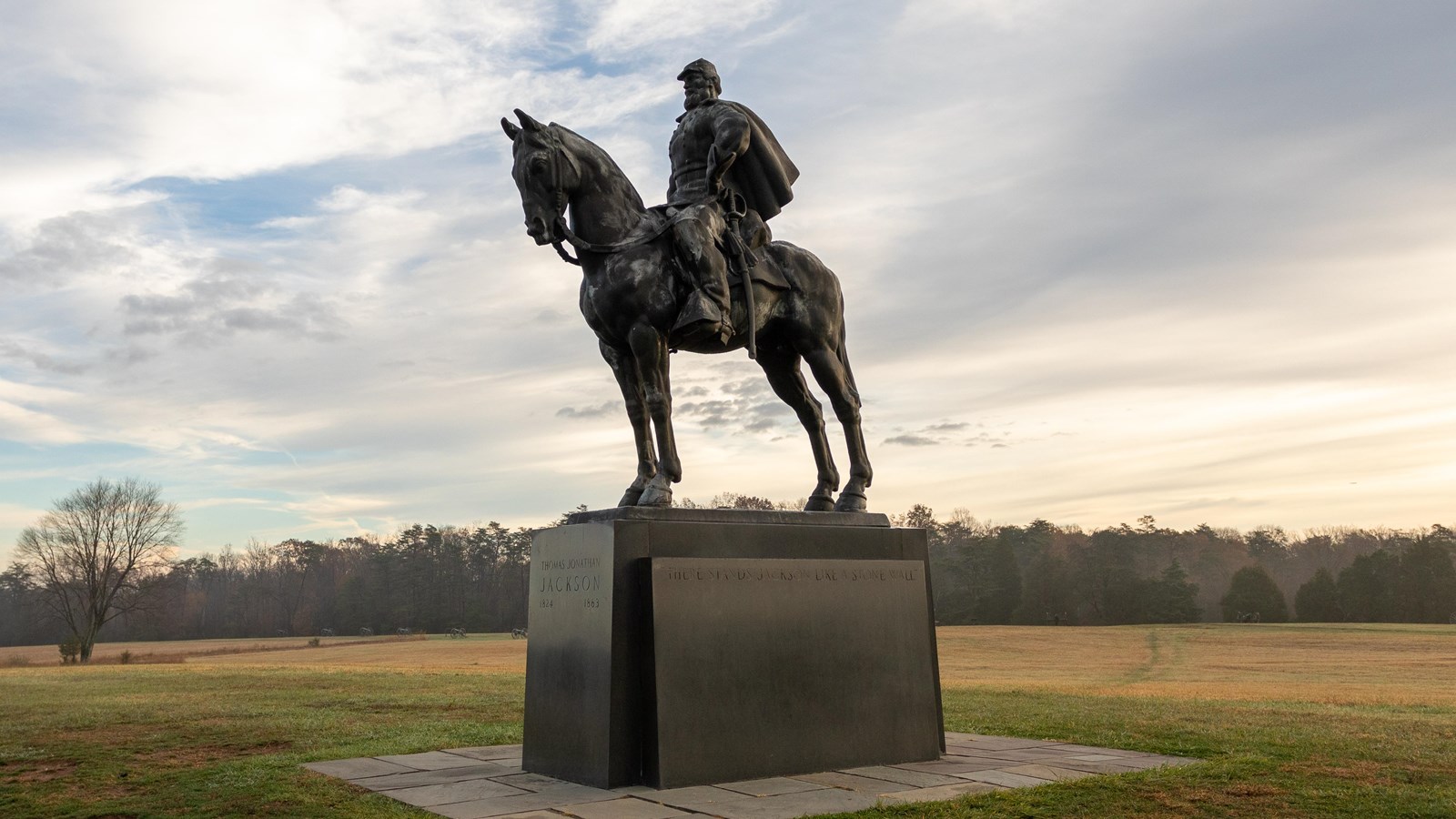 Location:
Manassas, Virginia
Significance:
Civil War Monument
Designation:
National Battlefield Park
Historical/Interpretive Information/Exhibits
The large bronze equestrian statue of Brigadier General Thomas Jonathon Jackson commemorates his role in the Confederate victory at First Manassas (Bull Run) on July 21, 1861. It was here on the plateau of Henry Hill where Jackson received his famous sobriquet "Stonewall" as his brigade of Virginians made a determined stand against the Union advance which proved critical to the Confederate victory later in the day.  

The idea for the monument came out of preparations for the 75th anniversary of the battle in 1936, and the General Assembly of Virginia appropriated $25,000 in two equal installments for the purpose of erecting a monument to Jackson. The Virginia Museum of Fine Arts was commissioned to conduct a national sculpture competition for the design of the statue. The Jackson monument was unveiled and dedicated on August 31, 1940.  
Last updated: February 1, 2023