Place
Roaring River Falls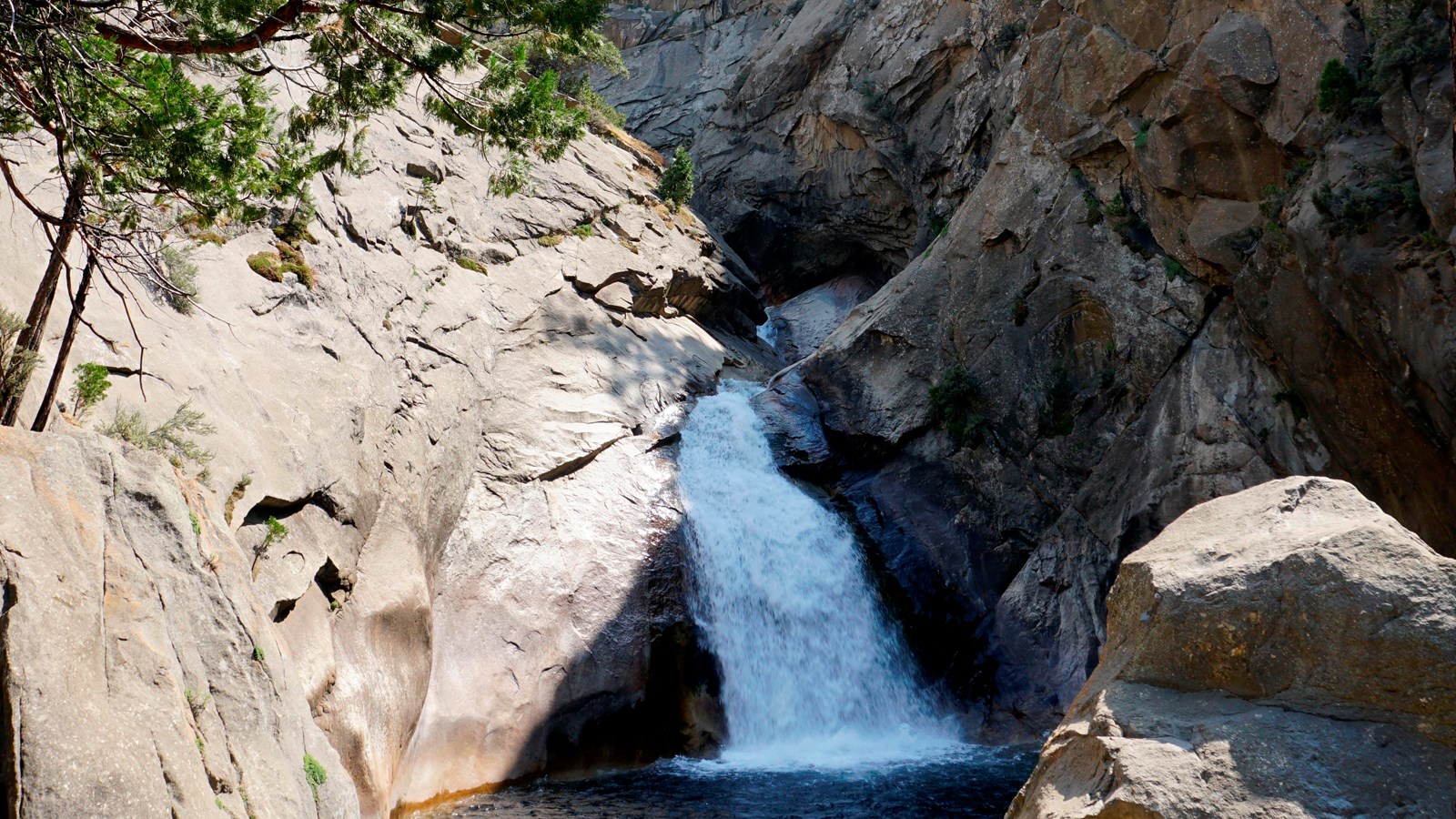 Location:
Kings Canyon, Kings Canyon National Park
Scenic View/Photo Spot, Wheelchair Accessible
Access to this area via Highway 180 closes for the winter in mid-November. Access typically reopens the fourth Friday in April; reopening is conducted by CalTrans. 

Roaring River flows from Deadman and Cloud canyons deep in the parks' wilderness, then crashes down a narrow chute into a pool. The power and sound of the waterfall changes through the year, and is at its biggest and loudest in late spring and early summer.

From here, you can also take a relaxing walk along the River Trail to Zumwalt Meadow. This walk is 3.9 miles round-trip in a lollipop shape at an easy, paved incline. The trail starts at the misty waterfall, then travels over creeks and through meadows and shady forests. Follow this short, shaded path to a powerful 40-foot waterfall. Look for the junction with the River Trail just a few feet away toward the parking area.
Safety
Don't be fooled if the pool appears calm and safe for swimming. The rocks are slippery and the currents below the surface of the water can easily drag you under. Drowning in rivers like this one is the most common cause of death in Sequoia and Kings Canyon National Parks.
Last updated: December 6, 2021