Place
Road's End Trailhead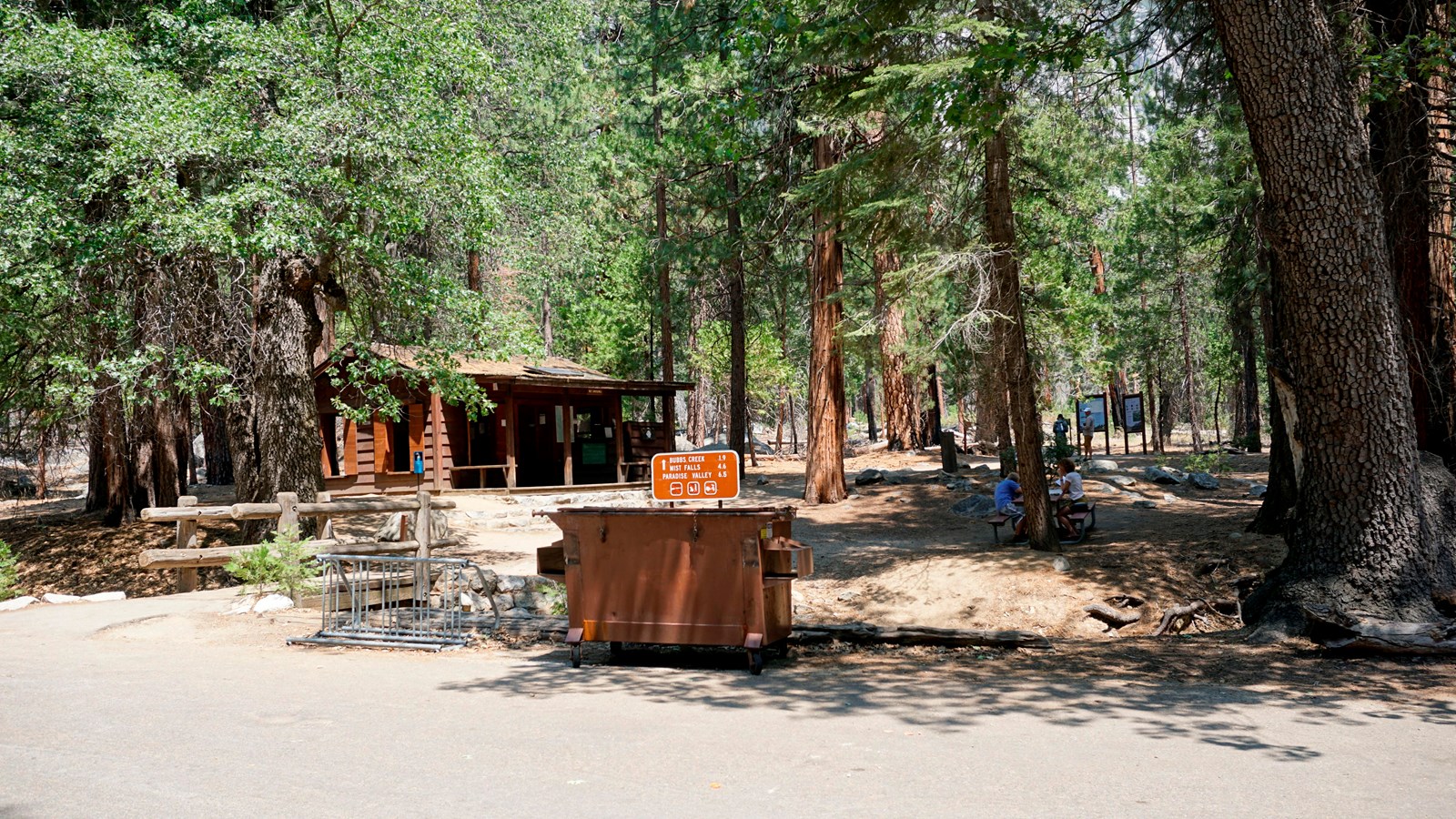 Animal-Safe Food Storage, Audio Description, Beach/Water Access, Bicycle - Rack, Parking - Auto, Permits Issued, Picnic Table, Recycling, Trailhead, Trash/Litter Receptacles, Water - Bottle-Filling Station
Highway 180 closes for the winter in mid-November. Access to this area typically reopens the fourth Friday in April; reopening is conducted by CalTrans. 

This trailhead orientation panel shows a map and images of the Road's End Trail area.

Road's End is the start of some great hiking adventures. Looking for relatively easy, flat hiking? Try the Zumwalt Meadows Loop, or make a longer day hike to Roaring River Falls. If you want to gain elevation, hike one of the trails that lead to Bubbs Creek, Mist Falls, Paradise Valley, and Copper Creek. These tougher hikes climb out of the valley floor quickly, but offer spectacular views of the canyon and rivers. As you climb into the high country, you will pass through a number of different ecosystems and life zones on the way to subalpine forests. Be sure to stay hydrated as the canyon is hot and dry in summer.

Kings Canyon is also a very active bear area. Be sure to stow anything with a scent in the food storage lockers. Bears have a keen sense of smell and can cause significant damage to your vehicle.
Last updated: December 6, 2021