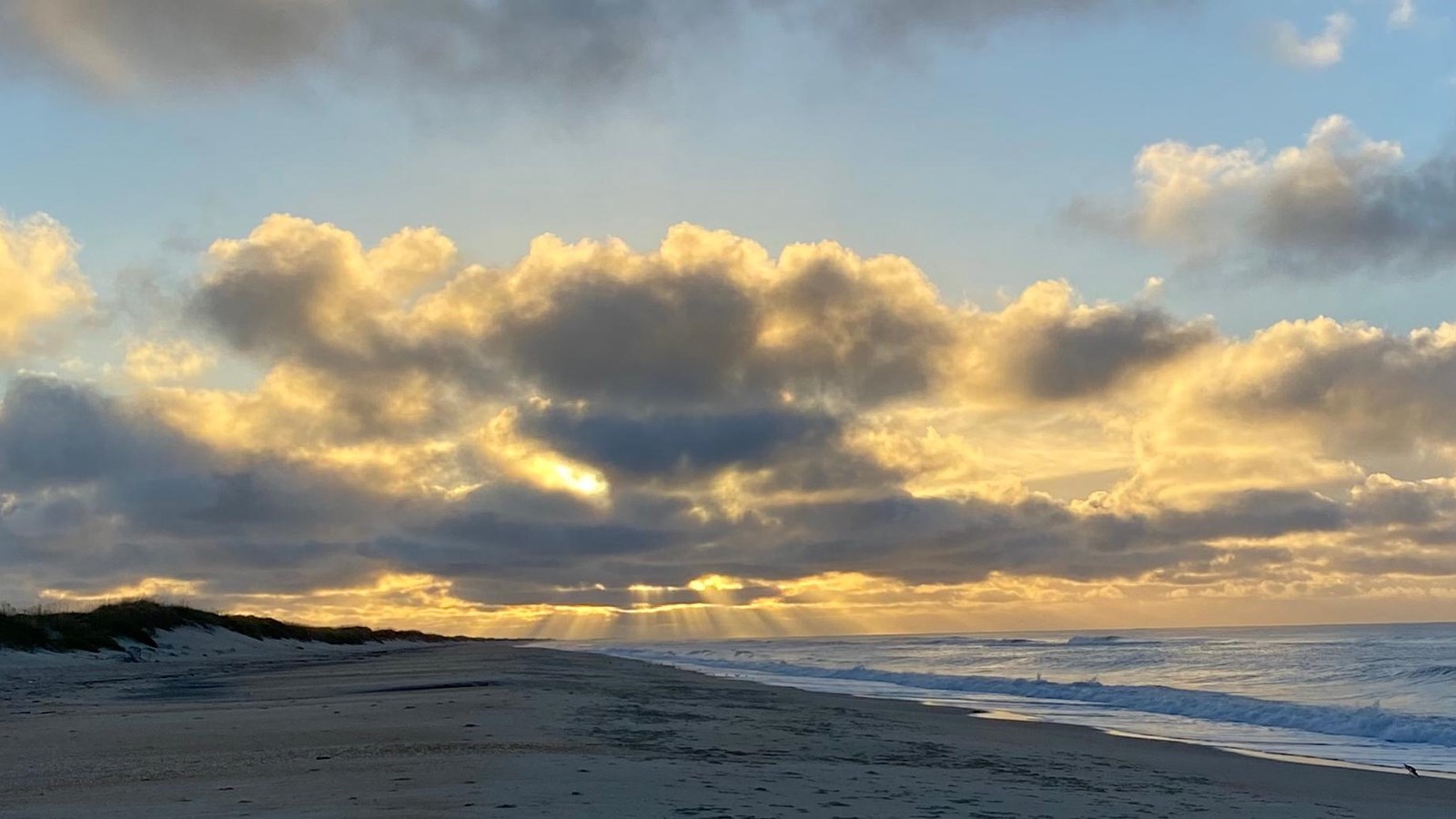 Beach/Water Access, Cellular Signal, Historical/Interpretive Information/Exhibits, Parking - Auto, Parking - Bus/RV, Picnic Table, Restroom, Scenic View/Photo Spot, Trash/Litter Receptacles
Right across from the Ocracoke Pony Pens, is a great secluded beach that provides great views and tranquil scenery.  For those wishing to enjoy the beach at this location park across from the Ocracoke Pony Pens and use the pedestrian boardwalk. The boardwalk leads up and over the dunes to the beach. Near the parking lot are portable restroom facilities, as well as picnic tables on either side of the lot.
Know Before You Go
The seashore is an enjoyable place for swimming, but rough surf and rip currents can turn a fun visit into a frightening one. Tides, waves, and winds constantly barrage these barrier islands. Even at the shore's edge, crashing waves can pick you up and throw you to the sandy bottom causing injuries.
Last updated: February 10, 2021