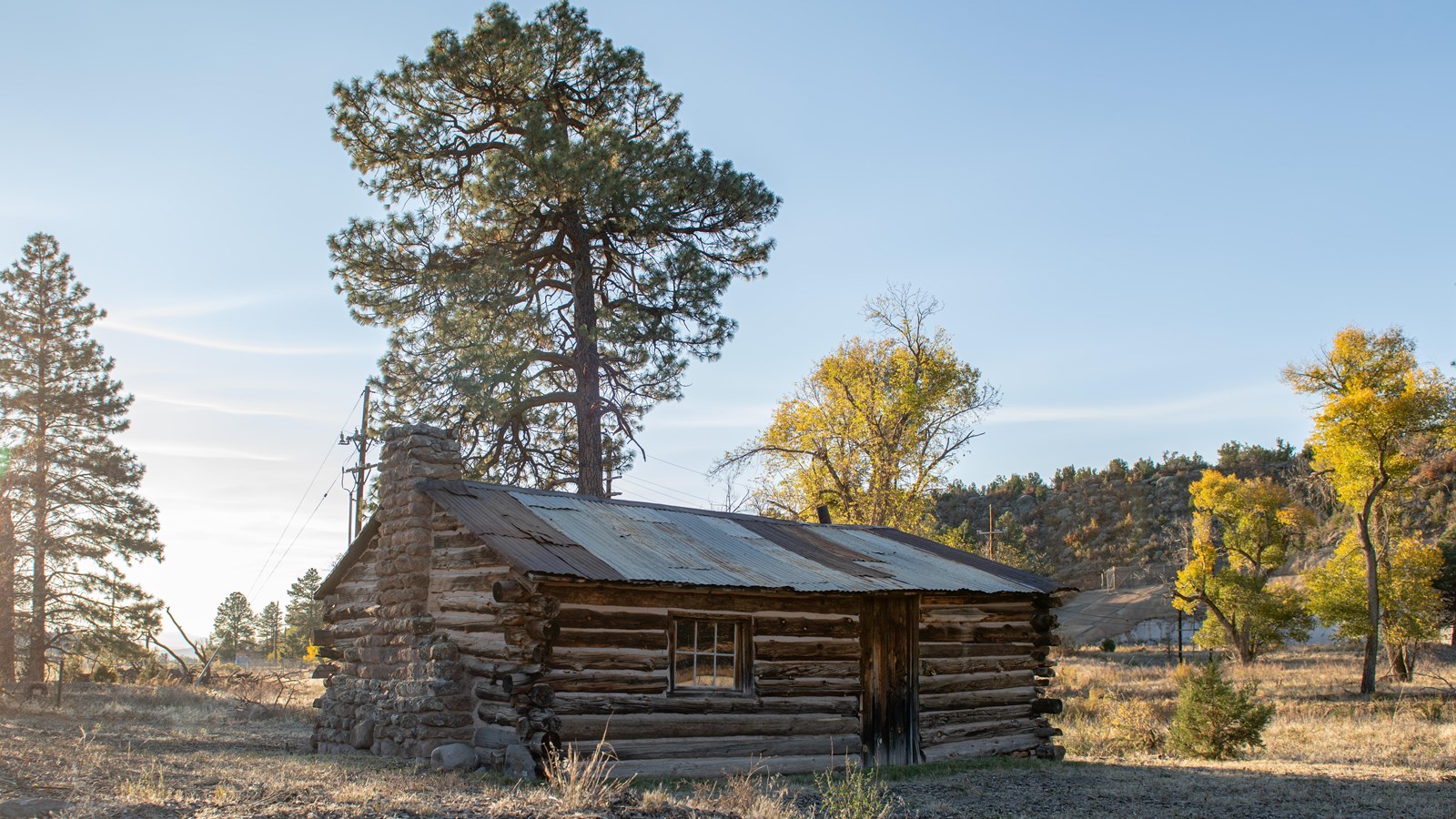 This site is on Los Alamos National Laboratory property. You can only access it through guided tours offered on specific dates. Find out more about tour reservations and schedules on the Bradbury Museum website. 

From the outside, Pond Cabin looks like any typical Southwestern ranch building. Its rustic appearance belies the role it played in groundbreaking plutonium research.

Before Ashley Pond established the Los Alamos Ranch School, he started the Pajarito Club, a commercial ranch that failed after a few years. One building, now known as Pond Cabin, remains today as the only standing log structure on lab property from the Homestead period.

During the Manhattan Project, Emilio Segrè used the cabin as an office for his plutonium research team. When Dr. J. Robert Oppenheimer asked Segrè to join Project Y in late 1942, the Italian headed the laboratory's Radioactivity Group under Robert Bacher. In fall of 1943, Segrè moved into a new workshop, off the mesa and away from the main lab where his instruments would be better protected from radiation. Segrè described that workshop, the Pond Cabin, this way:

At this time I acquired a small laboratory for measuring spontaneous fission, the like of which I have never seen before or since. It was a log cabin that had been occupied by a ranger and it was located in a secluded valley a few miles from Los Alamos. It could be reached only by a jeep trail that passed through fields of purple and yellow asters and a canyon whose walls were marked with Indian carvings. On this trail we once found a large rattlesnake. The cabin-laboratory, in a grove shaded by huge broadleaf trees, occupied one of the most picturesque settings one could dream of.   
Continue Your Journey 
On the US Department of Energy tour to Technical Area 18, you go inside the Slotin Building, which bears the name of physicist Louis Slotin who was fatally exposed to radiation in that building. Additionally, you may see Cavates, dwellings carved into tuff cliffs by Ancestral Pueblo people. You walk near Battleship Bunker - Creutz Test and Battleship Bunker - Magnetic Method sites where scientists conducted early implosion tests prior to the  Trinity Test. 
Can't get on a Department of Energy tour? Learn more about the history of the Manhattan Project by visiting the Bradbury Science Museum! The museum's interactive exhibits share stories from the project and provide a glimpse of other "behind the fence" historical sites. 
Last updated: March 8, 2022