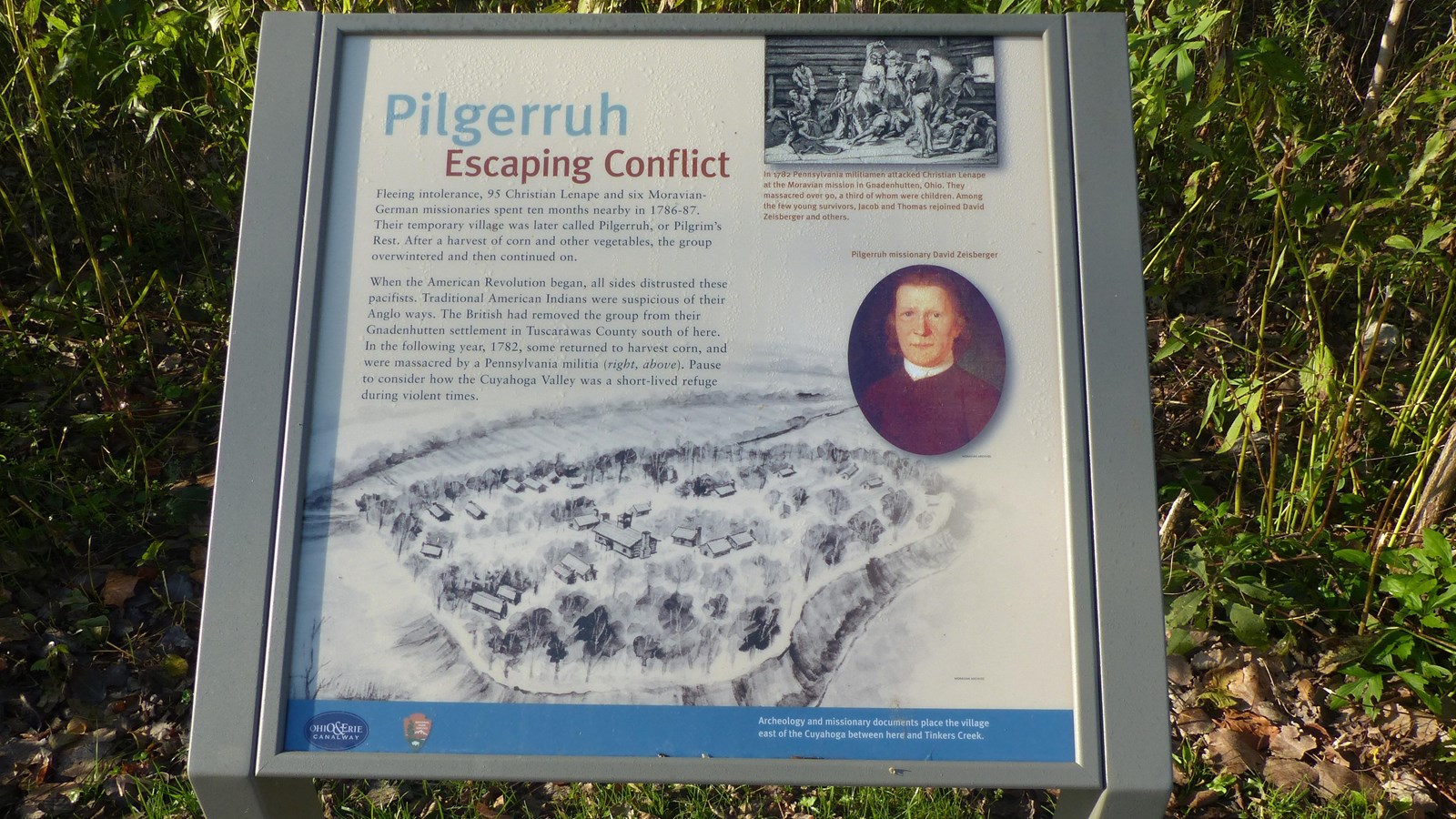 Location:
Park at Canal Exploration Center, 7104 Canal Road, Valley View, Ohio 44125 and hike north on the Towpath Trail
Significance:
From 1786-87, 95 Christian Lenape and six Moravian missionaries set up a temporary village near Tinkers Creek. These pacifists were refugees displaced during the violence of the American Revolution.
Designation:
Ohio & Erie Canal District, Ohio and Erie Canalway National Heritage Area, Ohio to Erie Trail, Industrial Heartland Trail Network
Audio Description, Historical/Interpretive Information/Exhibits, Wheelchair Accessible
Shortly after the American Revolution, 95 Christian Lenape and six Moravian-German missionaries built a temporary village near the mouth of Tinkers Creek. Despite a good description from a diary, the exact location of Pilgerruh, or Pilgrim's Rest, is unknown. The group was hungry and terrified, displaced during the years following the Gnaddenhutten massacre. As pacifists, they were distrusted by the British, the Americans, and other Native American groups. They took refuge in Cuyahoga Valley for ten months in 1786-1787, overwintering and raising crops before moving on.

The community found a permanent home along the Thames River in southern Ontario in 1792. Their descendants are among the Delaware Nation of Moraviantown.
Last updated: December 13, 2021