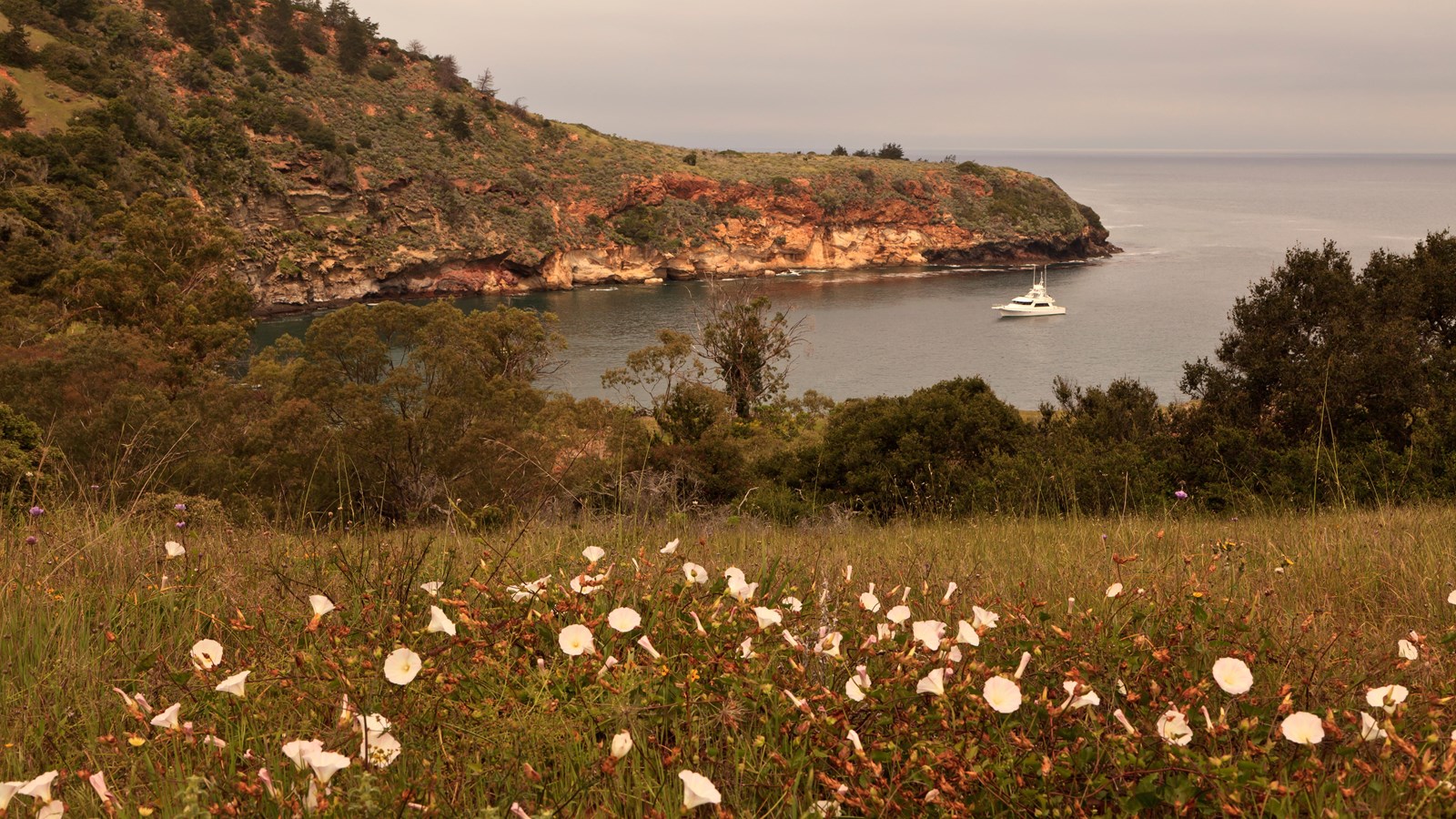 The trail to this location may only be traveled by Island Packers (boat concessioner) passengers that are accompanied by Island Packers staff. Access to The Nature Conservancy coastal property, including this trail, is also permitted to private boaters who have a valid landing permit.

This harbor is the most popular anchorage on the island due to its' scenic beauty and protection from the weather.

From 1910 to 1937, the Santa Cruz Island Company leased Pelican Bay to Ira Eaton. Eaton's brochure "Pelican Bay Camp" advertised the sportsman's paradise for wild boar hunting and sword fishing three hours from Santa Barbara for the nominal fee of $10. In addition, the American plan included "excellent meals and comfortable cabins" for an additional $5 a day with three days advance reservations required.
Last updated: April 4, 2021