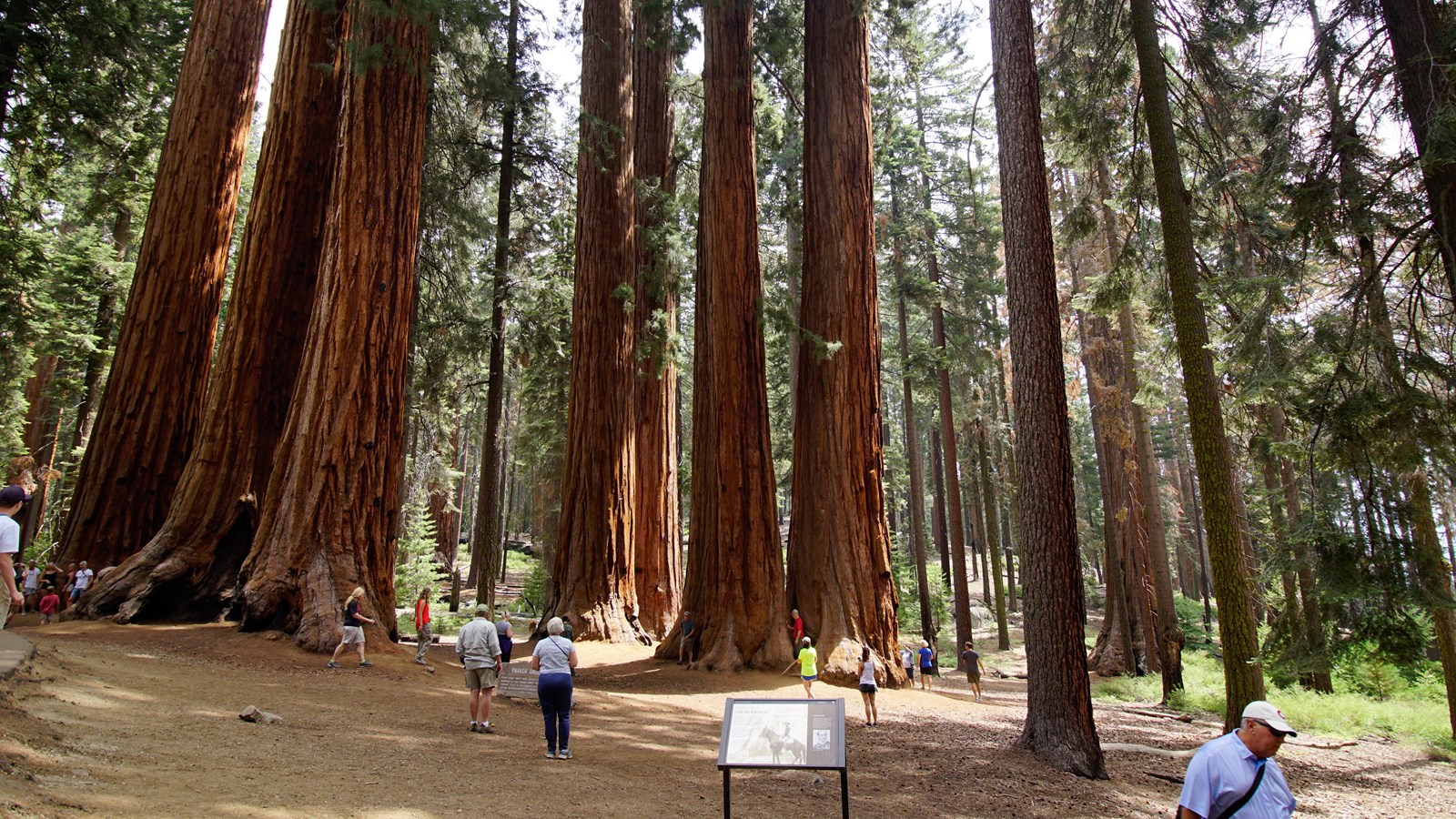 Location:
Crescent Meadow Road, Sequoia National Park
Audio Description, Historical/Interpretive Information/Exhibits, Wheelchair Accessible
These giant sequoias were named for the eight members of the family of Captain James Parker. Captain Parker served in Troop B, 4th Cavalry , U. S. Army and was the Acting Superintendent of Sequoia National Park from 1893-1894. Read more about the U.S. Calvary in Sequoia at the wayside exhibit. You can stand nestled among three closely-clustered trees in the group and observe their fire scars and sheer size. Look upwards into the tree canopy above to catch a unique view from the forest floor.

Please help us save these monarchs-do not carve in or deface these trees.
Winter Access
To access this area in winter, you will need to hike, snowshoe, or ski into the area.
Last updated: December 7, 2021