Place
Naval Live Oaks Picnic Area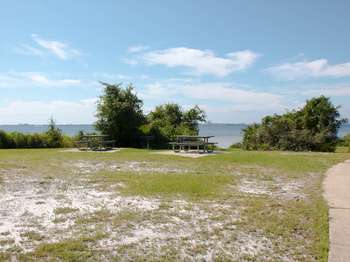 Location:
Gulf Breeze, Florida
Beach/Water Access, Grill, Parking - Auto, Picnic Table, Scenic View/Photo Spot
The picnic area is located in the Naval Live Oaks Area, offers a great view of the Santa Rosa Sound. This uncovered eating area includes picnic tables and charcoal grills. There are restrooms and drinking water nearby. The picnic tables and grills are on a first come, first served basis.

Not far from here are trails that lead to the shore, a great place to launch a kayak, fish, or look for wildlife.  

Important: Pets are not permitted under the pavilion or in any facilities. Please dispose of grill materials and waste properly.  
Last updated: November 7, 2021