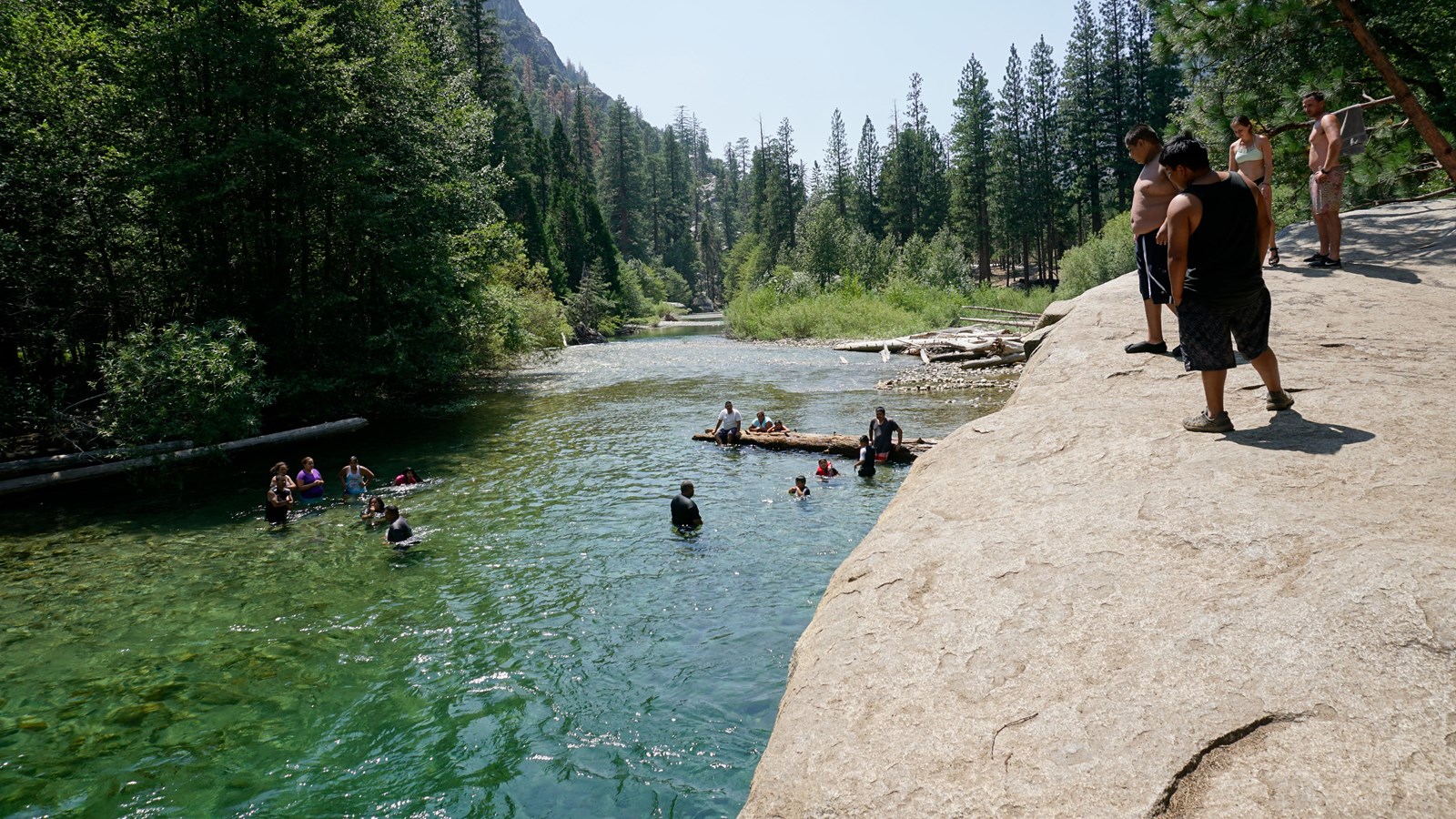 Location:
Cedar Grove, Kings Canyon National Park
Significance:
Natural Landmark
Audio Description, Beach/Water Access, Scenic View/Photo Spot
Over a hundred years ago, Scottish-American naturalist John Muir explored the Kings Canyon, calling it "a yet grander valley" and "a rival of the Yosemite." From this rock overlooking a relatively quiet bend of the Kings River, he would address anyone who would listen. He shared his love of the wild and his theories on how these canyons formed (carved by large rivers of ice called glaciers, which later proved to be correct). These talks and the articles he wrote celebrating the area helped lead to its becoming a national park. Be sure to watch the movie at Kings Canyon Visitor Center, Gem of the Sierra, for a taste of the history of this rock.

In late summer, the pool below the rock may be swimmable, but be careful: the river can be treacherous. Cold water and swift currents lie beneath a placid surface in some areas.
Last updated: February 5, 2021