Place
Loft Mountain Wayside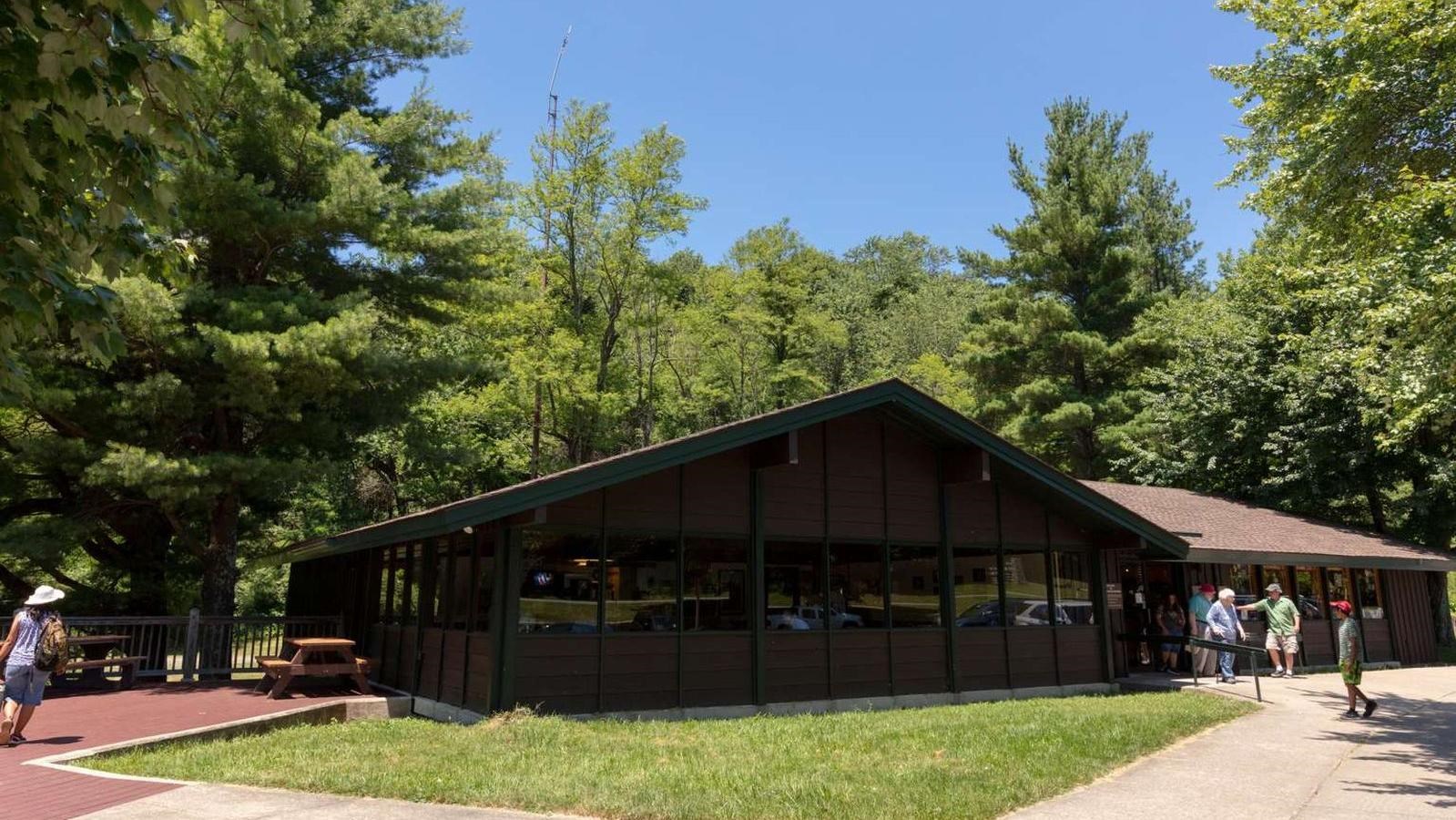 Location:
Skyline Drive (mile 79.5)
Baby Changing Station, Food/Drink - Restaurant/Table Service, Gifts/Souvenirs/Books, Information, Parking - Auto, Picnic Table, Recycling, Restroom, Supplies - General, Telephone, Trash/Litter Receptacles, Water - Drinking/Potable, Wheelchair Accessible
Opens April 14, 2023. Food & beverage service available May 12 - October 29. Closes November 5, 2023. 

The Loft Mountain Wayside is a great stop for a quick meal and souvenirs. Loft Mountain Wayside usually closes around the beginning of November and reopens in April. There is an orientation shelter in front of the wayside, along with a backcountry registration board, a bike repair station, and picnic tables. For more information visit GoShenandoah.com/dining/food-groceries.
Last updated: April 12, 2023