Place
Lock 37 and Flood Gate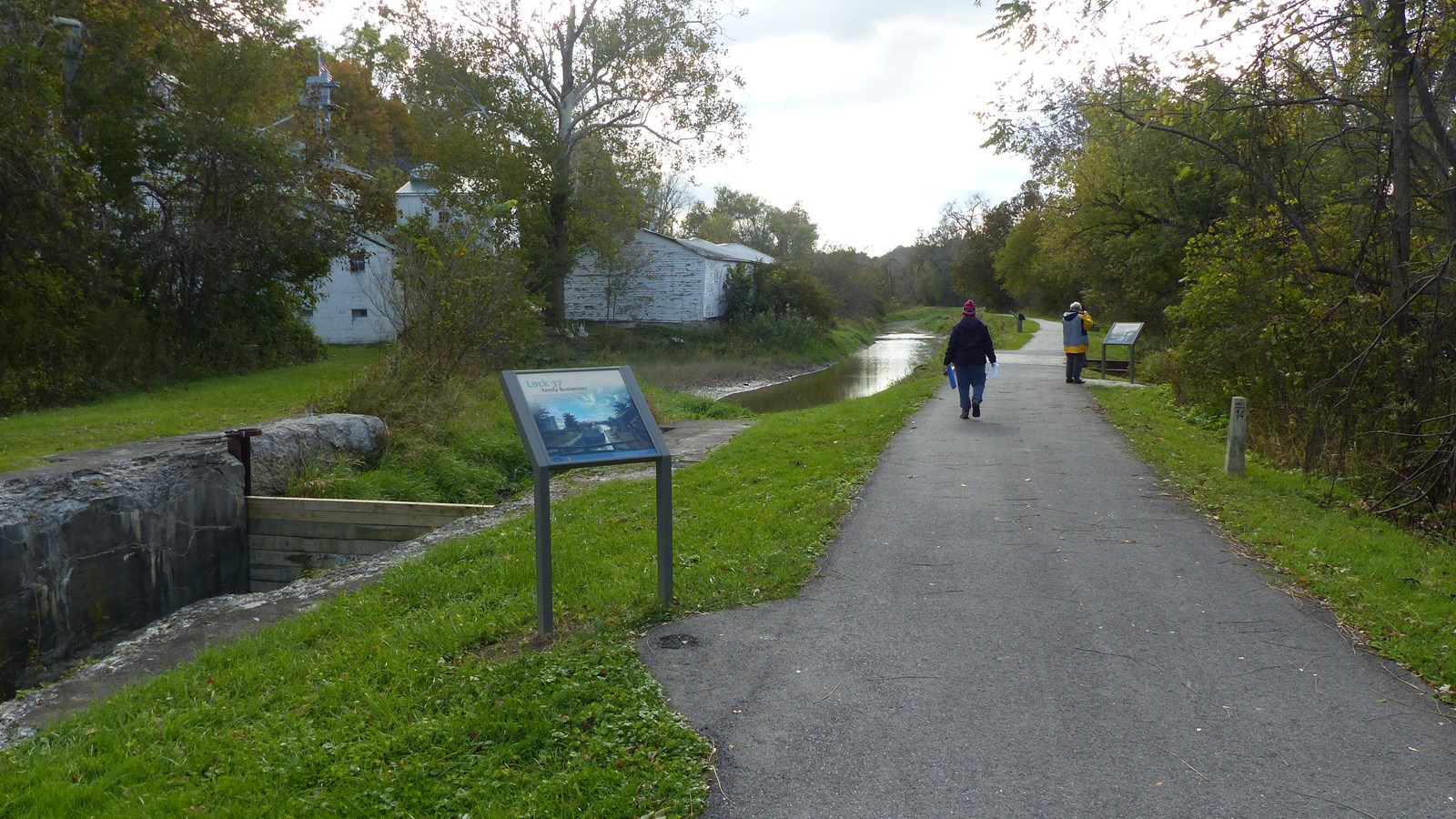 Location:
Park at the unmarked Fitzwater Parking Lot, Fitzwater Road west of Canal Road, Independence, Ohio 44125 and walk south on the Towpath Trail.
Significance:
Lock 37 stands beside the historic Wilson Feed Mill, one of the last mills still operating on the Ohio & Erie Canal. A nearby flood gate helps control the water level.
Designation:
Ohio & Erie Canal District, Ohio and Erie Canalway National Heritage Area, Ohio to Erie Trail, Industrial Heartland Trail Network, National Register of Historic Places
Audio Description, Historical/Interpretive Information/Exhibits, Wheelchair Accessible
Wherever a lock was built, boats had to stop to lock through. Businesses often sprang up at these spots, making use of the stopped traffic or the power of the falling water. Here at Lock 37, there was a tavern and a store. During the mid-1800s, the Alexanders built a mill across from this tavern. In time, that mill was sold to the Wilson family, who still own the business today. Regulating a constant four feet of water in the canal is a challenge. From the beginning, engineers struggled with too much or too little water. Near this busy lock is a flood gate that allows excess water to be released from the canal into the nearby Cuyahoga River. Even today this lock remains busy—being near the Towpath Trail, the Wilson Feed Mill, and the access road to the Fitzwater Trainyard. 
Last updated: April 13, 2021