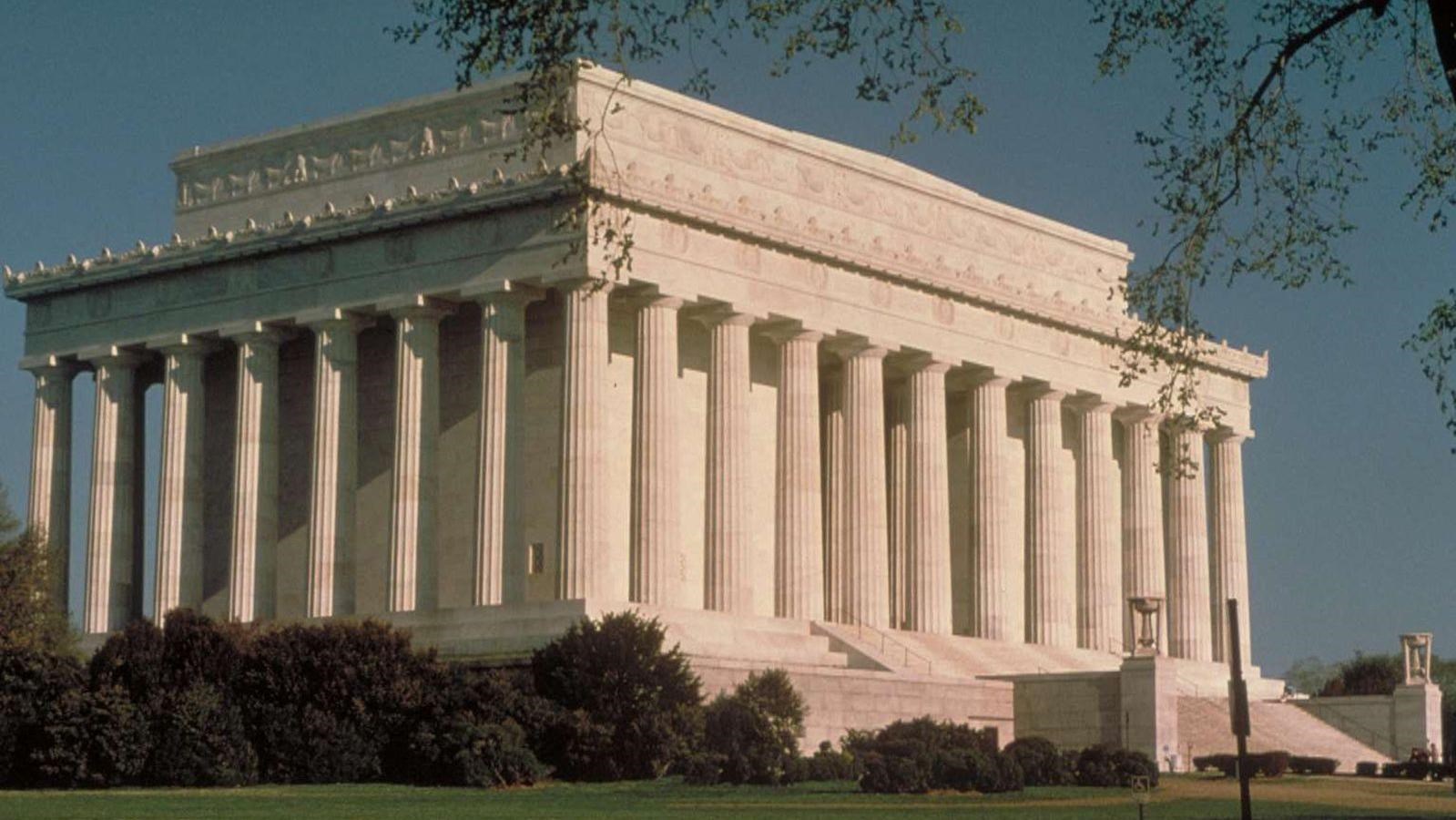 Significance:
Memorial to President Abraham Lincoln
Bicycle - Rental, Food/Drink - Cafeteria, Gifts/Souvenirs/Books, Historical/Interpretive Information/Exhibits, Restroom, Scenic View/Photo Spot, Wheelchair Accessible
The Lincoln Memorial honors the 16th president of the United States, Abraham Lincoln. Presiding through the Civil War, Lincoln not only saved the Union, preserving its government, boundaries, and ideals, he reinvigorated the nation's founding principle - that all men are created equal. The memorial opened in 1922, and is not only a national landmark, it is a source of contemplation and inspiration for millions of visitors each year. 

The memorial is built in the style of the Greek Parthenon, a rectangular structure with tall, white columns towering above those walking among them. The columns represent the states in the United States during Lincoln's presidency, and correspond to state names listed above. Symbolizing the strength of the union of the states, the motif of a bundle of rods appears throughout the building: below Lincoln's arms, in the mural above the Gettysburg Address, in the margins of the Second Inaugural Address, on the walls flanking the stairs, and in the columns of the building itself. The memorial makes little doubt of Lincoln's importance as the "Savior of the Union."

Until the late 1800s, the current land under the Lincoln Memorial did not exist; it was in the Potomac River. When the U.S. Army Corps of Engineers deepened the river, they deposited the dredged silt along the banks, expanding the land to its current configuration. Almost immediately, the memorial's backers proposed the reclaimed land as the site for a memorial to Lincoln, but this nearly mile-wide swath of dredged, stinking mud formed an unappealing aesthetic. Its attractiveness improved after landscaping and engineering transformed the land's appearance by the early 1900s.

The decision to place the memorial at its current location came in 1913, and construction started the following year. Henry Bacon designed the building, Daniel French sculpted the statue, and Jules Guerin painted the two murals. Working together, they created an iconic symbol of our nation and our ideals.
Last updated: May 30, 2023