Place
Lands End Point and the Labyrinth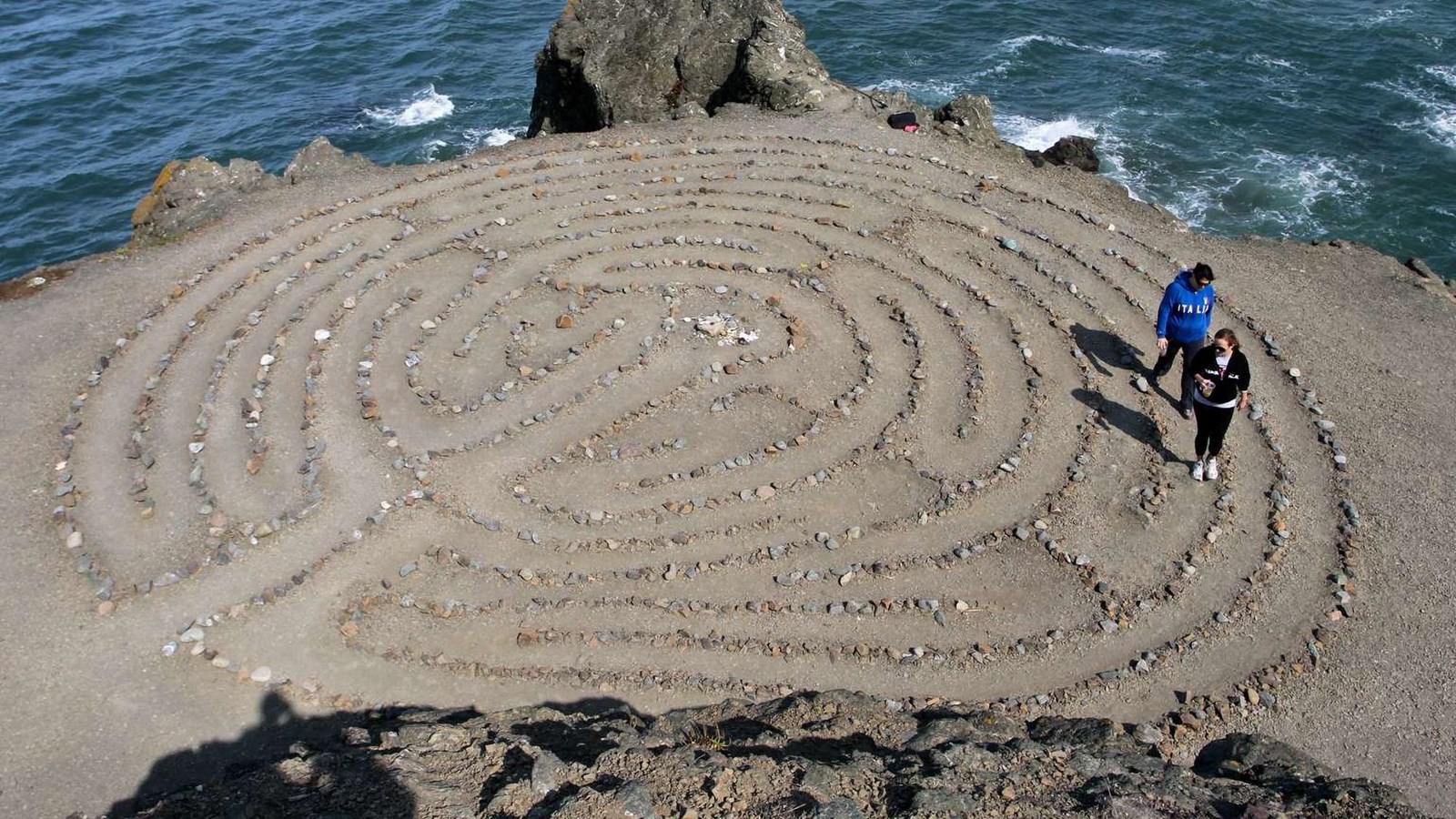 On a high terrace overlooking the sea and hidden below the Coastal Trail at Lands End Point, you'll find a thoughtful work of art. Artist Eduardo Aguilera constructed this simple stone outline following the classic seven-circuit Chartres labyrinth design.

At different times of the year, the labyrinth is lit with candles to mark the Equinox and Solstice, and, according to Aguilera, in order to create a shrine to peace, love and enlightenment.

Just know that the labyrinth isn't officially endorsed by the park, and the trails leading to the promontory are unmaintained. Be careful if you venture out to the labyrinth as the cliffside location can be windy and slippery.
Shipwrecks From the Shore
The interaction of wind, tides and fog at Lands End are hard to predict. Navigation off the coast was especially treacherous in the early 20th century. Three shipwrecks are visible from different points along Lands End. The Ohian (1937) stern and boilers can be seen at low tide by taking the stairs down from the Merrie Way parking lot. The Lyman Stewart (1922) and the Frank Buck (1937) remnants can be seen between the vista point and the Palace of the Legion of Honor along the Coastal Trail. Strangely, the Lyman Stewart and the Frank Buck began their days side by side in the same shipyard, and went down against the same rock at Lands End.
Last updated: February 1, 2021