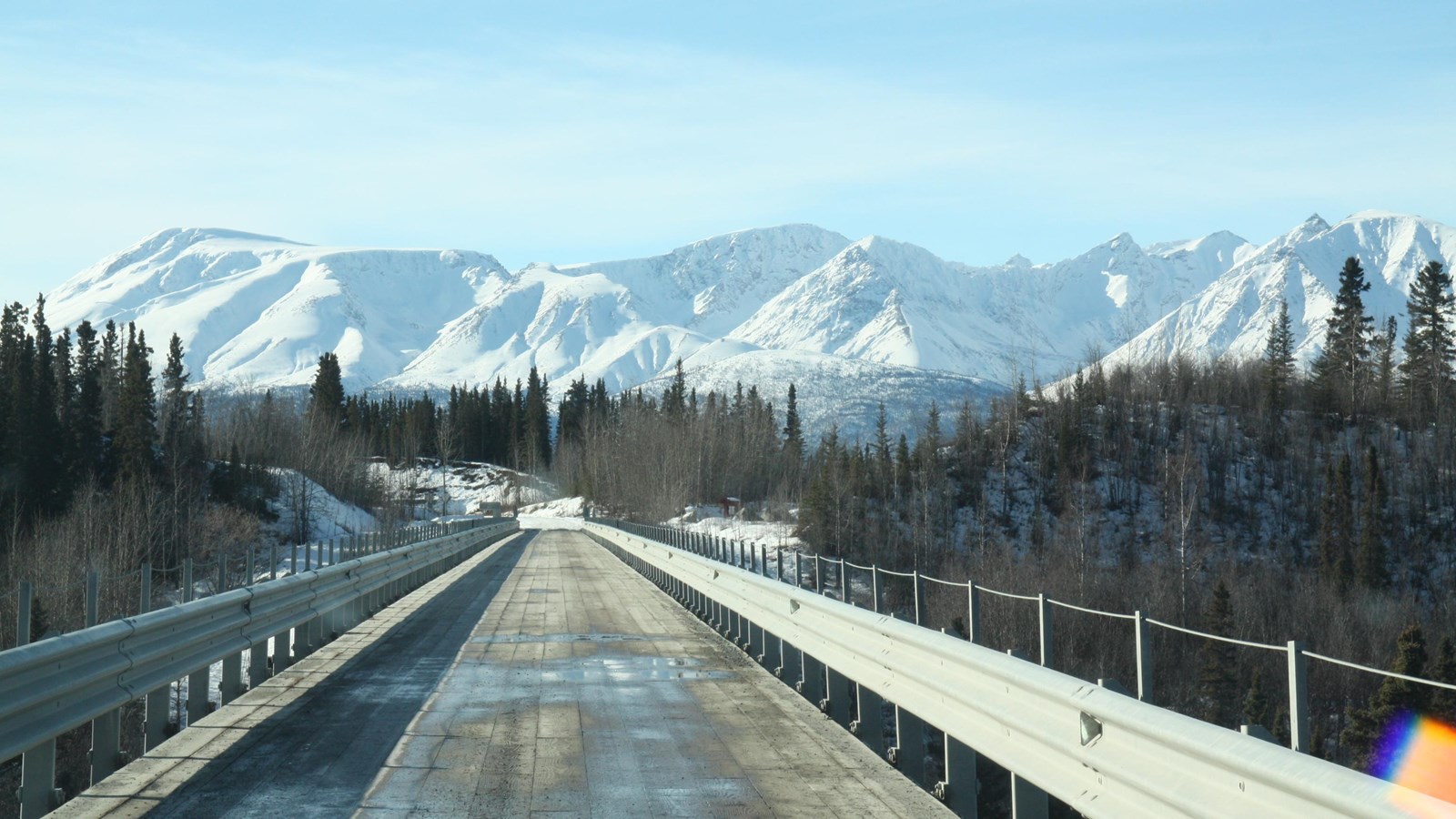 Location:
Kuskulana River, McCarthy Road
Significance:
Historic railway bridge
Designation:
National Park and Preserve
Historical/Interpretive Information/Exhibits, Parking - Auto, Picnic Table, Restroom, Restroom - Accessible, Restroom - Seasonal, Scenic View/Photo Spot, Toilet - Vault/Composting, Trash/Litter Receptacles, Wheelchair Accessible
Located on McCarthy Road, about one-third of the way from Chitina to McCarthy, the one-lane, 525 foot (160 m) long Kuskulana River Bridge is 238 feet (73 m) above the bottom of the a deep, sheer-sided, rocky gorge. An original steel railroad trestle, now a modernized span, is safe to cross by vehicle, on foot, or using a wheelchair, with reinforced planks and guardrails on either side. The view of the steep-sided, rocky, black spruce canyon and the silty, rushing Kuskulana River far below is breathtaking, if not a little scary. Be mindful of traffic, however, as there is no separate sidewalk. Note also that the road deck drops off immediately underneath the guardrail. Imagine making the crossing riding high in a heavily loaded ore train across two icy rails with no guardrails. An engineering achievement, this cantilevered bridge was constructed in two, brutally cold months in 1910. Perched 238 feet above the Kuskulana River, this one lane bridge provides spectacular views, but please park on either side of the bridge in the gravel parking areas to explore further. On the east end of the bridge is a pullout with interpretive panels and restrooms. 
Last updated: February 25, 2021