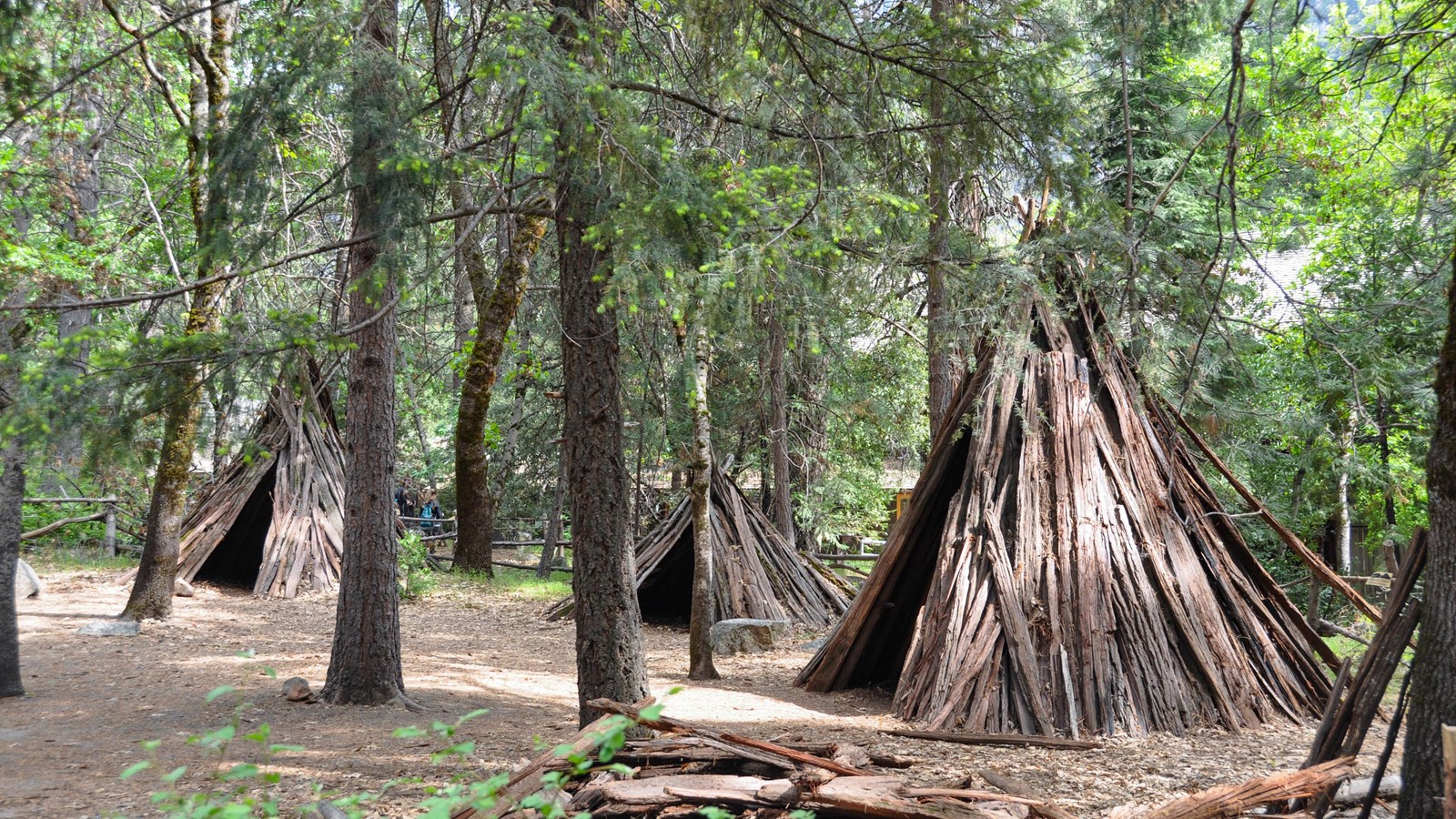 Walk through a re-constructed Indian village to learn more about structures the native people lived in and the plants they used for survival.  
The reconstructed Indian Village of Ahwahnee offers outdoor displays about the culture and lives of the Ahwahneechee inhabitants of Yosemite Valley.
Follow this trail through a re-constructed Yosemite Indian village of the 1870s. Signs along the path will introduce you to the structures in the village and the plants used by native people.
This reconstructed village is located on the former site of the largest Indian village in Yosemite Valley. The bark houses, ceremonial roundhouse, sweathouse, pounding rocks, cabin, acorn granaries, and chief's house are representative of the structures found in a Sierra Nevada Miwok village of the late nineteenth century. Today the village is still actively used by members of the local American Indian community for ceremonies and special gatherings.
Hours
Year-round
Getting Here
Located in Yosemite Valley, near bus stops #5, behind the Yosemite Museum and Yosemite Valley Visitor Center.
Accessibility
A short, partially paved loop trail winding through the Indian Village has displays that incorporate audio buttons. The village's central area is level but unpaved.
Last updated: May 23, 2022