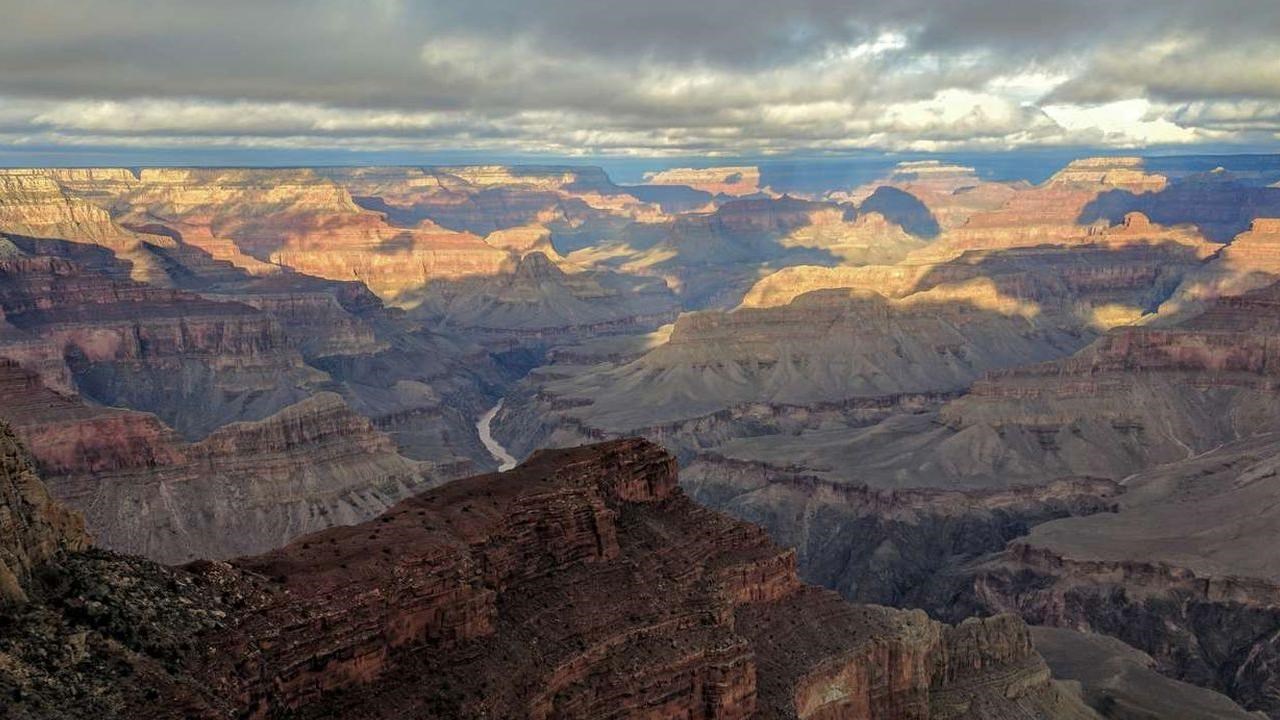 Restroom, Scenic View/Photo Spot, Toilet - Vault/Composting, Wheelchair Accessible
This viewpoint offers panoramic and breathtaking views of the canyon along the scenic Hermit Road. An ideal location for sunrise or sunset, Hopi Point also offers five views of the Colorado River. Vault toilets available.

Most of the year Hopi Point is only accessible by the park's free shuttle bus service or a 2.5 mile (4 km) walk along the Rim Trail. 
 
History
Hopi Point was initially named Rowes Point for Sanford Rowe, a businessman who was the first to provide guided trips into the canyon on Bright Angel Trail. Since the point extends further into the canyon than other overlooks on Hermit Road, this uninhibited viewpoint was also home to multiple fire towers in the 20th century.
Last updated: November 7, 2021