Place
Happy Isles Art and Nature Center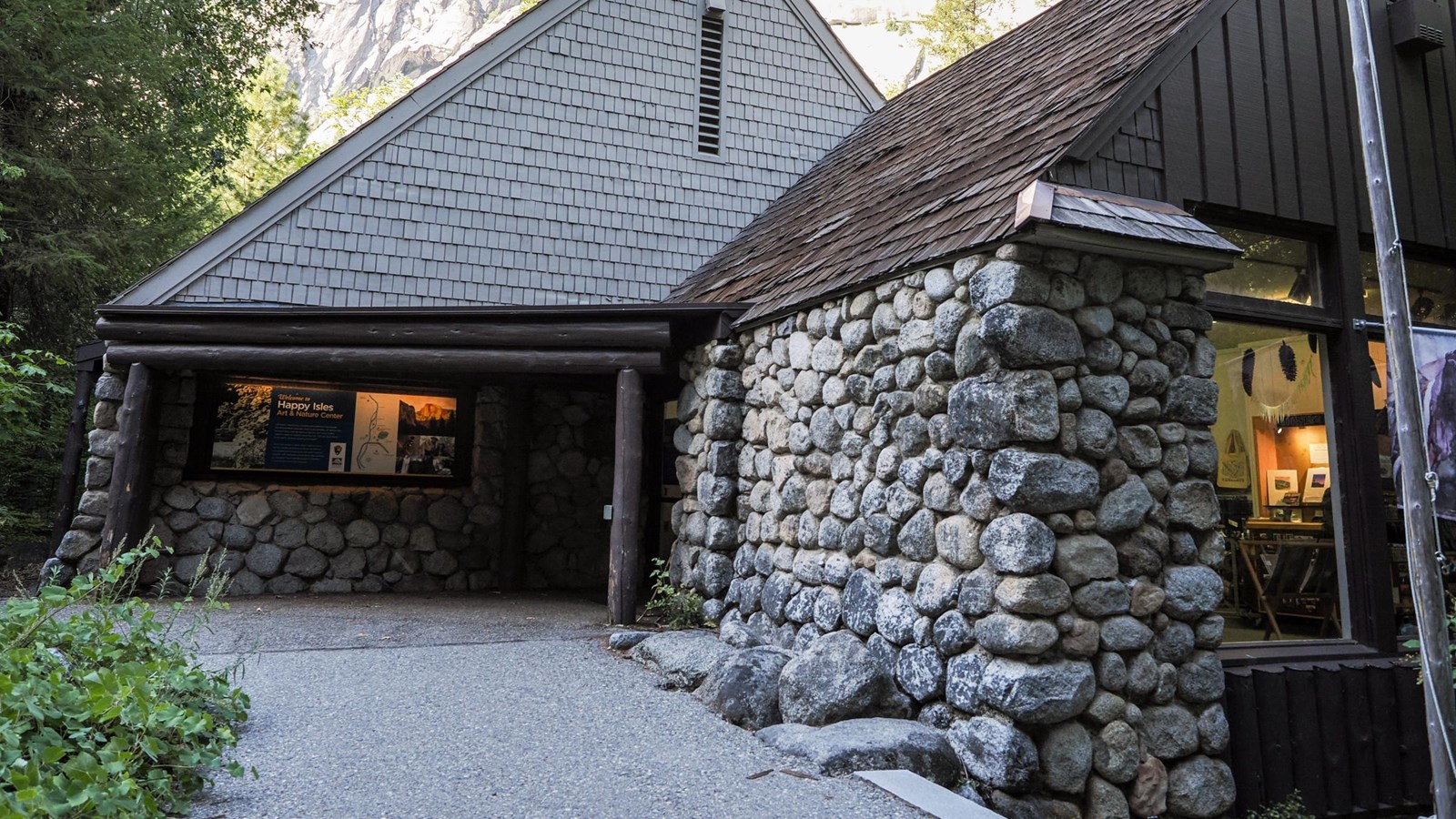 Historical/Interpretive Information/Exhibits, Information, Recycling, Tactile Exhibit, Trash/Litter Receptacles, Wheelchair Accessible
The Happy Isles Art and Nature Center is a family-oriented space designed for nature and art lovers of all ages. The center offers natural history exhibits, interactive displays, and art workshops.
Nearby, short trails focus on the area's four different environments: forest, river, talus, and fen. You can also see substantial evidence of the huge 1996 rockfall from the Glacier Point cliff far above the nature center.
Yosemite Conservancy Art Programs
Join Yosemite Conservancy for a range of activities at the Yosemite Conservancy Bookstore at Happy Isles Art and Nature Center. Learn from a professional artist, drop in for a kids' activity, browse supplies and original artwork, and more.
Yosemite Conservancy bookstores are your best source for information on Yosemite. Browse the shelves for art supplies, guidebooks, gifts, apparel and more.
Daily art classes for teens and adults are taught by volunteer instructors in the summer, and are typically held outside, for a fee. Instructed classes for children ages 2 to 12 are also offered for free. To learn more and register:
Hours
April through October
9 am to 4 pm
Getting Here
Located in Happy Isles, a short walk from shuttle stop 16. Follow signs for Happy Isles Art and Nature Center. There is no parking in the immediate area.
Accessibility
This facility is accessible. Limited designated accessible parking spaces are available nearby.
Last updated: November 1, 2023