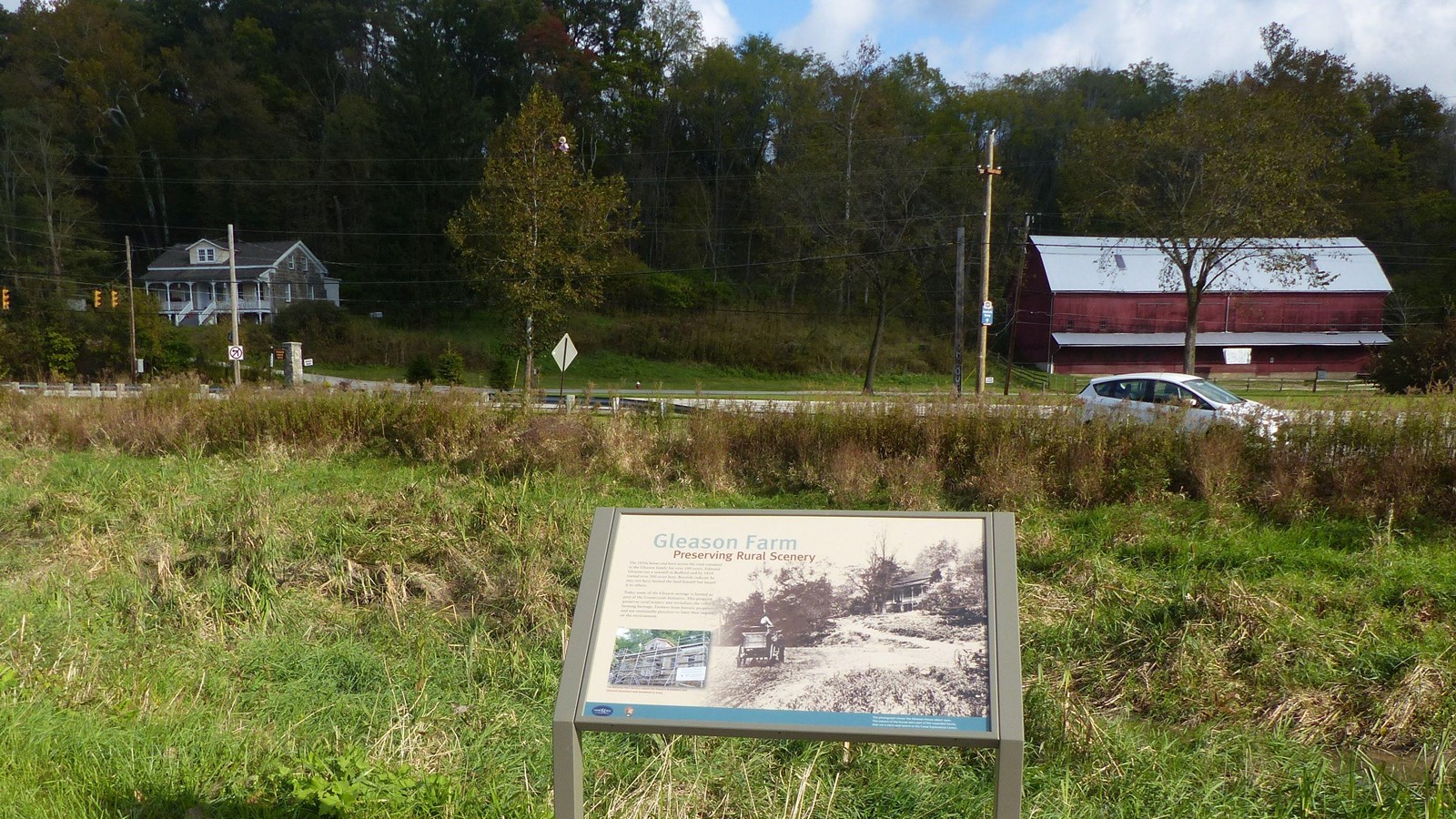 Location:
Park at Canal Exploration Center, 7104 Canal Road, Valley View, Ohio 44125 and hike south on the Towpath Trail.
Significance:
The Gleason Farm is one of the few historic farms still operating in Cuyahoga Valley. Farming had been the way of life for hundreds of families. The national park preserves that heritage through the Countryside Initiative leasing program.
Designation:
Ohio & Erie Canal District, Ohio and Erie Canalway National Heritage Area, Ohio to Erie Trail, Industrial Heartland Trail Network
Audio Description, Historical/Interpretive Information/Exhibits, Wheelchair Accessible
Farming was once the main occupation for most valley residents. Across the road is the Gleason House, built in the 1850s. Edmond Gleason owned and operated a sawmill and quarry in the area. While this was a farm, he likely leased it out to someone else who worked the land.

Preserving the rural landscape is part of Cuyahoga Valley National Park's enabling legislation. The park does this by working with its partner Countryside to manage the Countryside Initiative. This innovative program leases historic farm properties such as this one to farmers practicing sustainable agriculture. Today this property is operated as Canal Corners Farm.
Last updated: April 13, 2021