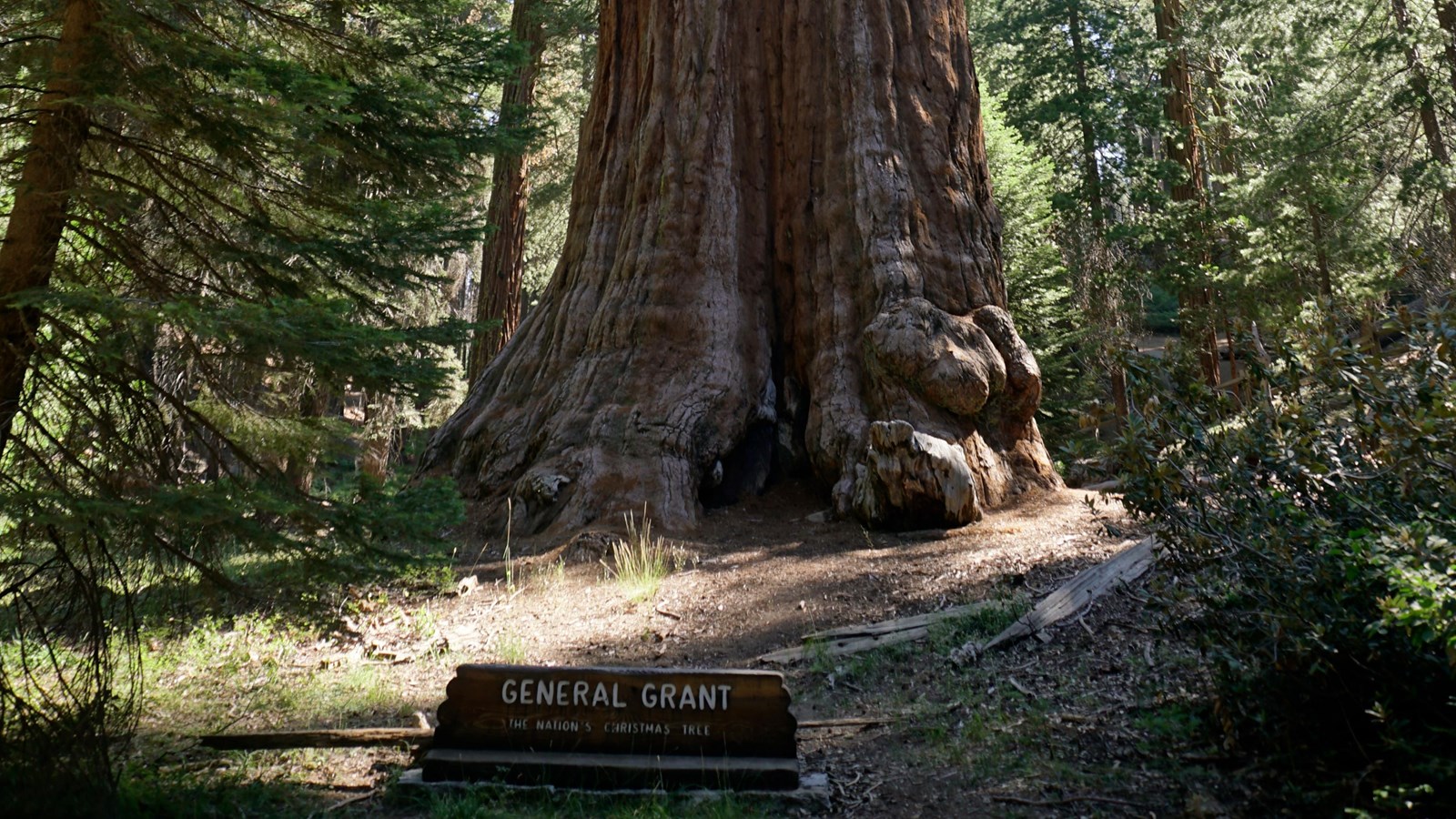 Location:
Grant Grove, Kings Canyon National Park
Audio Description, Benches/Seating
Before you stands the second-largest tree in the world. The General Grant Tree is not one of the oldest, but it has the advantage of growing in a spot with bright sunlight and plenty of water, so it grew larger quickly. It holds two additional titles: the Nation's Christmas Tree (not the National Christmas Tree, which gets decorated in Washington, D.C.) and the country's only living national shrine.
Sequoia Facts
Sequoia and Kings Canyon National Parks are home to seven of the ten largest trees in the world. Out of the largest 30 trees, 18 can be found here.

How is tree size determined? In this system, trees are measured by trunk volume only, not branches, leaves, or roots. 

Tree dimensions change year to year because trees grow, branches fall, and fires can burn and remove a portion of a tree. Until 2003, the Washington Tree in Giant Forest (Sequoia National Park) was the second-largest sequoia. After being reduced by fire, it no longer ranks among the top 30.

If branches are also measured, the President Tree is the second largest tree, bumping General Grant to third.
Tree Facts
Height: 268.1 feet (88.7 meters)
Ground circumference: 107.5 feet (32.8 meters)
Trunk volume: 46,608 cubic feet (1320 cubic meters)
Last updated: December 7, 2022