Place
Francis Scott Key Park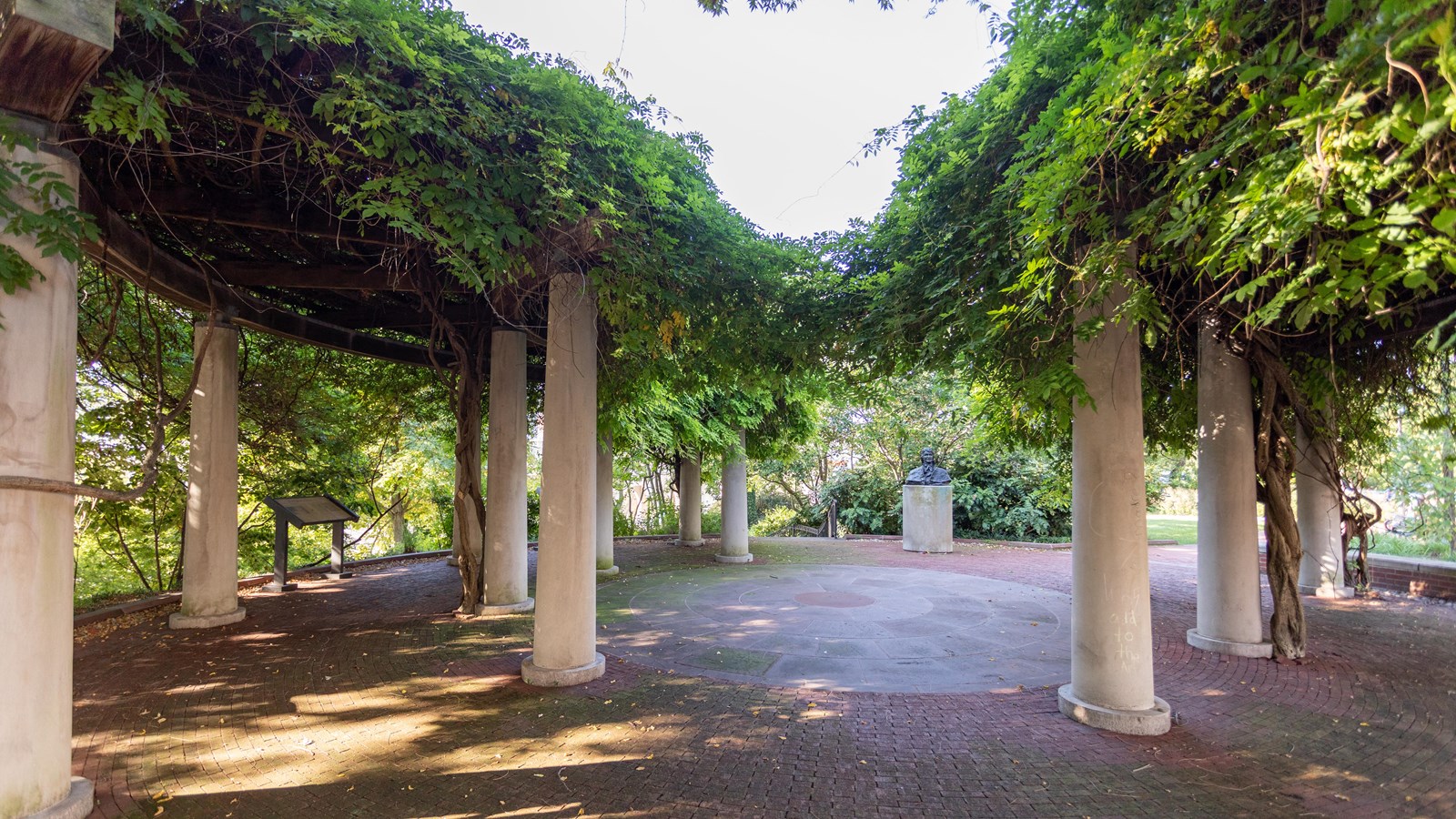 Location:
Georgetown Neighborhood, Washington, DC
Significance:
Memorial and Park
Historical/Interpretive Information/Exhibits, Scenic View/Photo Spot, Wheelchair Accessible
The small but formal park and memorial is located at 34th and M Street, NW, Washington DC, in the Georgetown neighborhood. It was built by the Francis Scott Key Foundation and donated to the National Park Service in 1993.

The site includes a bronze bust of Francis Scott Key, wayside exhibits explaining his story, and an American flag depicting the year 1814 when Key penned his now famous poem. The poem was set to the tune of "To Anacreon in Heaven" and became the United States' national anthem in 1931.
Inscriptions
Dedication
Francis Scott Key Park / The Star-Spangled Banner Monument / Dedicated September 14, 1993
Bust
FRANCIS SCOTT KEY / BRONZE / 1985 / SCULPTOR BETTY MAILHOUSE DUNSTON
Last updated: May 23, 2023